We are delighted to share about the wonderful Heartland Enterprise Centre Singapore(HECS) Connect Day event that FirstCom Academy recently participated in. As a leading training provider in Singapore, FirstCom Academy is committed to delivering outcome-driven learning that equips people of all ages with crucial skills for the digital economy.
The HECS Connect Day took place at the respected Lifelong Learning Institute, providing an excellent setting for meaningful networking. Our team had an amazing time connecting with fellow Heartland business merchants, where we exchanged valuable insights on how learning digital technology & critical soft skills helps in today's fast-paced business world.
Connecting with a Shared Passion at HECS Connect Day
As the FirstCom Academy team networked with passionate merchants over lunch, we gained valuable insights into the challenges faced by many heartland business merchants in areas such as establishing an online presence, managing operational costs, and dealing with manpower constraints for their business.
However, despite these pressing issues, the merchants' dedication to serving their local community remained strong and admirable. Their resilience and adaptability in the face of change were truly motivating.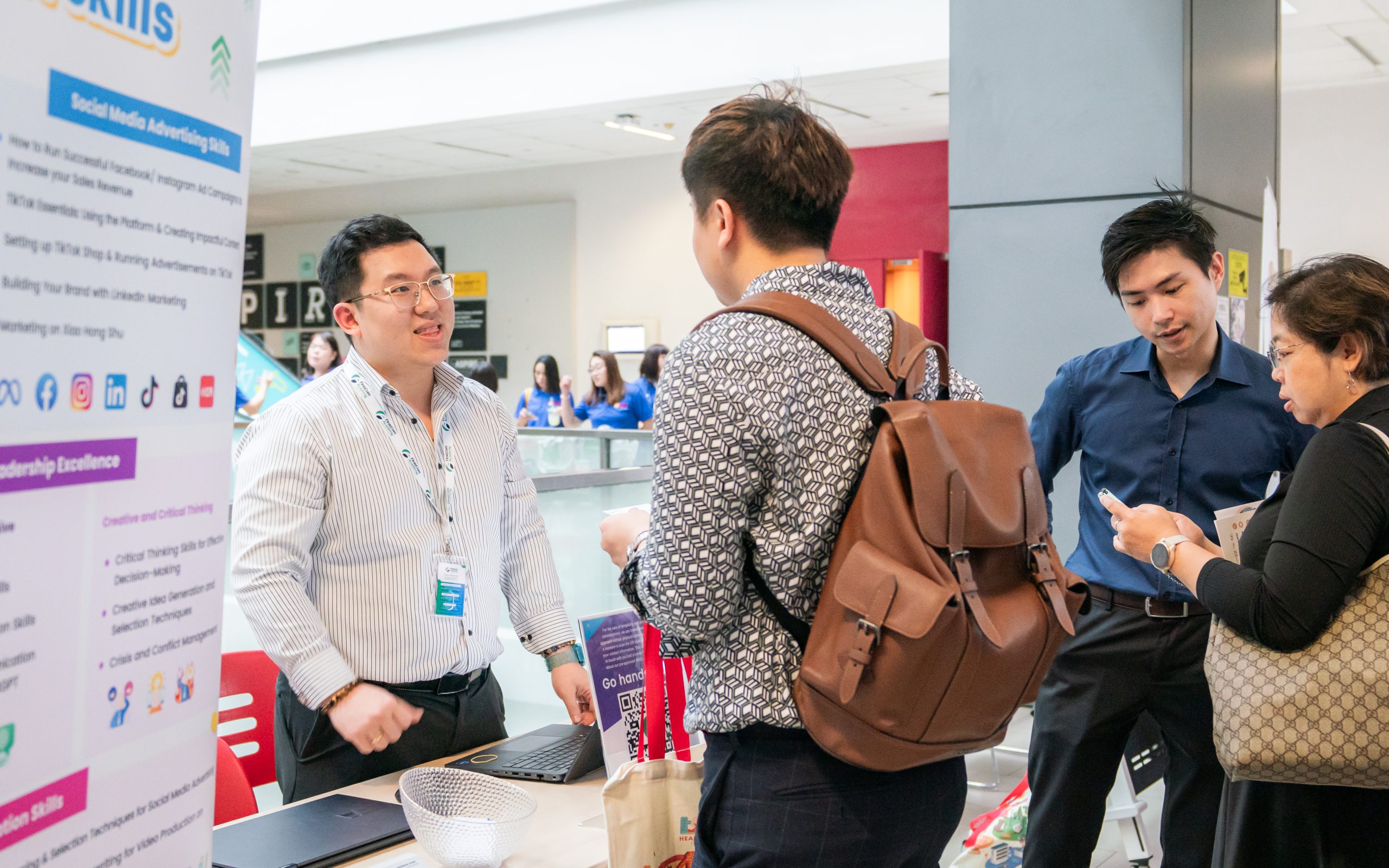 Empowering Heartland Businesses Through Digital Marketing Skills
During our roadshow presentation, the FirstCom Academy team had the privilege of sharing how we aim to empower merchants, youths, and working adults with crucial digital marketing skills. Our short SkillsFuture-approved courses condense digital marketing best practices into bite-sized lessons that are ideal for busy individuals and businesses.
The FirstCom Academy team still recalls the spark in the eyes of several merchants as we demonstrated how digital marketing can help them reach new customers online cost-effectively. One café owner, Mrs. Tan, shared enthusiastically about how she could finally launch the online pastry shop she had been dreaming about for years but lacked the technical know-how.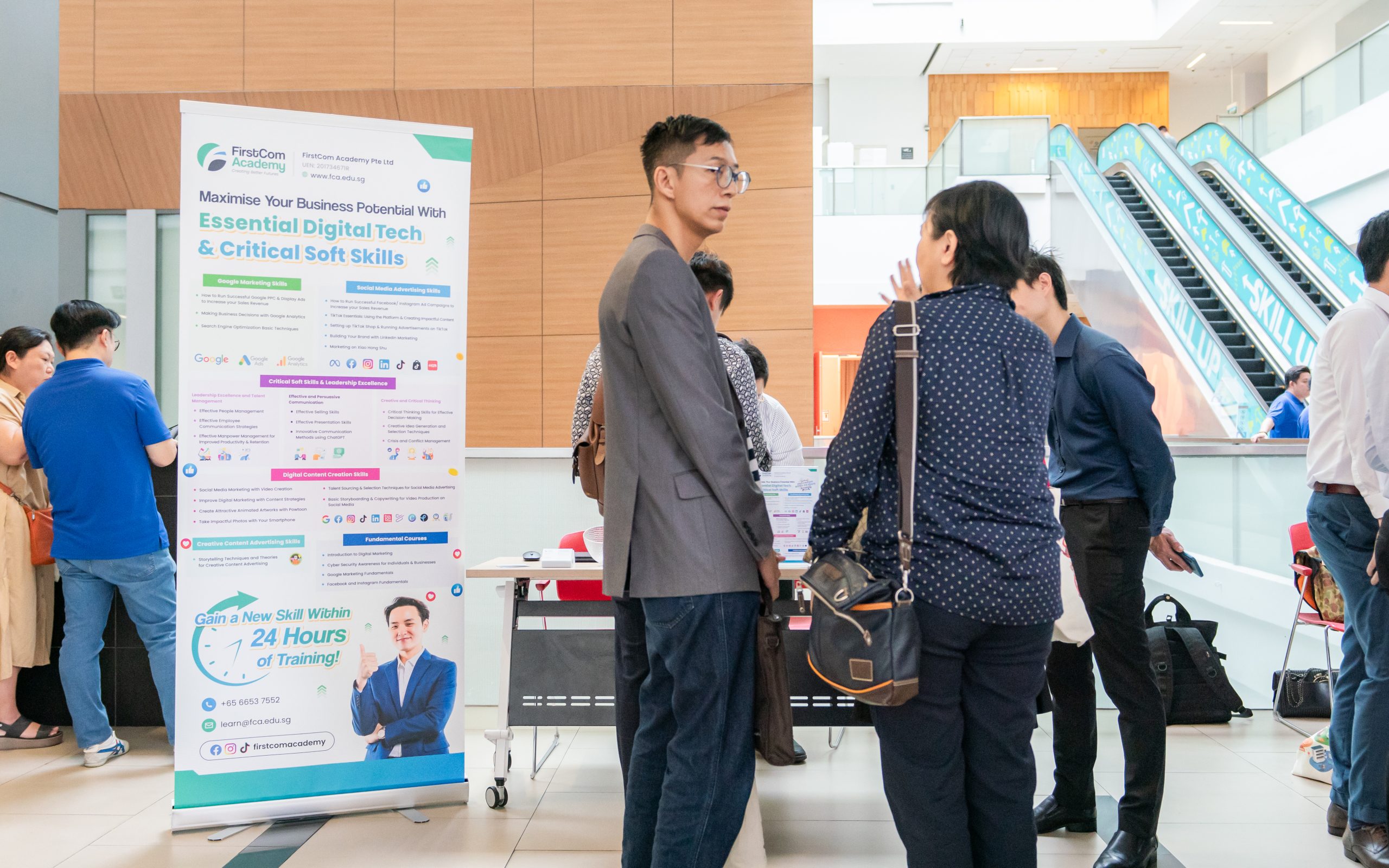 Customised Solutions to Uplift Heartland Businesses
The afternoon session was especially rewarding as we addressed individual concerns from merchants during one-to-one consultations. It was motivating to see business owners take action by signing up for our courses after learning how digital upskilling could impact their businesses.
Whether it is empowering youths with essential soft skills through our Critical Soft Skills courses or equipping heartland merchants with digital capabilities through our Web Design courses, our goal is to make crucial skills accessible and practical for all. We believe that developing digital literacy and adaptability is critical to enabling businesses to transform and lives to be uplifted in our rapidly digitalising society.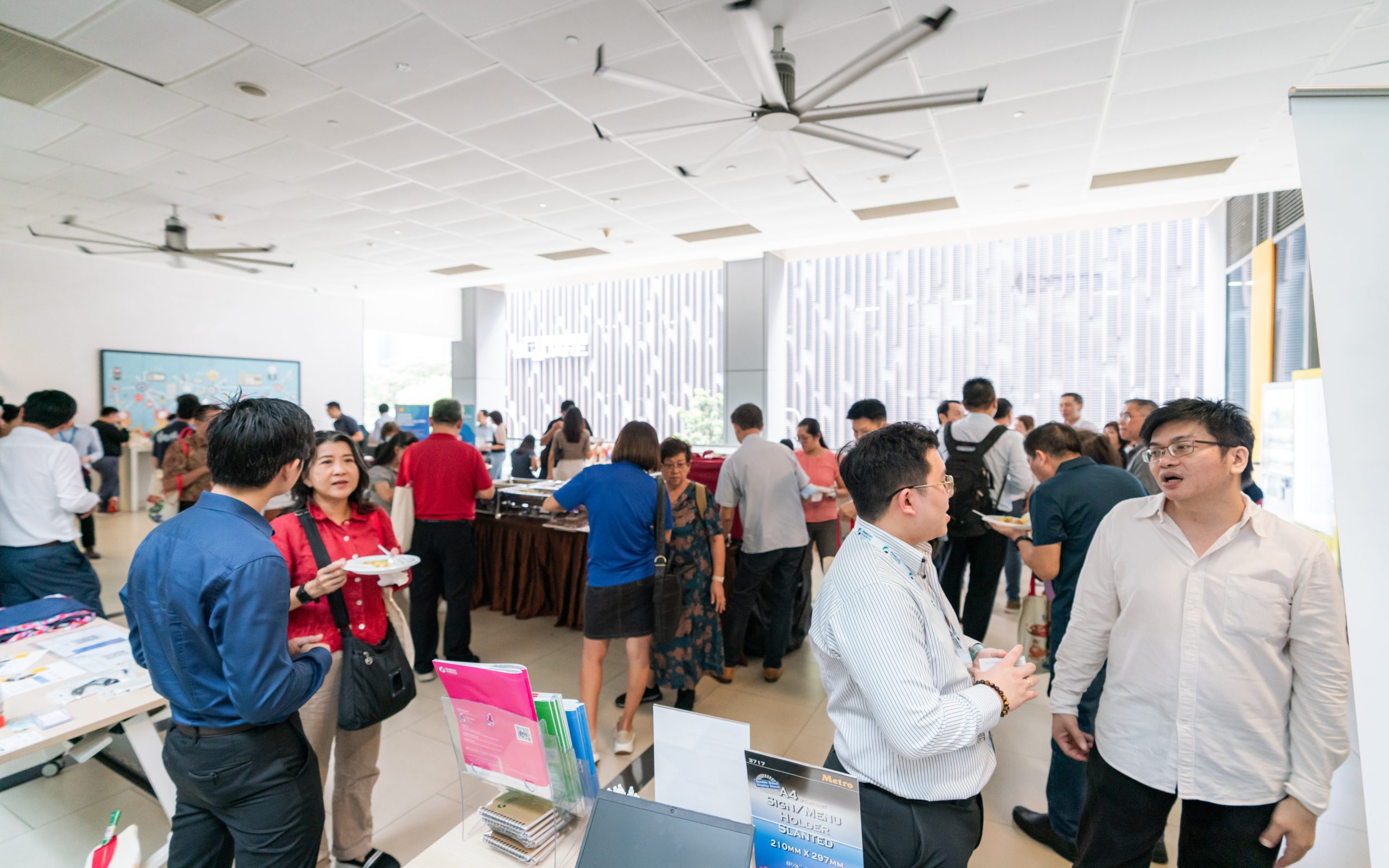 Moving Forward Together Through Digital Empowerment
Before we knew it, the meaningful Connect Day had drawn to a close, with new networks formed and ideas exchanged among the participants. As the FirstCom Academy team bid the merchants farewell, we left the Lifelong Learning Institute feeling inspired and motivated. Events like this serve as an affirmation of why upskilling communities with practical skills truly matters.
Beyond this memorable day, the real work begins as we follow through on empowering merchants with digital capabilities. We look forward to partnering with like-minded trainers, businesses, and communities to bring practical digital skills training and assistance to more individuals across Singapore.
On behalf of the FirstCom Academy team, we thank you for allowing us to connect at HECS Connect Day. We eagerly look forward to more such fruitful opportunities to collaborate for the upliftment of our communities.