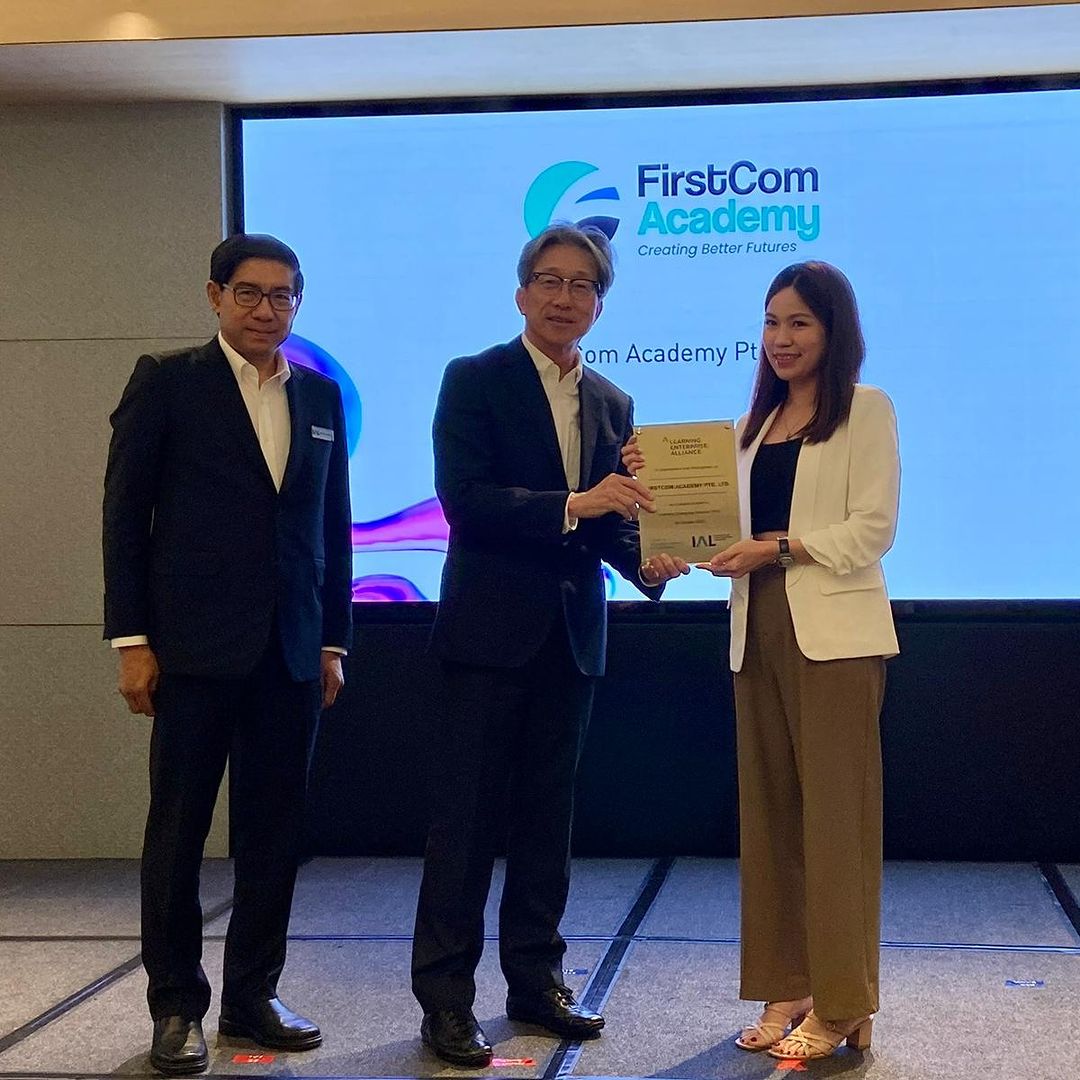 Receiving the recognition as a member of Learning Enterprise Alliance(LEA) 2023
An Unforgettable Moment
We were incredibly honoured to receive this prestigious recognition at the Amplify 2023 Ceremony, hosted by the Learning Enterprise Alliance (LEA) 2023. As pioneering training providers, LEA's acknowledgment of FirstCom Academy as a valued partner filled us with immense pride.
At FirstCom Academy, our mission is to spearhead the development of cutting-edge learning programmes with short and effective training programmes that are easily accessible to individuals in Singapore, allowing them to achieve practical skill competencies within just 24 hours of training.
The award was presented by none other than Mr. Lim Swee Say, former Minister for Manpower and a respected leader who has made enormous contributions to Singapore's development. We are truly honoured that Mr. Lim took time out of his busy schedule to present this award to us. His presence made this occasion even more memorable and momentous for us.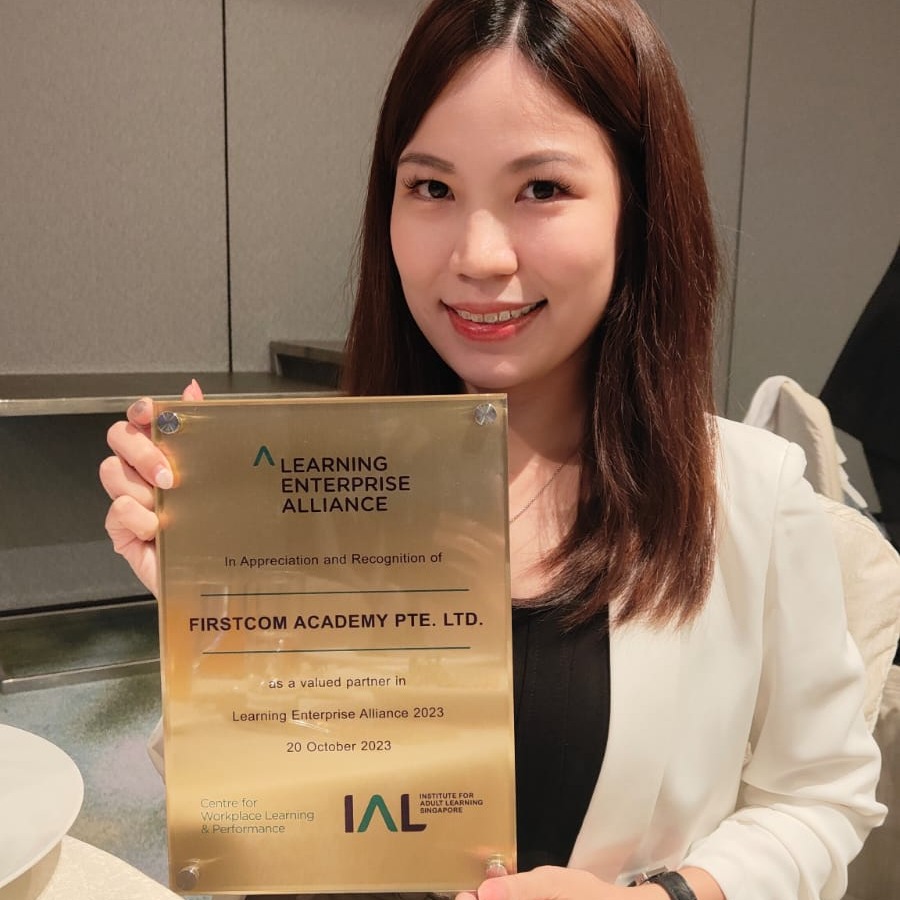 Excitement among FirstCom Academy's team members.
Recognizing the Importance of LEA
The Centre of Workplace Learning and Performance (CWLP) under the Institute for Adult Learning started the LEA initiative for those who may not be familiar with it. LEA recognizes and celebrates organizations that are pioneering the use of inspired workplace learning to ignite potential and empower people.
It is a prestigious community of learning enterprises committed to championing impactful workplace learning. As a respected member of LEA, we have shown our dedication to using workplace learning as a tool to provide individuals and businesses with the skills they need.
This acknowledgement validates our commitment to pioneering unique learning programs that create tangible results. We are incredibly thrilled that our drive to create innovative learning solutions and prepare students for the future workforce has been acknowledged and authenticated through our partnership with LEA.
View this post on Instagram
Our Sincere Grateful for Our Talented Team and Supportive Partners
We would like to express our heartfelt gratitude to our incredible team who have worked incredibly hard to make this possible and to our partners, clients, and learners who have supported us every step of the way. Your trust in us motivates us to push boundaries and achieve new heights.
This partnership marks an exciting milestone, but our journey has only just begun. We remain steadfastly committed to helping both individuals and enterprises amplify their potential through impactful and technology-enabled learning initiatives.
FirstCom Academy in Collaboration with Industry Leaders
Forging Ahead into an Inspiring Future
As we forge ahead, we will continue to explore new ideas, seize fresh opportunities, and collaborate with stakeholders to take workplace learning to greater heights. The future belongs to those who never stop learning – let's work together to create better futures for all!
Once again, a huge thank you to Learning Enterprise Alliance(LEA) for recognizing our contributions. We look forward to contributing actively to the LEA community and making lifelong learning a reality for all!
If you would like to find out more about our courses, please do not hesitate to connect with us. We'd love to talk about how we can work together to make skill mastery a part of your organization's DNA!
Read also: