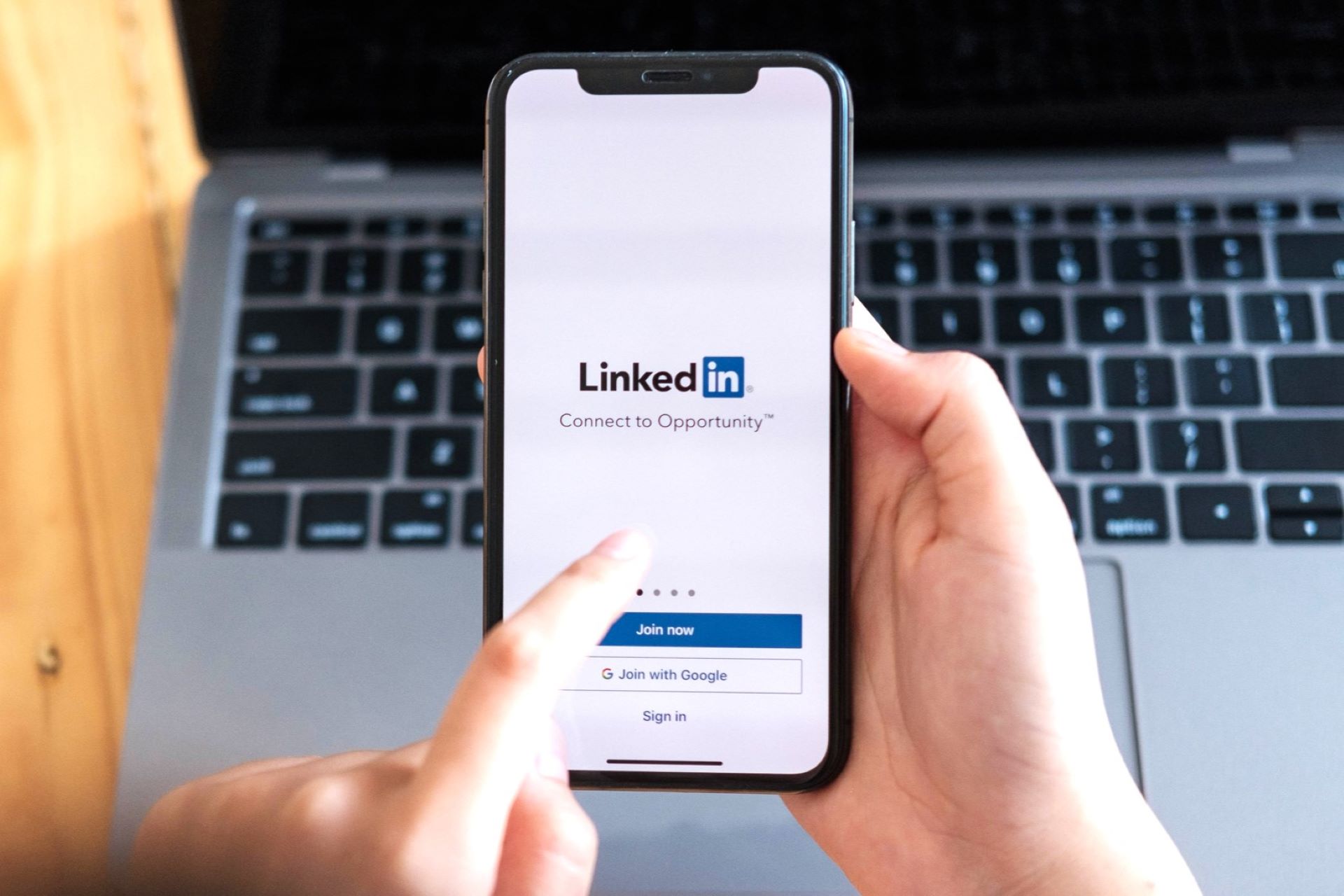 As the world's largest professional social network with over 875 million members, there's no better place than LinkedIn to connect and network with other professionals and businesses. Whether you're a job seeker or business owner, knowing how to get the most out of LinkedIn can be the difference between landing that dream job or lucrative business deal.
In this article, we've compiled a list of the 8 best free and paid LinkedIn training that will help you enhance your LinkedIn skills and stand out from the competition. From learning the basics of LinkedIn marketing to creating and managing ad campaigns, these LinkedIn training courses cover a range of topics essential for mastering the platform. We've included both free and paid courses to suit any budget and preference.
So, if you're ready to take your LinkedIn game to the next level, read on to discover the top courses that can help you get there.
Free LinkedIn Training Certification Courses
#1 Rock Your LinkedIn Profile
Hosted on LinkedIn Learning, "Rock Your LinkedIn Profile" is taught by LinkedIn Program Manager Lauren Jolda. Although you typically need a LinkedIn Learning subscription to access a LinkedIn course, this one is free!
Taught via a series of video lessons with a total duration of 1h and 22mins, this free LinkedIn course aims to equip users with actionable tips to help them bring their personal career story to life. It is targeted at job seekers setting up their profile for the first time or anyone looking to improve their profile Throughout the course, Lauren offers tips on the best ways to tailor each section, from headlines to photos, your summary and more to create a strong LinkedIn profile.
These are some of the topics covered in this LinkedIn course:
Profile photo best practices
Creating a custom LinkedIn headline
Updating your industry
How to introduce yourself in the summary section
How to add your work experience and skills
How to get endorsements and request for recommendations
If you want to improve your LinkedIn presence to attract more job opportunities and advance your career, this LinkedIn course is for you!
#2 Marketing on LinkedIn: The Sophisticated Marketer's Guide
Another free LinkedIn course hosted on LinkedIn Learning, "Marketing on LinkedIn: The Sophisticated Marketer's Guide" is taught by Alex Rynne, Global Content and Social Media Strategy Manager at LinkedIn.
This marketing-focused LinkedIn course educates business owners and marketers on how LinkedIn advertising can be implemented at every stage of the funnel to improve their B2B marketing efforts.
You'll learn how successful marketers use LinkedIn to run campaigns, discover how to establish your presence on LinkedIn as well as how to increase awareness, generate quality leads and drive revenue with a mix of LinkedIn's organic and paid tools.
These are some of the topics covered in this LinkedIn course:
Reaching an audience on LinkedIn
Using LinkedIn's organic and paid marketing tools
Leveraging brand awareness tools
Creating a campaign on LinkedIn
Targeting LinkedIn members
Measuring results in campaign manager
Marketing professionals who want to learn how to run effective LinkedIn campaigns and gain a LinkedIn certification to display on their profile should check out this LinkedIn course!
#3 LinkedIn Marketing Labs
LinkedIn Marketing Labs is a new education platform launched by LinkedIn that offers free on-demand courses and resources to help marketers learn about LinkedIn's advertising solutions and improve their campaigns. The site hosts a wide variety of LinkedIn training courses covering learning paths like running ad campaigns to media planning and strategy.
All LinkedIn Marketing Labs courses are first-party certifications vetted and issued directly by the platform itself. Making it one of the best ways to add credibility to your skills and expertise in LinkedIn marketing!
No matter your experience, you'll find a range of LinkedIn training courses to suit your level. From fundamental courses like "Introduction to LinkedIn Ads" to advanced courses like "Sharing Audiences through Business Manager". Upon completion of any of these courses, you'll receive a LinkedIn certification you can display on your profile!
#4 LinkedIn for Business
Hosted on HubSpot Academy, "LinkedIn for Business" is a free LinkedIn certification course aimed at helping beginners understand the different aspects and benefits of LinkedIn, develop a presence on the platform, drive business growth and connect with leads, customers as well as prospective employees.
The course is taught by a mix of HubSpot and LinkedIn professionals via video lessons and takes about 2 hours to complete. Topics are split into 3 sections titled "LinkedIn Basics to Set You Up for Success", "Driving LinkedIn Leads and Engagement", and "All Bout LinkedIn Ads".
This LinkedIn course is an ideal introduction for marketing beginners or business owners who are new to LinkedIn, and want to learn how to run a business page on the platform.
#5 Strategically Build and Engage Your Network on LinkedIn
Got a LinkedIn page set up but no idea how to start growing it? Unsure how to start networking and build connections that will take you forward?
"Strategically Build and Engage Your Network on LinkedIn" on Coursera is a free LinkedIn course specifically designed to help LinkedIn lurkers turn things around and start making meaningful connections. This is one of the best LinkedIn training courses around for teaching you how to optimise your LinkedIn profile, connect with the right people and engage with your network in a way that builds strong relationships and generates new opportunities.
Topics covered include how to ensure your LinkedIn page has the basics for intermediate involvement on LinkedIn, how to expand your network while establishing your brand, how to create and post content as well as how to keep track of and engage over 500 LinkedIn connections. The course content is taught via Coursera's guided project format featuring a step-by-step video so you can follow along with the instructors.
You should enrol in this course if you're a solopreneur or B2B business owner looking to leverage LinkedIn to make connections and establish business relations.
Paid LinkedIn Training Certification Courses
#6 B2B Marketing on LinkedIn
Are you a B2C marketer who is not quite sure how to approach B2B marketing? Perhaps you simply want to expand your skill sets to include B2B roles. If any of those sounds like you, B2B Marketing on LinkedIn is a LinkedIn certification course to consider!
Hosted on the LinkedIn Learning platform, this LinkedIn training course is instructed by Viveka Von Rosen, a LinkedIn expert and author of several books on social media marketing. With an average rating of 4.6 stars out of over 1,200 reviews, many of the professionals in the LinkedIn Learning community view this course positively.
Taught via a series of video lessons with a duration of 40 minutes, the course covers a range of topics such as best practices, tips and strategies for effectively conducting B2B marketing on LinkedIn, using LinkedIn's advertising tools to target your audience, as well as how to use company mages for B2B marketing as well as employee advocacy.
You can access the course with a LinkedIn Learning subscription at S$27/mth and you'll receive a certificate of completion you can display on your profile at the end.
#7 LinkedIn Marketing and Lead Generation Bootcamp for B2B Sales
Like Facebook for B2C businesses, LinkedIn is unmatched when it comes to generating leads for B2B businesses.
Rated 4.6 stars out of over 2,300 ratings, "LinkedIn Marketing and Lead Generation Bootcamp for B2B Sales" is one of the most highly rated LinkedIn training courses on Udemy. In this LinkedIn course, you'll learn how to optimise how to optimize your LinkedIn profile to attract potential customers, how to find and connect with decision-makers in your target audience, and how to nurture those connections into leads.
The course promises to help businesses leverage LinkedIn in order to save time and money on traditional lead-generation methods like cold calling. Included in the course content is over 13 hours of video lessons, 4 articles as well as 21 downloadable resources such as LinkedIn messaging templates. It costs S$99 to buy the course and you'll receive a certificate of completion at the end.
#8 Building Your Brand with LinkedIn Marketing
If you prefer learning in person from experienced industry veterans with a wealth of real-world experience developing and managing LinkedIn campaigns, then FirstCom Academy's "Building Your Brand with LinkedIn Marketing" is should be on your radar.
This is a SkillsFuture-accredited LinkedIn course that comes with a FirstCom Academy certificate recognised by Singaporean employers. Aimed at beginners with little or no experience in LinkedIn marketing, you'll learn how to set up and optimise a LinkedIn profile for a business, leverage the platform to discover business partners and develop relationships, find new prospects and even generate high-quality B2B leads.
Taught over the course of 2.5 days, learners will receive guidance from an experienced LinkedIn marketing expert as they learn the theory behind LinkedIn marketing concepts and get hands-on experience executing marketing strategies for themselves. The course fees are S$330 with subsidies and learners can even use their SkillsFuture credit to offset the fees.
At the end of the course, you'll receive a Certificate of Completion by FirstCom Academy and the SkillsFuture Statement of Attainment to demonstrate your competency in LinkedIn skills. Both useful certifications to help your resume stand out!
Whether you're a new job-seeker or a professional seeking to make a career change, FirstCom Academy's LinkedIn course can help you gain the confidence and skills you need to break into the industry.
Make LinkedIn Part of Your Professional Future
Congratulations! You've made it to the end of our list of the 8 best free and paid LinkedIn training certification courses.
We hope that this article has been helpful in guiding you towards courses that can help take your LinkedIn profile and marketing skills to the next level. Whether you're looking to optimize your LinkedIn profile, grow your network, or generate leads for your business, there's a LinkedIn course out there that's right for you.
Remember! LinkedIn is a powerful tool that can open up a world of opportunities, and investing in your LinkedIn skills is an investment in your professional future.
Read also: