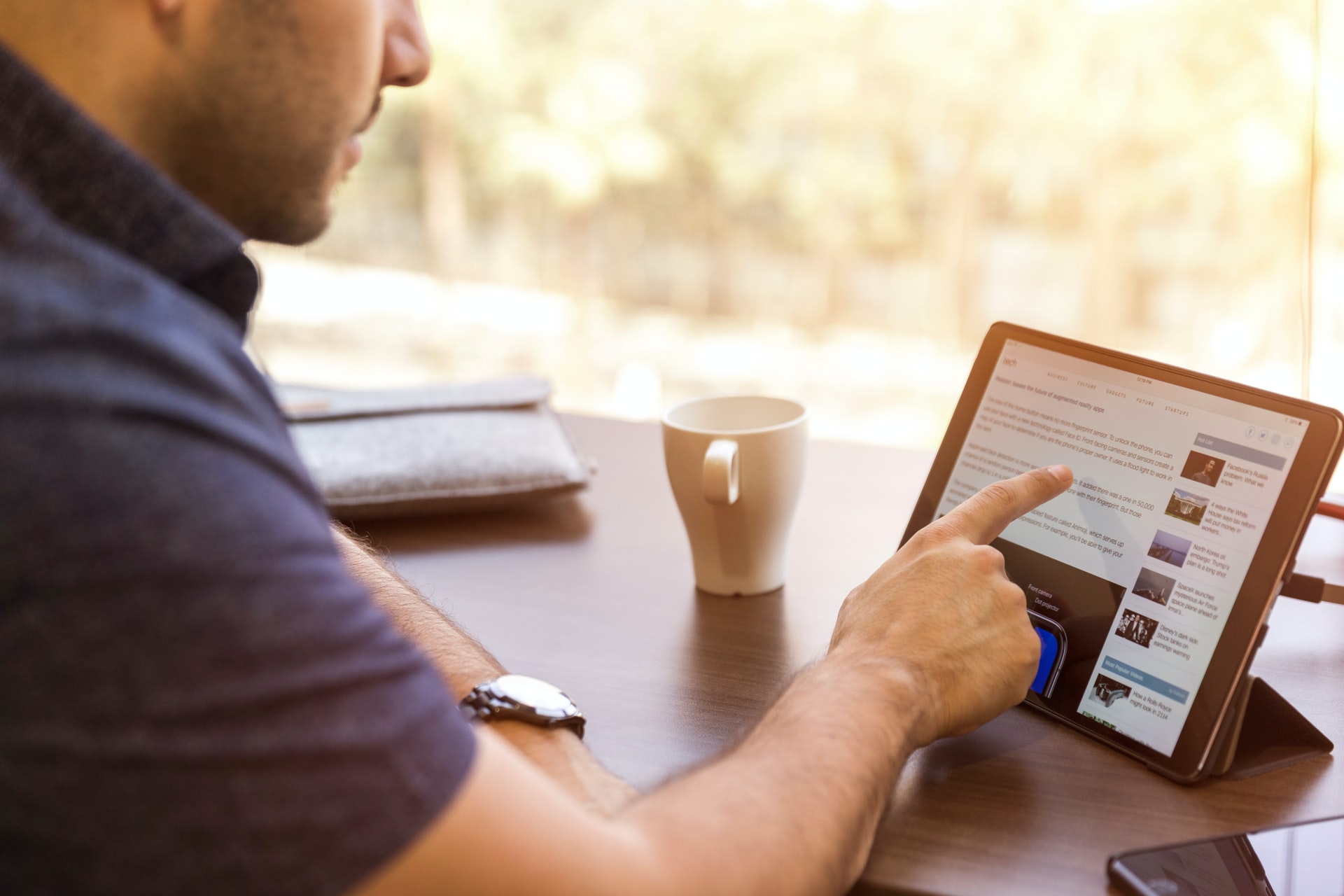 Content marketing has become a buzzword. We're all familiar with this term and have an idea of what it involves. But it's not as exciting as it sounds, is it? It's just publishing content in hopes of reaching potential customers. That's what many marketers are doing, but if you really want to make a splash in the online world, then you need to level up your game.
As a business-focused social network, LinkedIn is a powerful marketing tool for lead generation and customer retention. Companies of all sizes use the platform to post jobs and make announcements, but B2B enterprises especially reap all that LinkedIn has to offer.
As of January 2022, the number of LinkedIn users in Singapore amounted to 3.2 million. This indicates an increase from prior years, wherein in 2019, 2.6 million people could be reached with adverts on LinkedIn.
One of the best ways to gain a competitive advantage in today's online business world is through a solid LinkedIn strategy. In this article, we've outlined the best LinkedIn learning resources and tools to build strong relationships through networking, referrals and genuine interest in your target audience.
What is LinkedIn Marketing?
A combination of content creation, networking and advertising, LinkedIn marketing is a strategy that uses organic posts or paid ads on LinkedIn to promote your business and drive qualified traffic back to your website or landing page. The goal is to generate leads for your business, improve your brand awareness and increase sales.
To make the most of your LinkedIn marketing efforts, you'll need to know how to use this platform effectively. Here are seven resources that will help you learn how to market yourself on LinkedIn better:
1. LinkedIn Learning
The official training resource from LinkedIn itself is a great place to start your learning journey. They offer courses on topics such as LinkedIn Sales Navigator and LinkedIn Ads. From creating a LinkedIn Company Page to audience targeting and community engagement techniques, LinkedIn can be used for many purposes, including job hunting, networking, and building relationships with potential customers.
LinkedIn's Guide for Businesses
LinkedIn Marketing Solutions for businesses is an excellent place to start learning how LinkedIn can be used as a marketing tool. It's an all-in-one discovery platform for marketers who want to learn more about using LinkedIn for lead generation, creating a branded presence, managing your profile and more.
Use this resource if you are looking for tips on how to get started with LinkedIn, including choosing a profile photo, creating a great profile and getting recommendations. You can also find out how to leverage your existing contacts, create an engaging feed and build a community around your brand.
Dedicated to providing you with tips and strategies for using LinkedIn to grow your business, LinkedIn Marketing Solutions includes videos, webinars and blog articles on topics such as:
You can also sign up for LinkedIn Marketing Blog's newsletter, which will keep you updated on new content on the site.
2. Best Practices for B2B Marketers
The network serves as a social, professional, and business development platform — and that's just scratching the surface. LinkedIn has an entire section dedicated to the best ways to use the platform for B2B marketing. Here are three of its top tips:
Use Playbooks
Playbooks are LinkedIn's suggested templates for creating posts that follow specific strategies and formats. You can use them as-is or modify them to fit your needs better.
Create Video Content
Videos have become an increasingly important part of online marketing, and LinkedIn is no exception. Leveraging an online video editor you can create more compelling content and increase engagement with your target audience by showcasing your expertise or answering questions directly from prospects and customers in real-time.
Join Groups (or Create Your Own)
One of the best resources for learning about LinkedIn marketing is LinkedIn groups. These groups are free to join and have been around for years. They're a great place to ask questions, share ideas, and find answers from other experts in the field. You can search for groups by topic or industry or browse through them all to see what interests you.
3. Train Your Skills in LinkedIn Marketing Labs
The best way to learn about LinkedIn marketing is by applying your learning in real-world situations. To do this, you can use LinkedIn's Marketing Labs feature.
It includes tutorials and case studies covering topics like building your brand, creating an effective profile and building relationships on LinkedIn. You can also watch videos about specific topics or attend live webinars where experts share their knowledge with you.
You can use the labs to:
Learn about new features and use cases for LinkedIn.
Practice with sample data sets and real-world scenarios.
Gain hands-on experience with our interactive tutorials, guides, and demos.
The labs have several modules available for users at all levels of experience:
Create & Optimise: Learn how to create engaging content for your brand, optimise it for better performance, and measure the results of your efforts.
Engage & Convert: Learn how to engage with prospects and convert them into customers through effective marketing automation campaigns that nurture leads from start to finish.
Connections: Learn how to connect with other professionals to expand your network on LinkedIn and make new contacts who could be helpful in your career or business ventures.
4. Get the latest on B2B Marketing on LinkedIn Marketing Blog
LinkedIn Marketing Blog features inspiration, insights and innovative ideas to help you achieve B2B marketing success. The blog covers a wide range of topics you can leverage on for your business, including but not limited to:
Brand Building
Customer Stories
Diversity
Lead Generation
LinkedIn Ads
LinkedIn Pages
Research and Insights
Skill Building and Careers
Social Media Marketing
Trends, Tips and Best Practices
Check out all topics offered for the latest trends in B2B Marketing.
Learn how to use LinkedIn ads to promote your brand, increase web traffic, find new leads and more.
5. Guide to LinkedIn Ads by Hootsuite
The Complete Guide to LinkedIn Ads in 2022 article by Hootsuite will teach you everything you need to know about using LinkedIn as part of your campaign strategy. You'll also learn how to create an effective LinkedIn Ad to promote your brand, increase web traffic, find new leads and more.
Here's an overview of the content covered in the article:
Types of LinkedIn ads
LinkedIn ad objectives
LinkedIn ad formats
How to create a LinkedIn ad in 9 steps
LinkedIn ads best practices
Bonus: Get the free LinkedIn advertising cheat sheet for 2022 that includes key audience insights, recommended ad types, and tips for success.
6. Grow Your Socials with Social Media Examiner
Social Media Examiner on LinkedIn teaches users how to use a variety of social media tools, including Facebook, Twitter and Instagram, but also includes information about how these tools relate specifically to LinkedIn marketing efforts as well as how they can be used together in order to create a cohesive social media marketing strategy that will help grow your business organically over time.
Explore Social Media Examiner's recorded videos for the latest updates and insights into social media marketing trends.
7. Learn In-person From Industry Professionals at FirstCom Academy
While self-learning with the resources mentioned above is a great way to familiarise yourself with LinkedIn Marketing – there's no substitute for fast-tracking your progress with a new skill by learning from experienced industry professionals.
FirstCom Academy's 2.5-day LinkedIn Marketing course is ideal for anyone who wants to learn how to use LinkedIn marketing to grow brand awareness, improve qualified leads and build a network of B2B contacts for their business. Learn from industry-vetted and ACTA/ACLP-certified trainers who will guide you on using LinkedIn to run effective advertisements, manage and evaluate campaigns, make professional connections and network with other businesses in your industry.
Get the most out of this face-to-face learning with an expert with real-world experience. Visit our LinkedIn Marketing course page to sign up and book your slot today!
Read also: