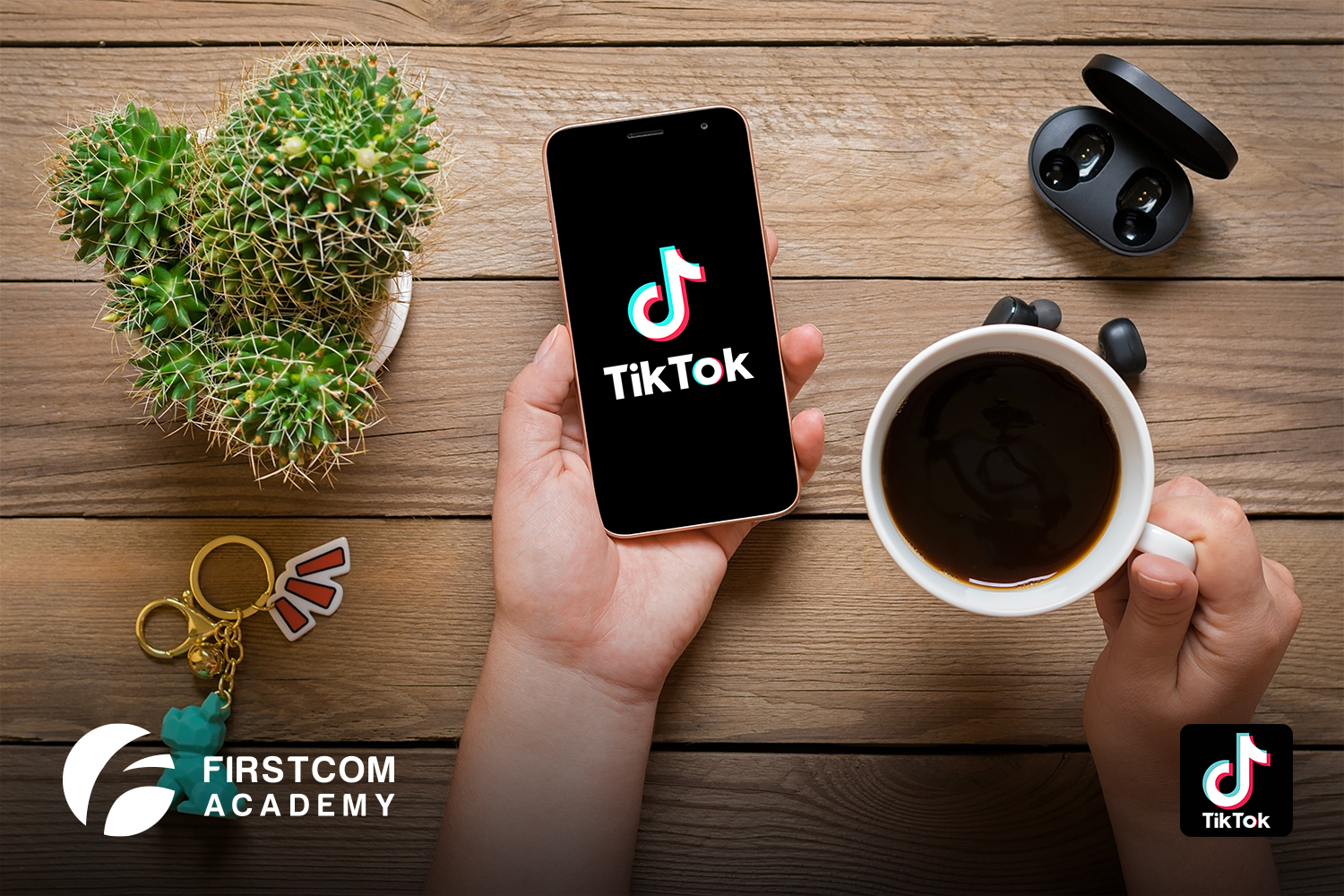 Using TikTok marketing as part of your company's digital marketing strategy has become more effective than ever.
Have you heard the sound of wheezing laughter permeating the train on your ride back home? How about a robotic female voice narrating things on screen? If these sound familiar to you, you were probably in the vicinity of a TikTok user.
TikTok's pervasiveness and rapid growth in recent years is hard to ignore. Even if you don't use this social media platform, there's a high chance you know someone who does, or you've seen one of the many user-created videos shared on other media and messaging platforms.
But the social media app is more than just lip sync and dance challenges — it's also an extremely powerful marketing tool for businesses to tap on that has the potential to change the way you reach out to your audience.
TikTok origins: how it all began
Before the ByteDance-owned company reached its dizzying heights today, TikTok began its life as Douyin (where it still operates separately in China today) in 2016 before its international launch in Sept 2017.
But it wasn't until a few significant milestones thereafter — significantly, the acquisition of lip syncing video platform Musical.ly, — that catapulted the social media platform into mainstream notoriety.
Today, TikTok currently has over 1 billion active users while the China-specific Douyin reportedly has over 670 million active users, and they show no signs of slowing down. Compared to the big players like Facebook (2.853 billion), Instagram (1.386 billion), Twitter (397 million), and YouTube (2.291 billion), and the relative youth of TikTok, achieving this user base in a short span of time is no mean feat.
These staggering figures also indicate the ripe potential that TikTok has as a marketing and advertising platform for all businesses, and the powerful reach it has in delivering your marketing message.
What is TikTok marketing and why should you use it?
In a nutshell, TikTok allows users to take short video clips ranging from 15 seconds to 60 seconds, with convenient and powerful video editing tools built right into the app. This provides an entirely seamless video creating experience from conception to publication.
Much like other social media advertising platforms like Facebook and Instagram, knowing how and who to target is one of the first steps you should take. In general, around 50 percent of TikTok users fall under 34 years old worldwide, and nearly half of American adults between 18 and 29 years old are on the popular app, according to research by Pew Research Center. This basically confirms that Gen Z is the main target audience you can expect to reach.
Interestingly, Douyin attracts audiences from a slightly wider demographic, with users from 16 to 45 years old. So if you're intending to target the Chinese market, you'll have to tailor your marketing messaging differently from TikTok.
But why should you use TikTok as your marketing vehicle?
Given how quickly the social media platform has grown and its widespread use, using TikTok marketing can be highly beneficial for a number of different marketing goals. These include increasing your product or service's brand awareness, growing your visibility among your target audience, and even generating more ways to get your audience to engage with your brand, leading to potential conversions.
In addition, digital marketing on TikTok is one of the most effective ways to engage with your target audience by latching onto the latest trends. Take a look at what's viral on social media and there's a high chance that it came from TikTok.
The Chinese social media platform's ability to draw eyeballs is also impressive with nine out of 10 users using the app every day and spending 52 minutes on average browsing daily. User interaction and engagement is also remarkably high, with 68 percent of users consuming content on TikTok, while 55 percent create their own content.
While the user demographic is largely on the younger side, it is definitely worth the effort to start your digital marketing campaigns on TikTok.
Different TikTok content types and methods for digital marketing
So how do you start a digital marketing and advertising campaign on TikTok? 
There are several different unique video types you can explore on TikTok, each with its own advantages depending on your marketing objectives. These can range from lengthier ads that appear when the user launches the app, or by encouraging users to pitch in with their own contributions to your marketing campaign.
In-feed ads will look exactly like any other piece of user-generated content.
Most of the ads you see on TikTok are called in-feed ads. These ads will normally appear when you access the app's For You Page and can be up to 60 seconds in length.
Ads produced in this manner will resemble regular posts made by any other user on the platform and can be used to drive traffic to an external site.
Branded Hashtag Challenges
Branded hashtag challenges, such as Simmons' #Snoozzzapalooza challenge, worked as a great way to increase traffic and engagement, with over one million people creating more than two million videos, and garnering six billion total views.
Source: TikTok / @destorm
One of the most common forms of TikTok marketing videos, a branded hashtag challenge is a great way to generate more hype around your marketing campaign and increase user engagement.
The purpose of hashtags is to provide videos with appropriate labels or categories. These will allow users to easily search for similar videos that belong in the same category. In a branded hashtag challenge, brands can create a unique hashtag which will be highlighted in an in-feed ad to encourage participation. All users can then view all submissions under the same hashtag.
Top view ads guarantee high reach and impressions as they'll be the first ads you see when you scroll to the For You Page.
Top view ads are often used to grab users' attention as the first thing they see when they view their For You Page.
The videos can be up to 60 seconds in length and can often be used to help improve brand awareness due to its high visibility.
Use unique augmented reality effects, stickers, and gifs in your branded effects ads.
Source: TikTok
If you've ever encountered brand-specific stickers, gifs, or visual effects on other social media platforms, then you'll feel right at home with branded effects.
Brands can create their own unique stickers and effects for users to add to their videos, helping them increase engagement and brand awareness. These can also be used in tandem with other video styles.
Guess made use of brand takeover ads in conjunction with its #InMyDenim hashtag challenge.
Source: TikTok
A more in-your-face version of a top view ad, a brand takeover will be the very first thing you see whenever you open the TikTok app.
This is mainly used as a high-impact strategy to boost brand awareness, expand reach, and drive traffic as the videos will be immediately visible and are often shorter in length (three to five seconds).
Get started with TikTok marketing today
Much like how Facebook and Instagram have changed the way consumers are being targeted, so too has TikTok.
TikTok's reach and power as not just a social media and content creation platform, but also a digital marketing and advertising tool, cannot be ignored. With a massive user base and remarkable content creation, consumption, and engagement rates, ByteDance's video sharing app is a medium that marketers should get a good grasp on sooner rather than later.
If you want to know the best place you can start learning about TikTok marketing and how to maximise its potential for your business, then FirstCom Academy is where you need to visit.
FirstCom Academy's content marketing course, social media marketing courses and digital marketing courses in Singapore are led by industry experts with years of practical experience who will empower students with the skills and knowledge to take their digital marketing abilities to the next level. Best of all, all of FirstCom Academy's courses can be claimed using SkillsFuture credits.
Ready to start learning about TikTok and other social media marketing tools? Visit our list of digital marketing courses to sign up today!
Read also: