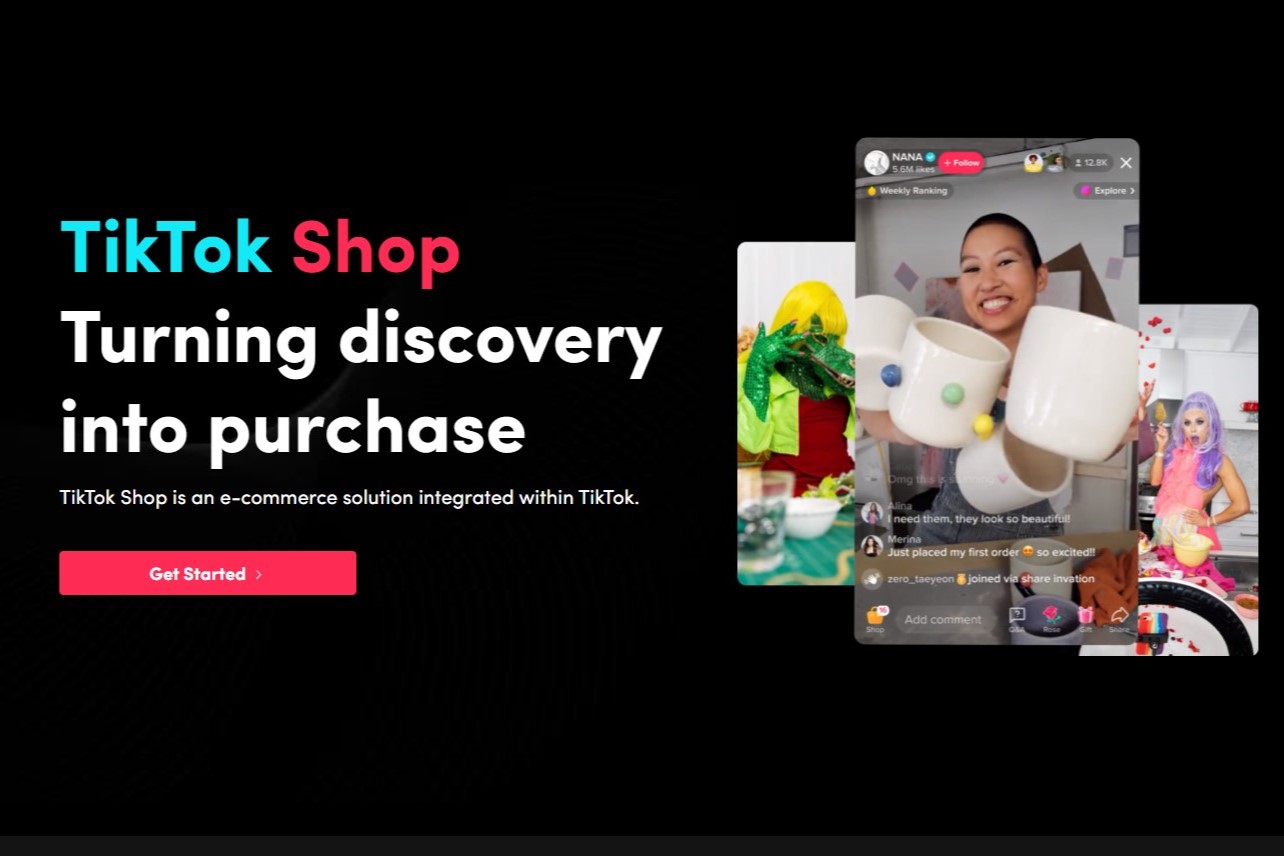 TikTok has taken the world by storm with its short-form videos, addictive algorithm, and unique trendsetting challenges. Now, the app is expanding its horizons to include a new avenue for selling products. In this comprehensive guide, we will show you how to set up TikTok Shop and explore the exciting realm of TikTok ecommerce. Whether you're an aspiring entrepreneur, a creative artist, or someone looking to level up their career, TikTok Shop offers a powerful platform to showcase your products, connect with a global audience, and unlock tremendous business opportunities.
With its massive user base and viral nature, TikTok has become a cultural phenomenon, captivating millions worldwide, particularly among Millennials and Gen-Z consumers. It's no wonder that businesses and individuals are jumping on the platform to reach this rapidly growing consumer base. Setting up a TikTok Shop gives you the opportunity to create a frictionless shopping experience, where customers can purchase products immediately after viewing your videos. This cuts a step in the customer journey and adds an additional avenue to expand your customer base and sell products.
Sounds good? Let's dive into the exhilarating world of TikTok ecommerce, learn how to set up TikTok Shop and embark on an exciting journey where creativity meets commerce.
What is TikTok Shop?
TikTok Shop is a feature within the TikTok app that allows its users to set up virtual storefronts and engage in TikTok ecommerce. Whether you're a creator or a brand, TikTok lets you promote and sell products in a variety of ways.
There are plenty of benefits to setting up a TikTok shop:
Provide a frictionless shopping experience by selling products within the app
Take advantage of TikTok's massive user base to reach a wide audience
Potential to massively accelerate your reach and sales with TikTok's trends and viral algorithm
Opportunity to collaborate with TikTok influencers
Who Can Benefit From TikTok Shop?
One of the great things about TikTok Shop is that you don't need to own a business to benefit from it. There are four categories of TikTok Shop users:
TikTok Shop Sellers
These are brands or merchants who can join TikTok Shop to expand their eCommerce business on the platform. Sellers have the option to link their existing Shopify website to their TikTok Shop, enabling seamless integration and efficient product management.
TikTok Shop Creators
These are content creators who enjoy using TikTok for entertainment purposes. However, they also have the opportunity to earn commissions by promoting products through TikTok live shopping or in-feed videos. This enables creators to monetise their content and engage their audience in exciting ways.
TikTok Shop Affiliates
Affiliates are collaborators who partner with other creators and sellers to attract customers and increase sales through affiliate marketing plans. By leveraging their combined efforts, affiliates can reach a broader audience and drive conversions.
TikTok Shop Partners
These professionals offer TikTok marketing and ecommerce services to creators and sellers on the platform. Whether they specialise in ecommerce expertise or digital marketing talent, TikTok Shop partners provide valuable support to enhance the success of businesses and creators.
Understanding these roles within TikTok Shop will help you determine the category that aligns with your goals and achieves your full TikTok ecommerce potential.
Preparing to Set Up Your TikTok Shop
Before diving into the exciting world of TikTok ecommerce, it's essential to lay the groundwork before you learn how to set up TikTok Shop. This section will guide you through the necessary preparations to ensure a smooth and effective setup process. Let's get started!
Understand TikTok Shop Eligibility Requirements
Before you can start using TikTok Shop, there are a few eligibility requirements you need to meet depending on your role.
Eligibility Requirements for TikTok Shop Sellers
For TikTok Shop Sellers, you'll first need a business located in any country from the following supported regions.
Region
Countries

Asia

Chinese mainland and Hong Kong

Indonesia

Malaysia

Thailand

Vietnam

Philippines

Singapore

Europe

United Kingdom

North America

United States
You also need to provide the following supporting documents in your application:
Identification documents
Have a valid phone number from your region
Proof of residency in your region
A valid business license from your region
Eligibility Requirements for TikTok Creators
To be eligible for TikTok Shop as a creator, you must meet the following requirements:
Have an account in good standing
Be 18 years or older
Have at least 1,000+ followers
Posted a video on TikTok within the last 28 days
Have 50+ video views in the last 28 days
Eligibility Requirements for TikTok Affiliates
To become a TikTok Shop Affiliate, you must be a registered TikTok Shop seller from any country in the supported regions.
Eligibility Requirements for TikTok Partners
To become a TikTok Shop Partner, you must have a registered business in any country from any country in the supported regions.
Sign Up for a TikTok Account (If you don't have one)
If you haven't already, sign up for a TikTok account to begin your TikTok Shop journey. Download the TikTok app on your mobile device and follow the simple registration process. Creating an account will grant you access to all the features and tools TikTok has to offer.
Switch to a TikTok Business Account
If you don't already have one, create your TikTok business account. By specifying that your account is for business, you'll get access to TikTok Ads Manager as well as analytics tools that aren't available to TikTok profiles labelled as personal accounts.
Here's how to switch to a TikTok business account:
In the TikTok app, tap Profile.
Tap Menu.
Tap Settings.
Tap Manage Account.
Tap Switch to Business Account and follow the instructions.
Familiarise Yourself with TikTok's Commerce Policies and Guidelines
To learn how to set up TikTok shop the right way and ensure a seamless TikTok ecommerce experience, take the time to familiarise yourself with TikTok Shop's commerce policies and guidelines before you set up your shop. These policies outline the dos and don'ts of promoting and selling products on the platform, covering aspects such as prohibited content, advertising guidelines and community standards.
You can view policies and guidelines for TikTok Shop at the TikTok Policy Center under TikTok Shop Academy. Some notable ones to take note of include the TikTok Shop Product Listing Guidelines and the TikTok Shop Content Guidelines.
Create Your TikTok Shop
After you've completed your preparations, it's time to finally learn how to set up TikTok shop. From here on out, we'll be covering the steps you need to take from the perspective of a TikTok Seller from Singapore.
Create a Shop on TikTok Seller Center and Complete Verification
To create your TikTok Shop, visit the Singapore TikTok Seller Center and login via your TikTok Business Account.
Once you sign in, follow the on-screen steps to set up your TikTok shop. This includes filling in the following details:
Warehouse/pickup address
Return address for your shop (if different from warehouse address)
Name and phone number of a contact person
Street address and postcode of your business
Once done, click "Start Your Business" and you'll be taken to a page to verify your documents. Depending on the type of business you have, you'll have to upload the following:
For individually owned businesses:
An image of the front and back of your passport, identity card or driver's license.
For corporations:
A government-issued identification document of the legal representative, company director or person with significant control.
A business license, registration or official documents evidencing your eligibility to sell your products/services.
Once submitted, the TikTok team will review your documents and approve your application.
Link Your Bank Account
Once your documents have been verified and your TikTok seller application has been approved by the TikTok team, it's time to bind your bank account so you can get paid for purchases and process returns. To link your bank account:
Navigate to the TikTok Seller Center homepage
Click on Link Bank Account
Click Link Account
Enter your Account Name and other details
For individually-owned businesses, take note that the account name needs to be the same as the registered name. For corporations, the account name needs to be the same as the company name.
Once done, hit submit and congrats! You're now a TikTok Seller.
Add Products and Manage Your TikTok Shop
Now that you're a TikTok Seller it's time to start adding products so you can dive right into TikTok ecommerce. There are two ways to add products to your TikTok Shop.
Manual Method
Add products one-by-one
Login to your TikTok Seller Center
Click on Add New Product
Fill out your product's Sales Information
Fill out your Product Details
Add Shipping and Warranty Information
Add products in one batch
Login to your TikTok Seller Center
Click on Batch Tool
Download and fill up the Batch Upload Products template
Upload the completed Batch Upload Products template
Continue to Batch Edit Images
3rd Party Ecommerce Platform Integration
If you have an existing store on any of TikTok's ecommerce platforms, you can sync your catalogue with your TikTok Shop. Here is a list of some supported partners:
BigCommerce
Square
WooCommerce
Shopify
See the full list of TikTok ecommerce partner platforms.
Promote Your TikTok Shop
Now that your TikTok Shop is live, it's time to promote it and attract customers. Reach a wider audience, increase engagement, drive sales and accelerate your journey towards TikTok ecommerce success with these key strategies.
Develop a Content Strategy
Create a content strategy that showcases your products on TikTok. Plan a mix of engaging product videos, behind-the-scenes peeks, and customer testimonials. Consistency is key, so establish a regular posting schedule.
Create Engaging TikTok Videos
Use TikTok's short-form videos to showcase your products creatively. Highlight their unique features and benefits, using catchy tunes, effects, and storytelling techniques to captivate your audience.
Use TikTok's Advertising Options
Expand your reach with TikTok's advertising options. Experiment with in-feed ads, brand takeovers, and branded hashtag challenges to raise awareness about your products.
Collaborate with Influencers and Participate in Challenges
Partner with relevant influencers to promote your products or participate in TikTok challenges. Influencers can help expand your reach and build trust among potential customers.
Leverage Popular Hashtags and Trends
Researching and using popular hashtags that are relevant to your brand is a great and easy way to increase your content's discoverability. Stay on top of trending topics and challenges in your industry to attract a broader audience.
By implementing these strategies, you'll effectively promote your TikTok Shop, reach more customers, and drive sales. Stay creative, analyse your content's performance, and adapt your strategy to maximise results. Get ready to make an impact on TikTok!
Learn How to Set Up TikTok Shop with FirstCom Academy
Congratulations on completing this comprehensive guide on how to set up TikTok Shop and explore the world of TikTok ecommerce! By following the step-by-step instructions provided, you now have the knowledge and tools to embark on a successful journey in selling products on TikTok.
Now is the time to take action and dive into the exhilarating world of TikTok commerce. Put your newfound knowledge to use and start building your TikTok Shop empire. With TikTok's massive user base, viral nature, and unique features, you have the perfect platform to elevate your brand and reach new heights.
To further enhance your skills and stay ahead of the competition by learning from TikTok experts, check out FirstCom Academy's Setting Up TikTok Shop and Running Advertisements on TikTok course. Taught by experts with years of TikTok Shop management and TikTok advertising experience, it's the best way to learn practical insights and pick up best practices for optimising your TikTok Shop and running effective TikTok advertising campaigns.
Read also: