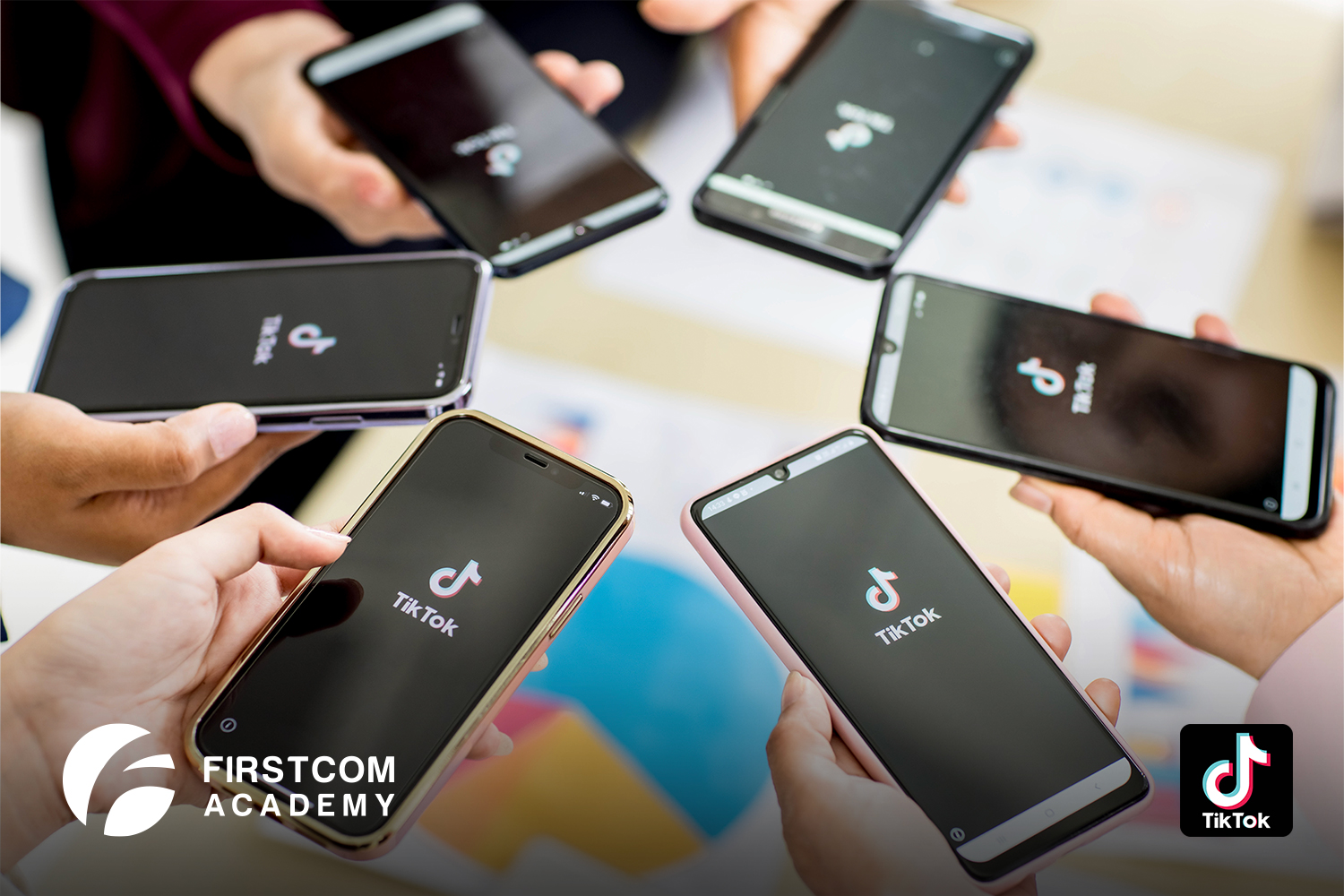 TikTok marketing is one of the most effective ways to reach your audience today.
Short, snappy, memorable. That's often how TikTok videos are remembered. Love it or hate it, the Chinese-based video and content creation app has taken the world by storm, and it has quickly become one of the most effective ways to engage with users all around the globe.
In today's media landscape, social media has changed the way advertisers market their products and services. And TikTok is the latest weapon in a brand's digital marketing arsenal to effectively target its user base.
At a glance, the video sharing platform created by ByteDance may not seem particularly special. But when you take a deep dive into the mobile app, you'll quickly discover the plethora of video recording and editing tools that allow regular users like you and me to flex our creative muscles to create some truly viral content.
Why use TikTok for marketing purposes? Is it really effective?
TikTok's meteoric rise as one of the top social media apps used today is testament to its usefulness as a marketing platform. Take these statistics for instance: users spend around 52 minutes on average every day on the app with roughly 90 percent of them logging in daily. Plus, people aren't just viewing content, they're creating it — over half of the TikTok users make their own content.
So if you want to know how you can increase your brand visibility, awareness, and engagement within your target audience, then follow these 10 tips for better marketing on TikTok.
1. Use hashtags
Hashtags aren't a new invention in the social media space. Just about every platform from Twitter to Instagram uses hashtags, and TikTok is no different.
Much like Instagram's Explore page, TikTok's version is called the For You Page (FYP). The main difference is that using trending hashtags, as well as videos with the FYP hashtag, will help increase the likelihood that your videos will end up appearing on the page.
The use of hashtags can also help you understand what works, what's trending, and what your competitors are using, so you can craft your media strategy around them. Making sure that you use relevant and custom hashtags can also be a big help especially if you're creating content around a specific campaign.
2. Understand and know your audience
Ensure your marketing message is consistent and targeting the right demographic.
Despite the dominance of social media giants like Facebook and Twitter, TikTok is no slouch. However, while the audience age range is much larger in these more mature platforms, the video sharing app's target audience is significantly younger than the rest, with around half of the user base falling under 34 years of age.
It's therefore vital that your digital marketing campaigns are created with this demographic in mind — you wouldn't expect an ad featuring older people to resonate well with users in the Gen Z group. The only exception to this is China's standalone Douyin platform which manages to draw in a wider audience ranging from 16 to 45 years of age.
3. Post as often as you can
Social media only works if people are social on it, and this means having content being created and shared as much as possible.
This is no different for a digital marketer. To truly target your audience as effectively as possible, you should always aim to post as frequently as possible in order to get the most reach and the greatest chance of increasing your brand awareness, engagement, and conversions.
Simply put, the more you post, the more people will get to see your content.
4. Influencers are essential
Finding the right influencers for your brand can be one of the most important factors in determining how successful your ad campaign becomes. Make sure you do the right research so you can reach out to the most relevant people to help you with your brand.
Plus, using influencers with the right synergy with your brand can also help your campaign feel more organic. If you can find the right content creators with the right "clout", your marketing ads won't feel much like a hard-sell.
5. Try to use TikTok Effects or Filters
Making use of TikTok's built-in effects may not seem like an obvious strategy, but it can help to increase your brand awareness tremendously when used right.
TikTok's video effects or filters can be easily accessed by users of the app when viewing or creating content. If your brand is able to make use of an existing effect, or even create a custom effect or filters that draws users' attention, there's a higher likelihood that they will want to see more related content that has used these effects, increasing the probability of your brand being seen.
6. Include clear descriptions in your videos
Creating a professional digital marketing and ad campaign often involves making the best edited video with the highest amount of polish. But this may actually not work as well for TikTok.
Some of the most popular marketing campaigns on TikTok resemble everyday user-generated content — self-shot videos with lengthy and clear descriptions instead of the usual videos and cryptic teasers you may see on other platforms.
In addition, ensure that your descriptions are clear and concise, not just for your audience to understand what you're trying to sell them, but also for better search engine optimisation.
7. Make your videos funny and memorable
What makes a TikTok video shareable and viral? Humour!
Nothing gets someone's attention like humour can. A funny video will often be more memorable than a drab old ad that's explicitly trying to sell you something.
Apart from the clear benefit of creating positive feelings and associations with your ad creative, it may also increase the chance that people want to share it with others. This will ultimately help with brand recall and potential virality.
8. Engage with your audience through comments
Sometimes, it's not enough that you create your own original content. Engagement with your target audience plays a massive role in getting your messaging out there.
Commenting with your audience in your own videos can help grow your relationship with your audience, fostering trust and friendliness. Additionally, engaging with your audience in other videos not created by you is a great way to build your following and lead people to see what you have to offer.
9. Hop on the latest TikTok trends
It's not easy to create something that goes viral, so the next best way to get your video noticed is to jump on the latest and most viral TikTok trends. This is not limited to hashtags as we mentioned earlier — you can explore video types and content styles to emulate.
This includes using trending music and filters so that users can more easily find your videos once they check out who's using them.
10. Integrate branded content seamlessly
None of us like it when a product or service is advertised too blatantly in our faces, like poor product placement in movies or overbearing ads that try to force themselves down our throats.
It's therefore essential to weave in your branded content message as seamlessly as possible while providing value to your audience. This means demonstrating a benefit or addressing a need before actually advertising what you want them to buy or sign up for. This way, you can reach out to your target audience more subtly without turning them off.
Where to learn more about TikTok marketing
Now that you know these tips, you've taken the right steps to knowing more about how to effectively utilise TikTok as a marketing tool. If you want to know more about digital advertising and marketing on TikTok, one of the best ways is to sign up for a digital marketing course at FirstCom Academy, e.g. TikTok course.
FirstCom Academy's content marketing course, social media marketing courses and digital marketing courses in Singapore are led by industry experts with years of practical experience who will empower students with the skills and knowledge to take their digital marketing abilities to the next level. Best of all, all of FirstCom Academy's courses can be claimed using SkillsFuture credits.
Ready to start learning about TikTok and other social media marketing tools? Visit our list of digital marketing courses to sign up today!
Read also: