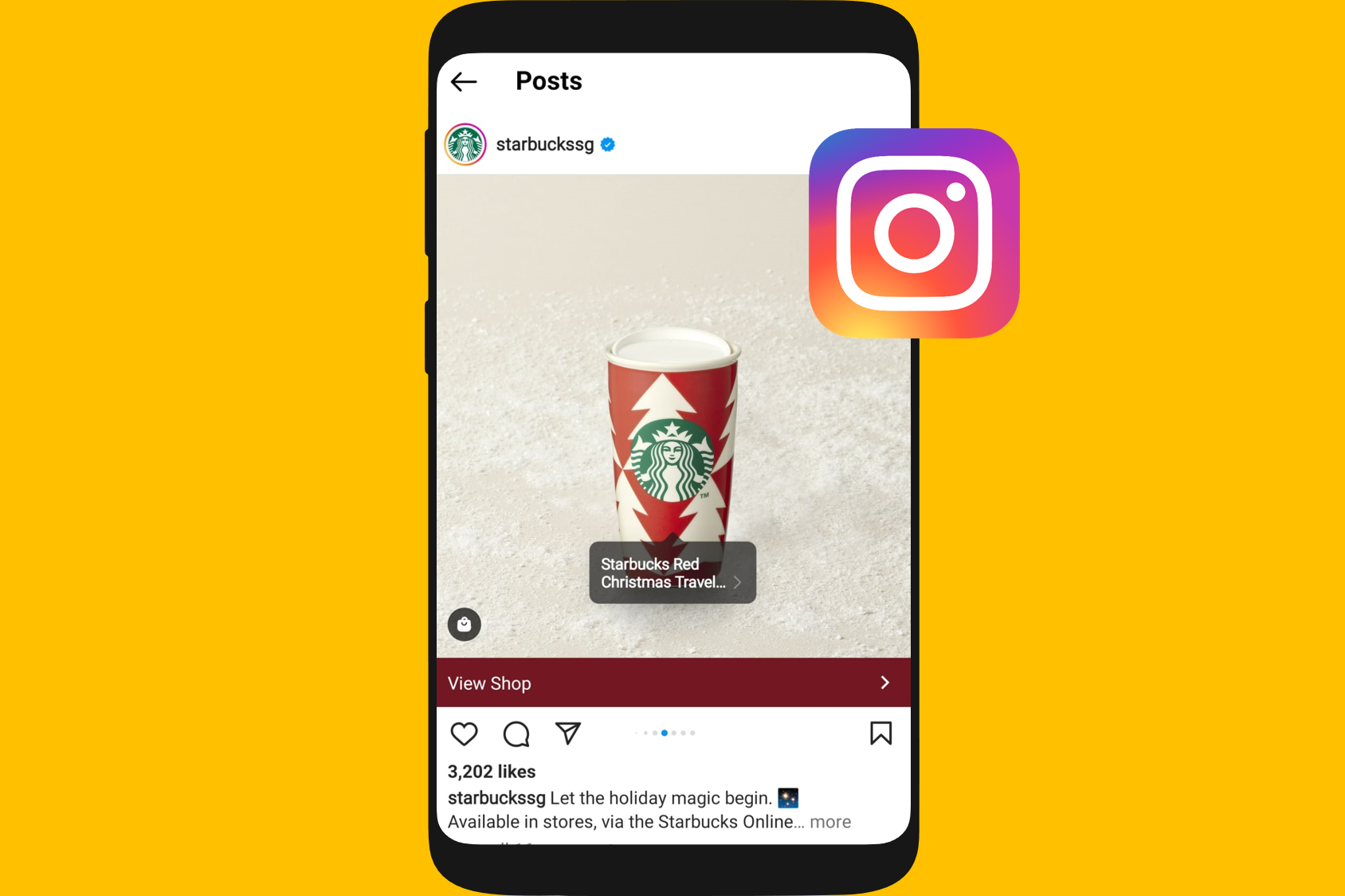 Instagram is one of the world's most popular photo and video sharing app with over 500 million daily active users. Today, the platform has established itself as a key marketing channel for companies to show off what they offer.
According to Instagram, 90% of its users already follow a business account. To take it a step further, Instagram launched its Shop feature in 2020 to allow businesses to set up digital storefronts on their profiles and start selling on Instagram. With the ability to complete the entire buyer journey from discovery to checkout on the app, your Instagram account can now be a source of sales!
This Instagram guide will show you exactly how to set up your Instagram Business account and start selling on the social media platform.
Step 1: Find Out If Your Business is Eligible to Sell on Instagram
Only businesses that meet Instagram's Commerce Eligibility Requirements can use the Shop feature.
If you don't want to read through the entire thing, we've summarised the guidelines here:
Your Instagram account must comply with Instagram's terms of use and community guidelines.
Your Instagram account must represent the store or website associated with the domain provided.
You must be located in a supported market.
Your Instagram account must have an established presence and demonstrated trustworthiness.
You must provide accurate product information and include best practices like a refund and return policies.
Step 2: Set Up An Instagram Business Account
If your business is eligible, you'll need an Instagram Business account in order to start selling. You can either create a new account or convert an existing personal account.
Follow this Instagram tutorial to set up your business account:
Open your Instagram app and open your profile
Tap the hamburger icon in the top right-hand corner
Tap Settings
Tap Account
Tap Switch to Professional Account
Tap Continue
Select a Category for your business
Tap Done and OK to confirm
Tap Business
Tap Next
Add contact details
Unlike a standard account, Instagram Business gives you access to insights that can help you understand your audience on Instagram. Using the Professional Dashboard, you can track the performance of your posts and access professional tools to help you grow and engage your customer base.
Step 3: Set Up Your Instagram Shop
Once you have your Instagram business account, its time to create your Instagram Shop and start selling on Instagram. At the time of writing this article, Instagram only allows shops that sell physical goods.
Follow this Instagram tutorial to create your shop:
Open your Instagram app and your profile
Tap the hamburger icon in the top right-hand corner
Tap Settings
Tap Business
Tap Set Up Instagram Shopping
Tap Get Started
Follow the instructions
To add products to your Instagram Shop, you'll need to import them from your Facebook Catalog using Meta Commerce Manager.
Log into your Meta Commerce Manager account.
Select + Add catalog
Select E-commerce
Select Upload Product Info or Connect to a Partner Platform
You can select "Connect a Partner Platform" to automatically import products from partner platforms like Shopify. This saves you time instead of having to add them to Facebook Catalog manually.
To see if your e-commerce platform is supported, view Meta's full list of supported partner platforms.
How to Start Selling on Instagram
The power of selling on Instagram lies in the ability to capture customers in the exact moment where they are most intrigued about a product. From product tags to ads, collections, Instagram shop and checkout — you'll have plenty of tools to help you sell!
In this section of our Instagram guide, we'll introduce you to the various ways you can start selling on Instagram.
Add Product Tags
Product tags work like normal Instagram tags except you're tagging products instead of people. They can be added to posts, stories or reels. A product tag will display the name and price of the product whilst giving customers the options to tap to view more or buy.
Run Shoppable Instagram Ads
Adding product tags to your Instagram ads turn them into Shoppable Instagram Ads. Just like standard Instagram ads, these can be run in feed or explore using single image, carousel or video formats from your product catalog.
You also have the option to run ads in Instagram's Shop tab, which puts your ads in front of consumers who are already in a shopping mood.
Organise Your Collections
Collections are a great way to customise your Instagram shop and help customers find exactly what they're looking for by curating products according to specific themes. This can range from product types to bestsellers, gift guides, seasonal trends and more.
To create a collection from your Instagram shop:
Login to Meta Commerce Manager
Locate your shop and select Add New
Choose how you want to display your collection and select Create New Collection
Name your collection and choose the products you'd like to add
Customise your collection by adding details like a description and cover image
Review your collection and select Confirm Details
Select Publish to add the collection to your Instagram Shop
Learn How to Market Your Instagram Shop from Experts at FirstCom Academy
We hope this Instagram guide has been useful at helping you start selling on Instagram. Congratulations on setting up your first store! Whilst an online Instagram tutorial can be incredibly helpful by providing clear step-by-step instructions, marketing your Instagram store to achieve the sales you desire can be a daunting trial and error process.
Many entrepreneurs and business owners take months or even years to see positive returns on their Instagram marketing efforts. Fortunately, you can accelerate your learning with the experienced marketers at FirstCom Academy.
FirstCom Academy's How to Run Successful Facebook and Instagram Ad Campaigns is a WSQ-certified and SkillsFuture Credit-eligible course that is ideal for entrepreneurs, small business owners, marketers and anyone looking to learn how to run campaigns and get great advertising results from Instagram. Taught by expert digital marketer, you'll get hands-on experience on setting up your first Instagram account, create content and ads as well as strategies to maximise your campaign results.
As the SkillsFuture course is conducted in-person, you can get immediate answers to any questions you might have! After completing the course, you'll also receive nationally-recognised WSQ and NCIF certifications that demonstrate your knowledge and competency of Instagram marketing to potential employers.
Learn more about FirstCom Academy's Instagram marketing course.
Read also: