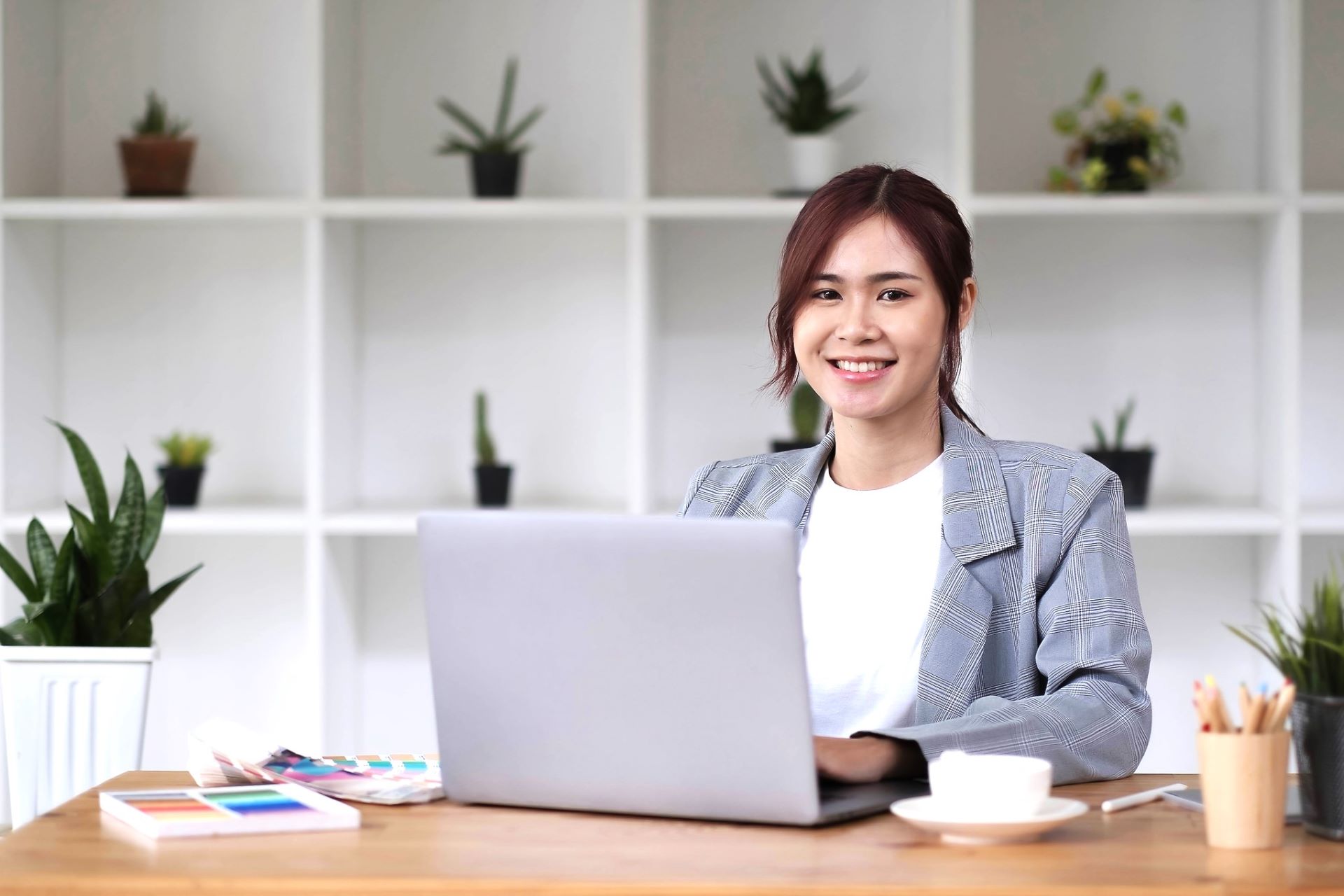 Demand for digital skills are at an all-time high. All around the world and in Singapore, the global pandemic has forced many businesses to shift to online platforms, skyrocketing demand for employees with expertise in digital technologies.
For companies, digital skills are no longer an option but a necessity to doing business. For job-seekers, digital skills are no longer an option but a necessity for anyone seeking to thrive in the job market or make a mid-career transition.
How Our Workshop Helps Job-seekers
On 18 March 2023 (Saturday), FirstCom Academy hosted our very first Digital Skills Workshop to help business owners, job-seekers and individuals making a career transition discover in-demand digital skills to meet their professional goals. It was a heartwarming sight seeing like-minded individuals from all walks of life come together, mingle and discover ways to create a better future!
For 2 hours, our course expert Berlin Ng shared her insights and tips on digital trends and WSG's Career Conversion Programmes (CCPs). Besides an overview of national initiatives that can help you in your job search, Berlin also covered job trends and the most in-demand skills among employers. Didn't manage to get one of the limited spots for our Digital Skills Workshop? Don't worry, in this article, we'll recap what you missed.
Knowledge of Digital Skills and Marketing Platforms
You can't surf the internet without using Google's search engine, and when was the last time you whipped out your phone without browsing a social media feed?
Google and Social Media have become an integral part of our daily lives. For businesses looking to market to masses, Google Marketing and Social Media Marketing are must-use platforms. During the Digital Skills Workshop, we covered how ads and campaigns work on these platforms and the various opportunities available for job-seekers to get into a digital marketing niche.
Great with data and picking out trends? You might do well in Google Marketing, which is all about creating ads by researching keywords and optimising campaigns based on incoming metrics. Have a good eye for photos? You could pursue content creation on Instagram, which needs eye-catching visuals for posts and ad campaigns.
Digital marketing is a broad field with plenty of opportunities. Many job-seekers and individuals making a career transition can be unaware of how they fit in — FirstCom Academy's Digital Skills Workshop can help by pointing you in the right direction.
Analysis of Singapore's Digital Landscape and Assistance Available
How many hours does the average Singaporeans spend on Facebook? Do you know which are the most popular social media platforms in Singapore? What about the number of job openings that require digital skill sets? (Hint: It's over 60,000!).
Our Digital Skills Workshop features an up-to-date analysis of Singapore's digital landscape that can be incredibly valuable for job seekers and individuals looking to make a career transition. With it, you'll have a thorough understanding of the current state of the job market and emerging job trends. We'll also identify in-demand skills so you can choose which to develop or highlight in your resume to be more competitive.
Transitioning to a new career can also be fraught with uncertainty. Some common issues people face when transitioning include lack of experience, financial constraints, limited job opportunities, networking as well as uncertainty.
Fortunately, there are plenty of national initiatives such as WSQ's Career Conversion Programme (CCP) that can help alleviate these issues. The CCP in particular offers salary support for individuals while they take on new roles, which can help professionals trying to transition without taking a significant pay cut.
If you're unfamiliar with the national initiatives or programmes in place to support your search for a better career, our Digital Skills workshop is definitely one you should attend!
Upskilling Opportunities for a First-mover Advantage
The importance of digital skills in today's job market cannot be overstated. During the workshop, Berlin covered how many of our local businesses are looking for employees who can adapt to technological changes and bring new ideas to the table — but are finding it challenging to employ individuals who are equipped with the necessary digital skills to take their business forward.
The state of the job market presents an opportunity for job seekers willing to grab the bull by the horns. If you possess the digital skills employers are looking for, you're more likely to succeed in the job market or be considered for promotions. By being an early adopter of the digital marketing trend, individuals can have a first-mover advantage to secure better salaries and careers while their skills are in high demand.
During the Digital Skills Workshop, we helped participants identify which FirstCom Academy courses best suited their professional goals. We assessed their current skills, identified skills gaps and explored courses that aligned with their interests.
FirstCom Academy courses are not only accredited by SkillsFuture, they're also taught by actual industry practitioners with years of experience. Each course also focuses on imparting practical and relevant skills that can be applied immediately, improving your chances of securing interviews and getting hired.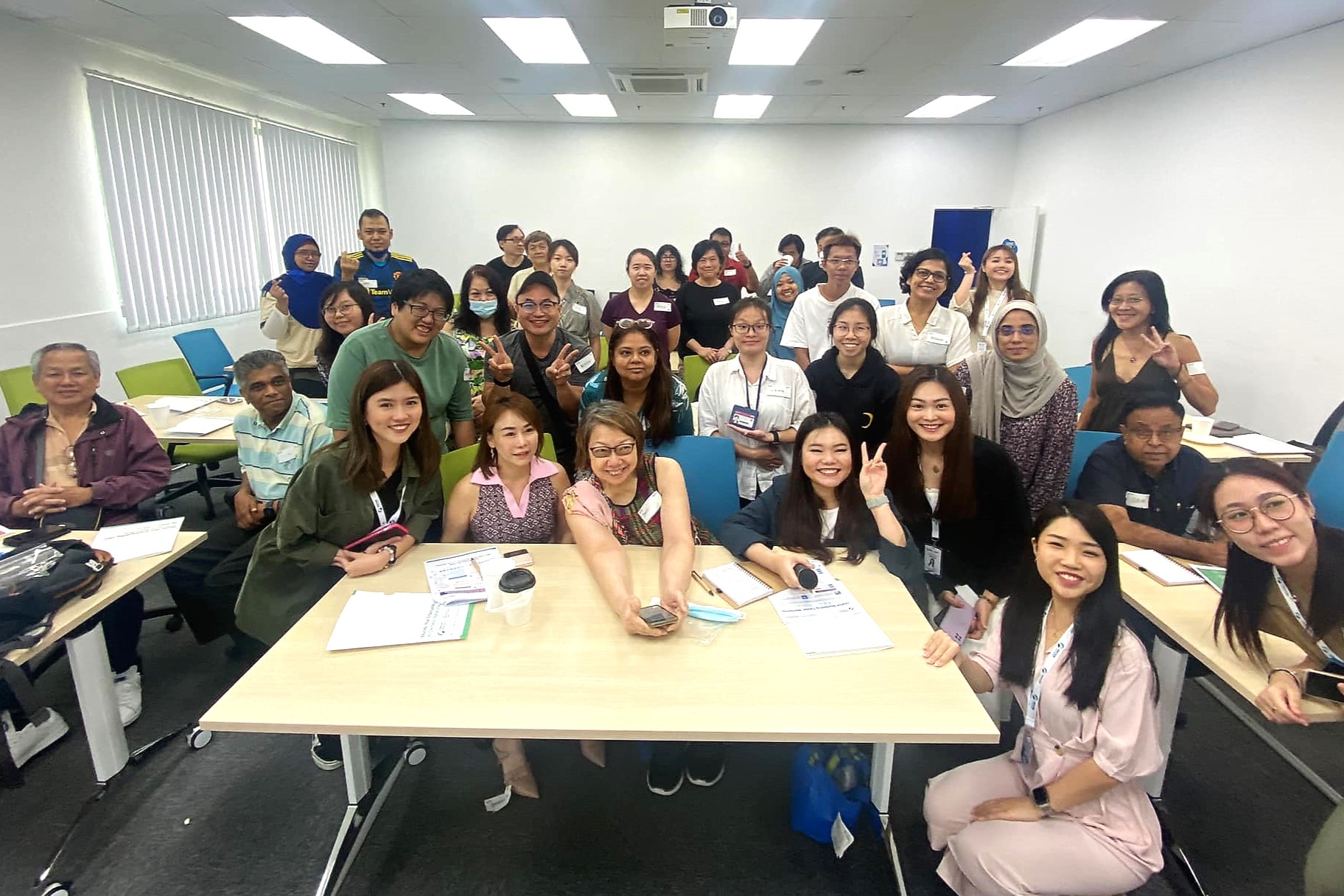 Be There for Our Next Digital Skills Workshop
Get the knowledge and tools you need to navigate the digital transition and stay competitive in your career! The FirstCom Academy Digital Skills Workshop can help you gain an understanding of the current job market and demand for digital skills, so you can position yourself for success — whether it's securing your dream job or getting that promotion! Business owners can also benefit by learning relevant digital skills and applying it to their companies.
Registration is free with limited slots available on a first-come-first-serve basis. Complimentary breakfast and lunch is also provided.
Our Next Digital Skills Workshop
View this post on Instagram
Date: 25 March 2023 (Saturday)
Time: 10am – 12pm
Location: FirstCom Academy
6 Woodlands Square
#07-01 Woods Square Tower 2
Singapore 737737
Follow our socials to be notified of upcoming Digital Skills Workshop so you can RSVP early!