2.5 Days Google Search Engine Marketing Course
Discover how to run effective search engine marketing campaigns that puts businesses on
#1 of Google Search rankings!
Enquire now for a no obligation call with our Education Consultant today!
Drive Target Audience and Generate Leads with
G

o

o

g

l

e

Paid Search

Google's search engine results page is a fixed template that businesses can leverage on to connect with motivated searches. Through Pay Per Click Campaign and Display Ads, brands can appear reactively to keywords that motivated consumers to search on Google.

By bidding for the right keywords with the right demand and linking to the landing page with the right contents, a brand can appear on the number 1 spot on Google page one almost instantaneously.
Why Run
Google Pay-Per-Click Campaigns?

Targeted Advertising
Google PPC allows you to display your ads to a highly targeted audience based on keywords, location, demographics, and other factors
Immediate Visibility
PPC ads can provide instant visibility on the search engine results page (SERP), regardless of search trends
Measurable Results
Google PPC campaigns provide detailed performance metrics, including click-through rates (CTR), conversion rates, cost per click (CPC), and return on investment (ROI)
Flexibility
Consistently appearing at the top of search results can enhance your brand's visibility and credibility. Even if users don't click on your advertisement
Run Successful Google Search Engine Marketing (PPC and Display Ads)
2.5 Days WSQ Certification Course
Rated 4.8 by over 6,105 learners on Google Reviews
Learn industry best practices on how to leverage Google Search Engine Marketing to effectively generate leads, sales and traffic for businesses.
Gain confidence and excel in the platform within
24 hours of training

with us!
Course Fees
Course Outline
Learning outcome
SMEs
Course Fees
$1200.00
SkillsFuture Subsidy:
Up to 70% of course fee
-$840.00
Nett Fee
$360.00
Non SMEs
Course Fees
$1200.00
SkillsFuture Subsidy:
Up to 50% of course fee
-$600.00
Nett Fee
$600.00
Additional Support
Additional Support via Absentee Payroll
Enterprise Innovation Scheme

Option 1

Up to 400% Tax Deduction

Option 2

20% Cash Payout Based On Nett Fee
Up to 90% Additional Subsidy from SkillsFuture Enterprise Credit (SFEC)
SME Eligibility Criteria
Registered or incorporated in Singapore
Employment size of not more than 200 (at group level) or with annual sales turnover (at group level) of not more than $100 million
Singapore Citizens(40 years and above)
Course Fees (Before GST)
$1200.00
8% GST
$96.00
SkillsFuture Subsidy:
Up to 70% of course fee
-$840.00
Nett Fee
$456.00
Singapore Citizens(21-39 years old) & PR
Course Fees (Before GST)
$1200.00
8% GST
$96.00
SkillsFuture Subsidy:
Up to 50% of course fee
-$600.00
Nett Fee
$696.00
Additional Support
SkillsFuture Credits eligible for Singapore citizens aged 25 & above
PSEA eligible for Singapore citizens aged below 30
NTUC UTAP members have up to 50% auto reimbursement on out-of-pocket cost
Subjected to individual's eligibility and availability of SkillsFuture Credit.
Nett Fee are inclusive of GST charged based on the full course fees.
Run Successful Google Search Engine Marketing (PPC and Display Ads)
WSQ 2.5 Days Course
Course
Outline
Course Ref. No.: TGS-2021005548  /  Mode of Training: Classroom
Learn about the various types of Google Ads to find out what works best for your business. 

Explore free third party tools to research your competitors and latest trends in the search landscape for various industries. 

Get hands-on-experience setting up a Google Ads campaign. Includes defining goals and budget, conducting keyword research, defining account structure, audience targeting, setting keyword bids, writing ad copies and more. 

Learn how to measure and optimise ad campaign performance to maximise results and get the most out of your ad budget. 

Learn practical skills that can be applied to your business immediately — from industry professionals with on-the-ground job experience.
Skills Acquired
Effective Paid Advertising Strategies: Create & implement successful paid advertising campaigns

Audience Targeting

: Identify target audiences accurately 

Ad Copywriting

: Craft compelling & persuasive ad copies 

Landing Page Optimisation

: Utilise techniques to optimise landing pages for better user experience & increased conversion rates

Ad Performance Analysis

: Analyse & interpret advertising campaign data & metrics
Hands-on Learning Activities
Design & Set Up Google Search & Display Ads Campaign

: Set up effective Google Search & Display Ads campaigns through Google Ads

Create campaigns structure, ads formats, targeting options

Utilise Google Trends for Search Trend Analysis

: Explore Google Trends to analyse search trends & understand user behaviour 

Use of Google Keyword Planner

: Conduct keyword research & identify relevant keywords 

Set Up Conversion Tracking in Google Ads

: Set up conversion tracking in Google Ads to measure the effectiveness of campaigns
Platforms & Tools Introduced
Google Ads, Google Keyword Planner, Google Trends
Competency Assessment
Written & Practical

Plan, create, & execute Google Search & Display Ads campaigns
Skill Competency Certification
Receive a Certificate of Completion from FirstCom Academy and a WSQ Statement of Attainment to show that you have successfully acquired the skill set upon course completion!
SEE WSQ CERTIFICATE SAMPLE
3 Reasons Why We Can Ensure Maximum Skills Transfer Within 24 Hours of Training
Learn from and interact with certified trainers with years of proven training and industry experience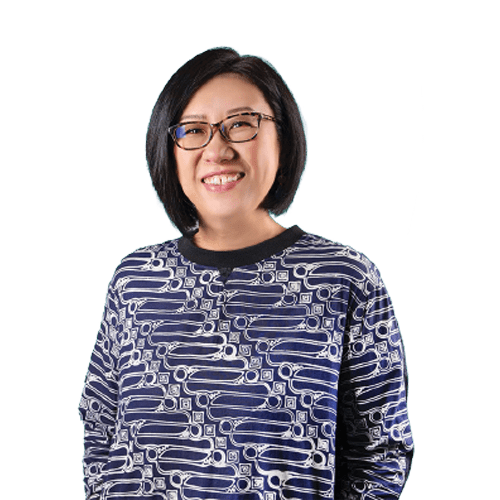 Vanessa Chan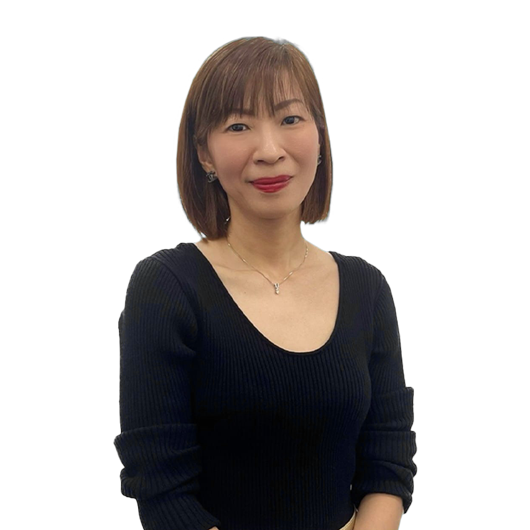 Alena Chan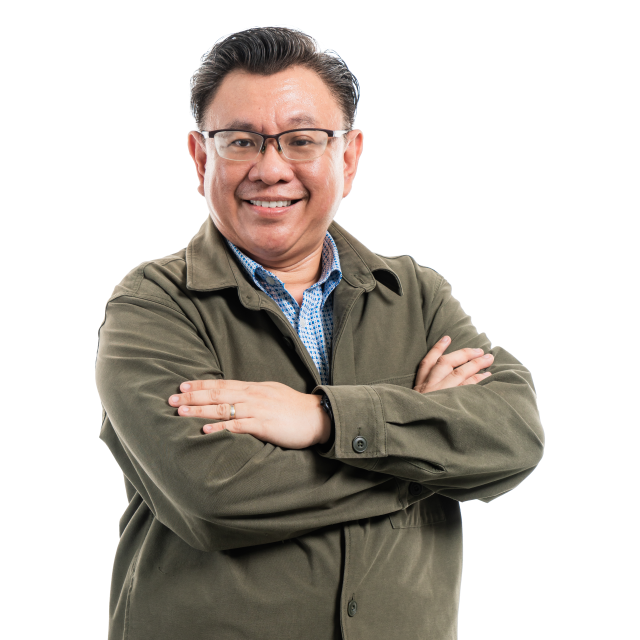 Eugene Tan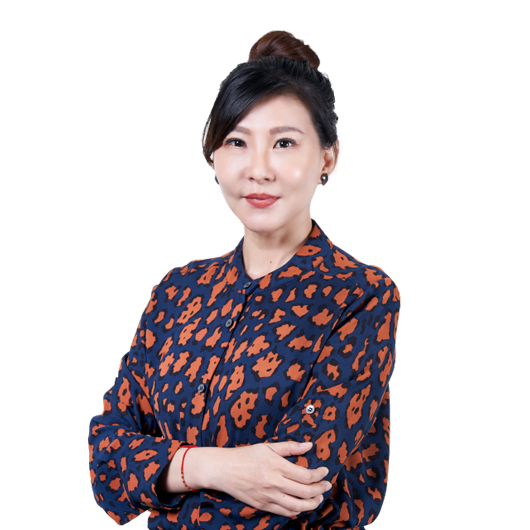 Irene Moon Santoso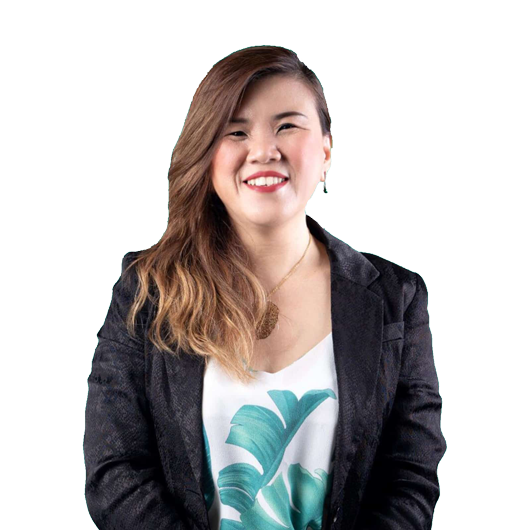 Linda Hui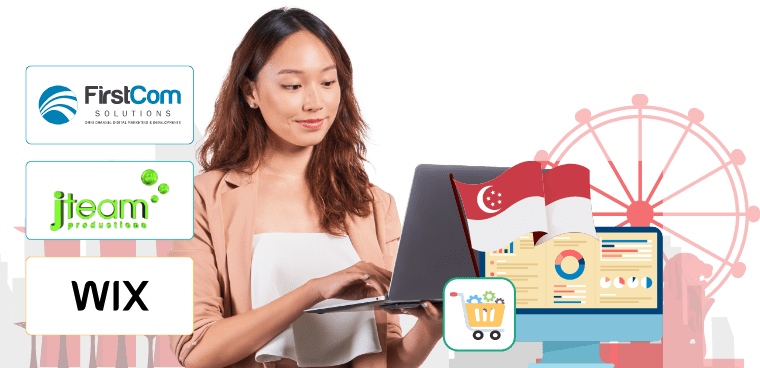 Localised syllabus and case studies co-curated with proven subject matter experts
FirstCom Academy partners up with many proven industry experts to develop short and effective courses built upon the Singapore's landscape, allowing learners to learn based on familiar local context.
Unleash Your Potential with In-Person Training at Our Centers of Excellence
Elevate your skills through interactive learning experiences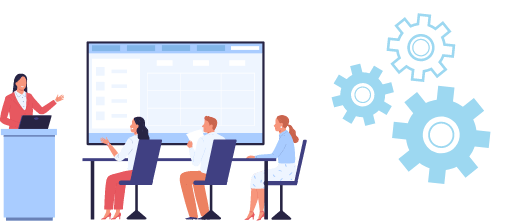 Lifelong Learning Insitute (LLI) Training Center

11 Eunos Rd 8, #08-04, Lifelong Learning Institute Singapore 408601
Our training center at Lifelong Learning Insitute (LLI) makes use of the building's state-of-the-art facilities and modern amenities to create a conducive environment for learning. As you step into our thematic classrooms centered around aspirational travel locations, you'll be inspired to grow and empowered to succeed.
Conveniently located just a short sheltered walk away from Paya Lebar MRT Station, accessing the LLI Training Center is effortless for commuters. For those driving, the institute is easily reachable via PIE and ECP, with ample parking available.
Woods Square Training Center

6 Woodlands Square, #07-01 Woods Square Tower 2, Singapore 737737
Strategically located at Woods Square, our Woodlands Training Center is minutes' walk away from Woodlands, Woodlands North and Woodlands South MRT stations, as well as Woodlands bus interchange.
It is also easily accessible by the SLE, BKE and upcoming NSE. Food choices are plenty at Wood Square too!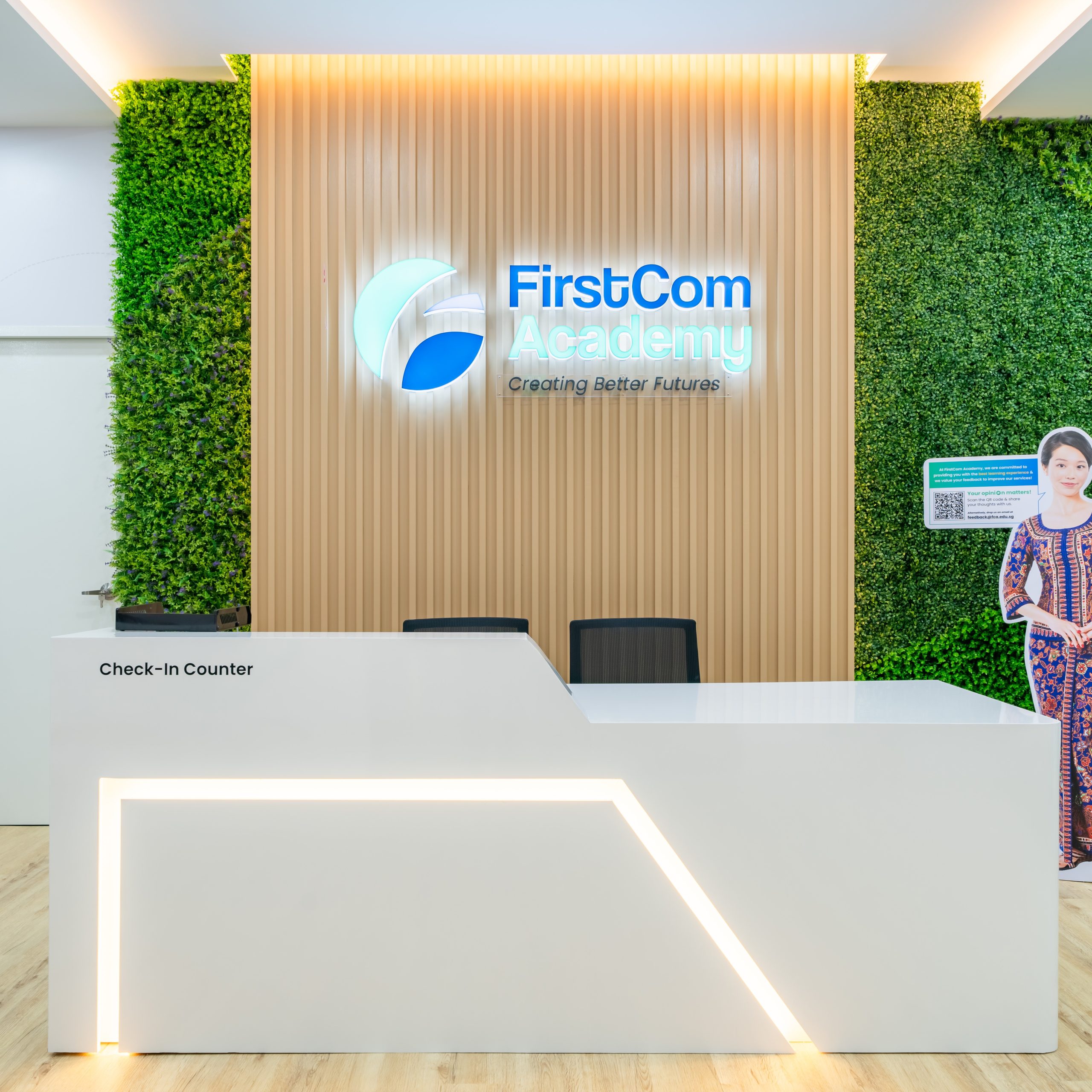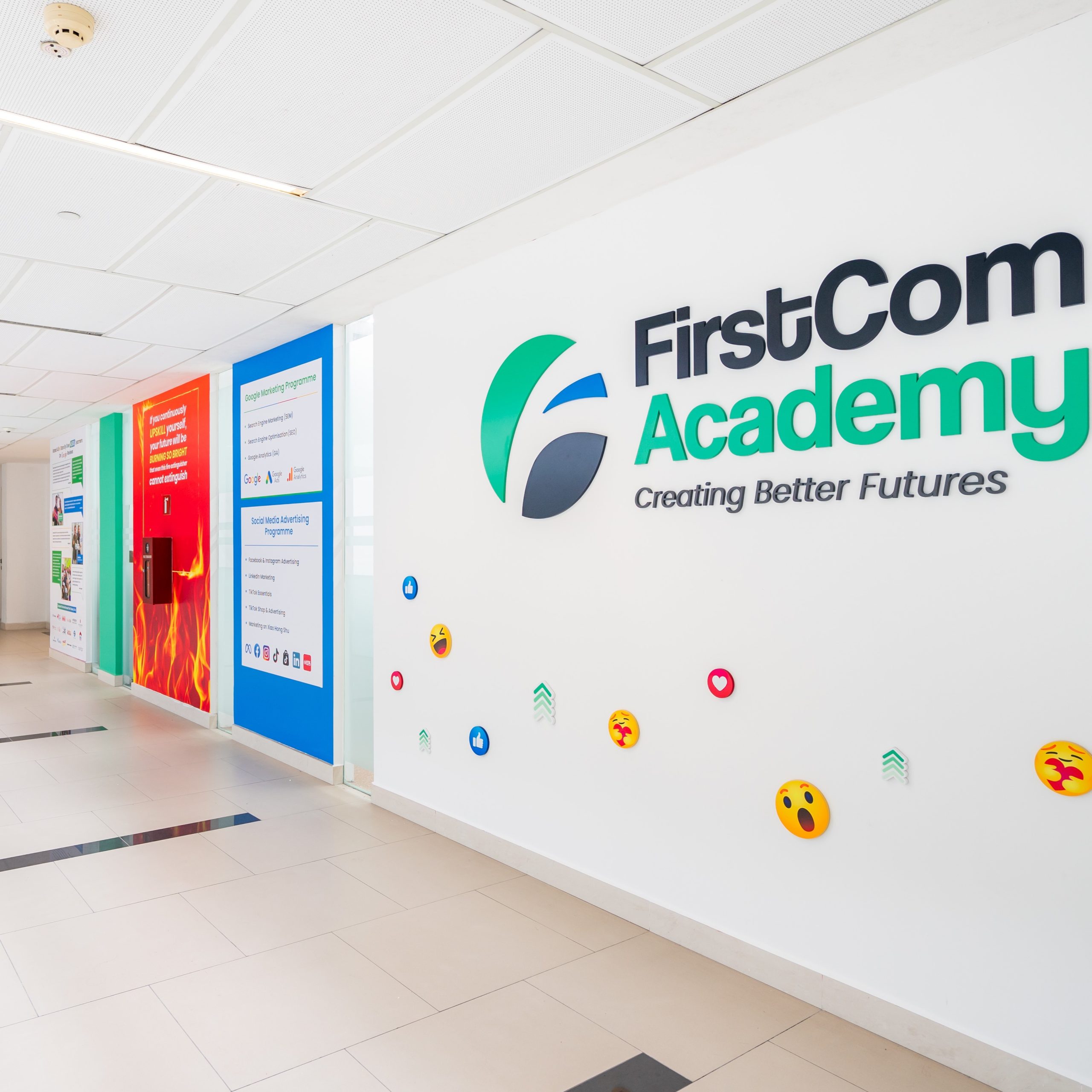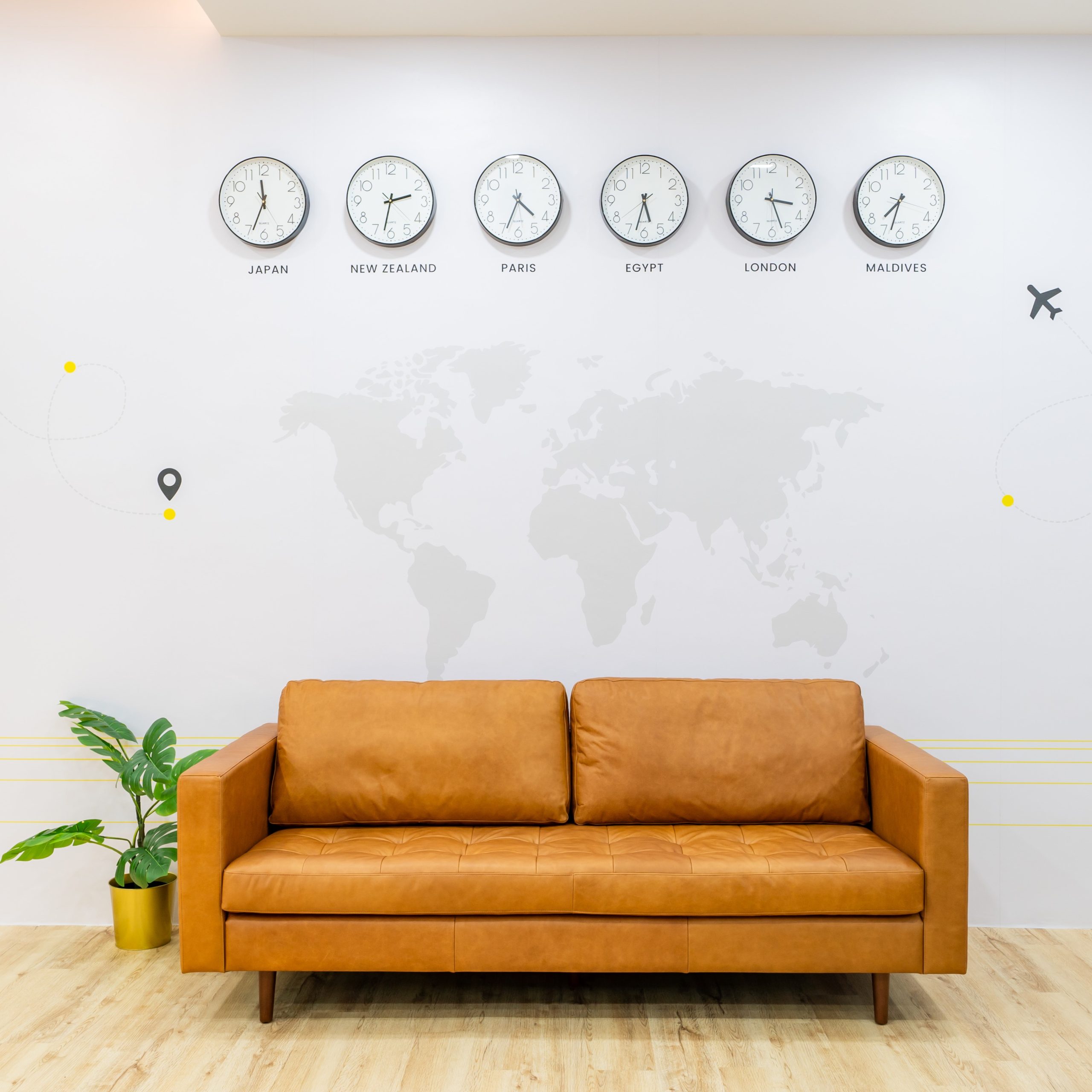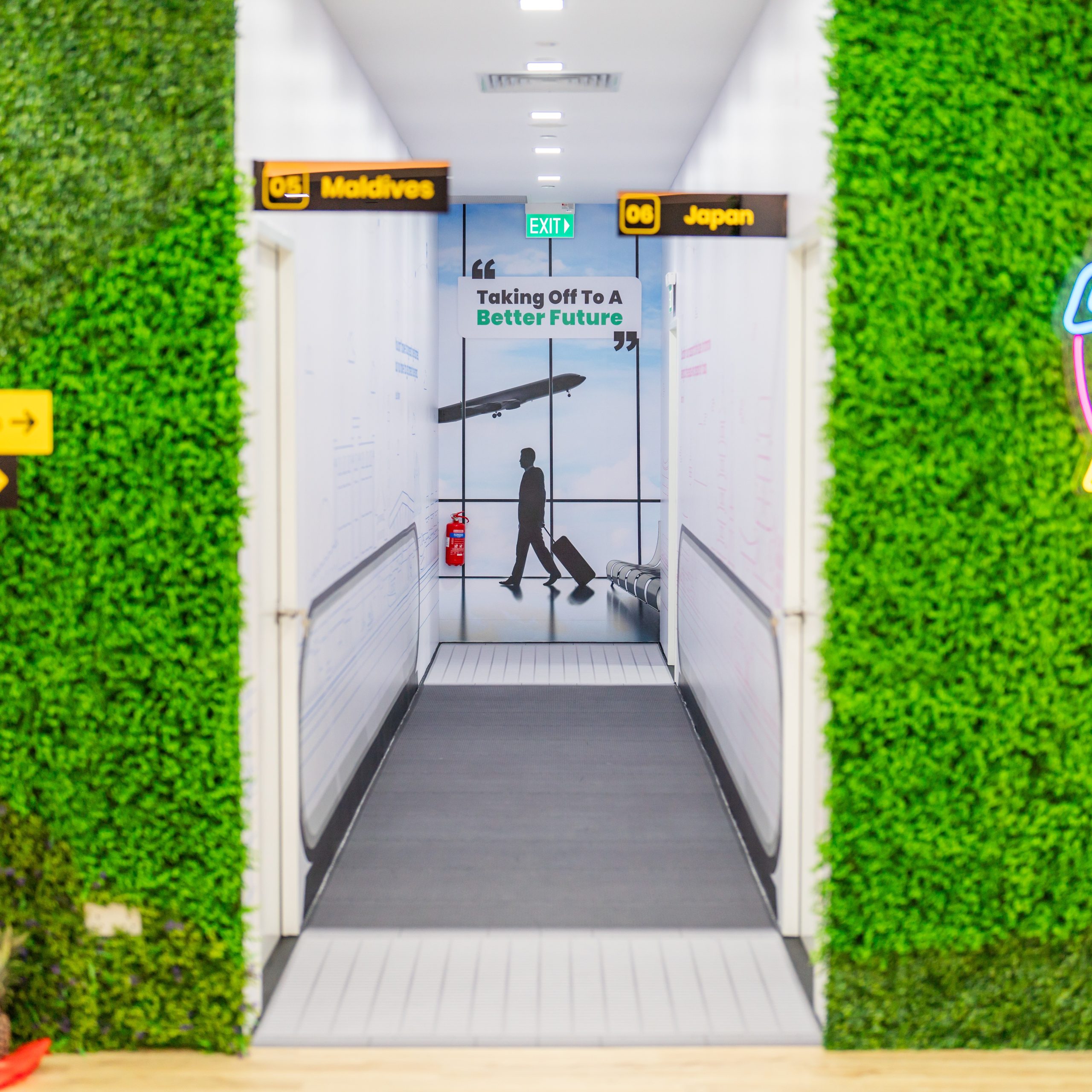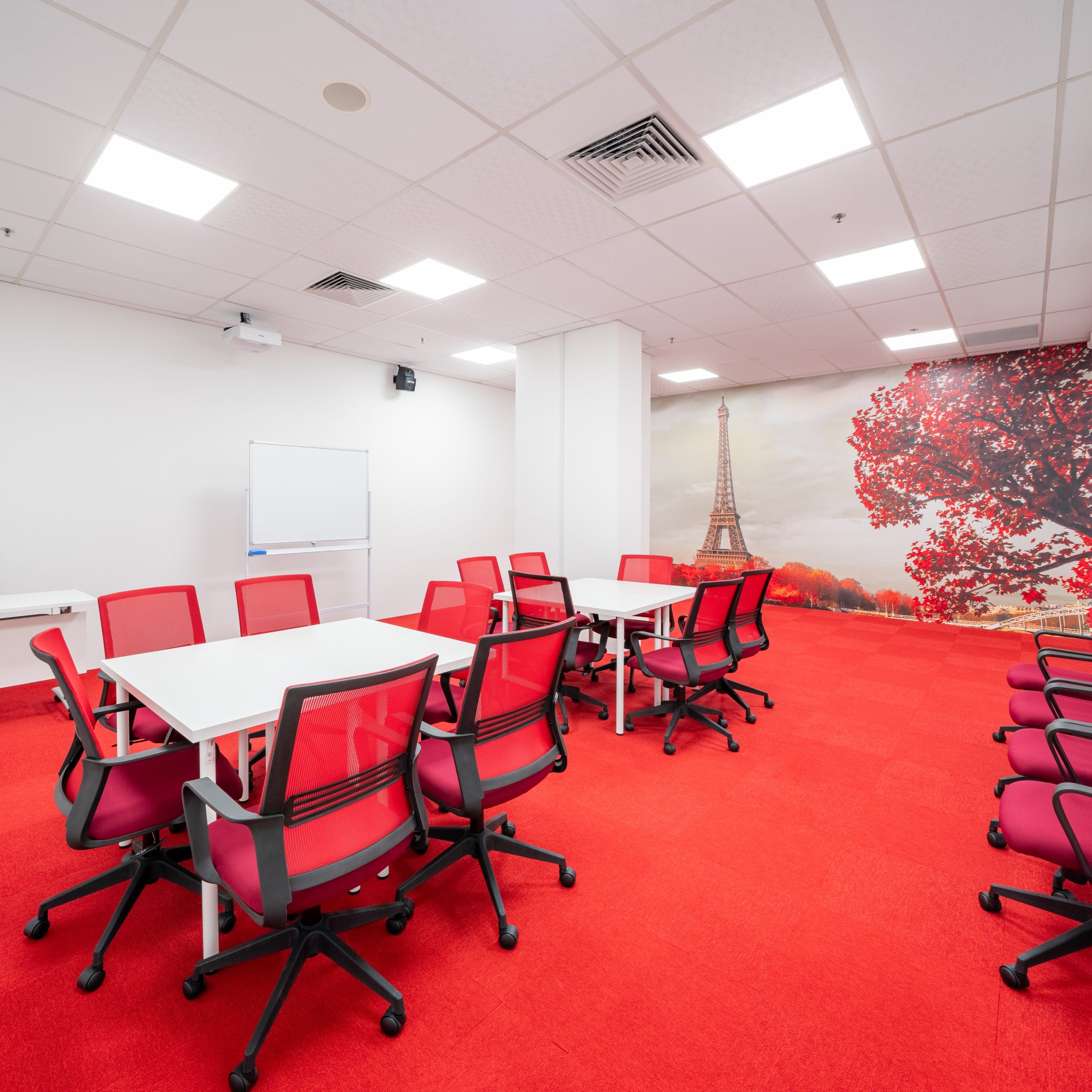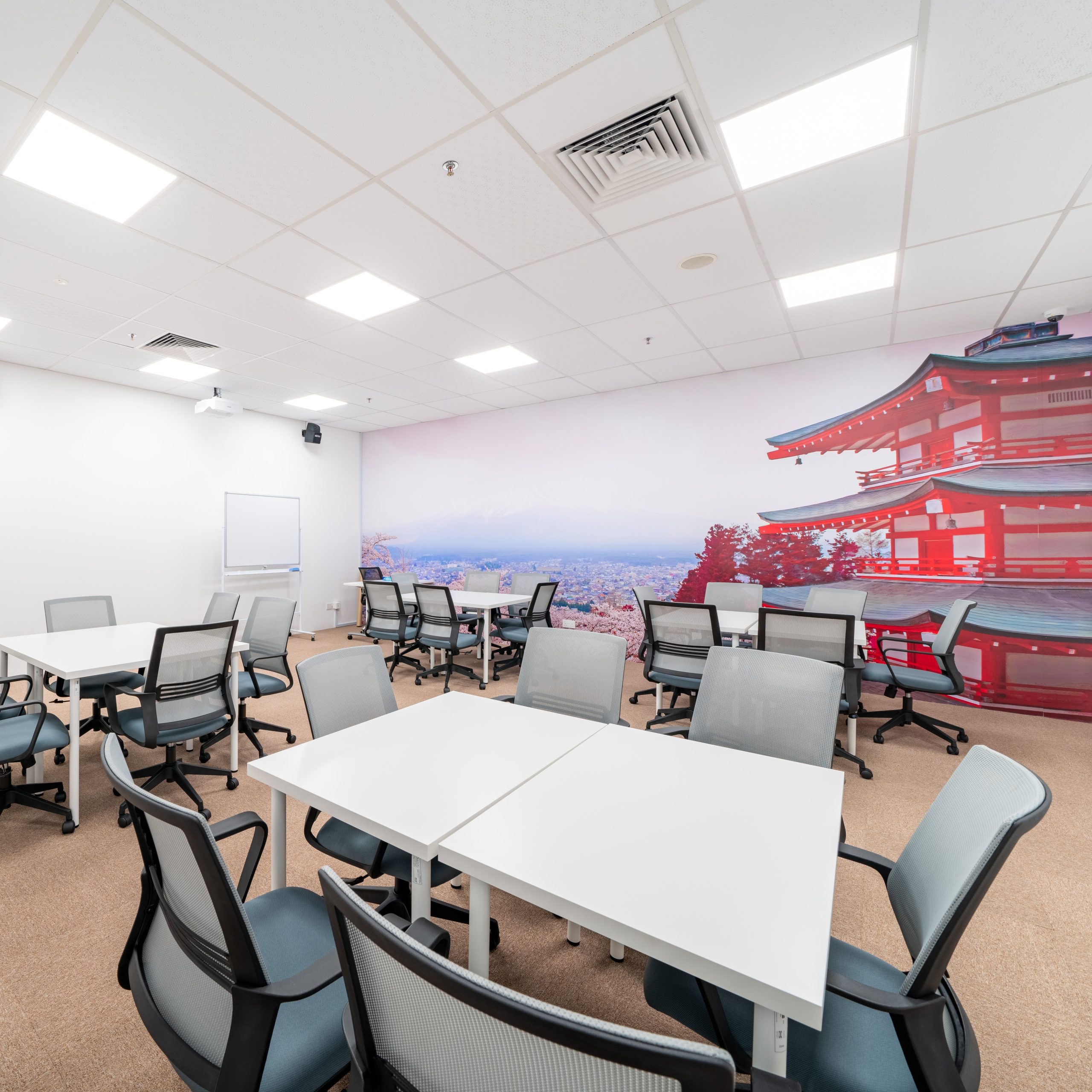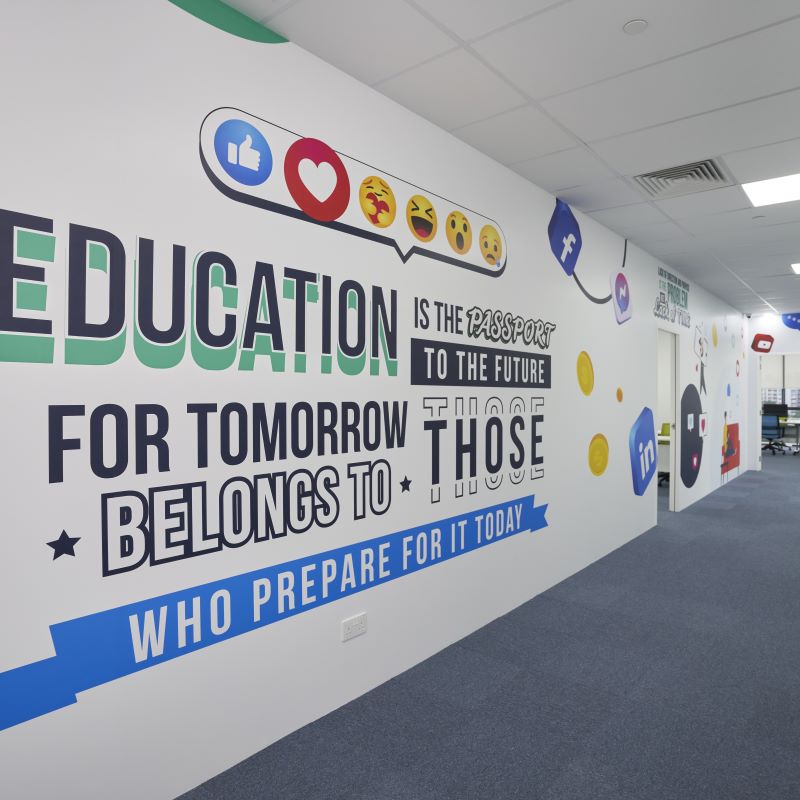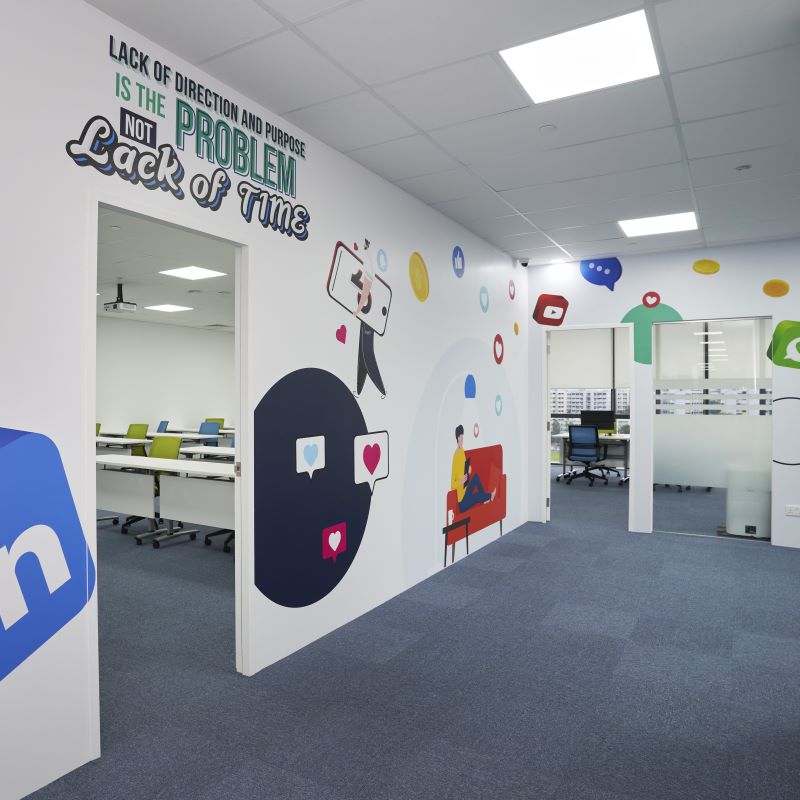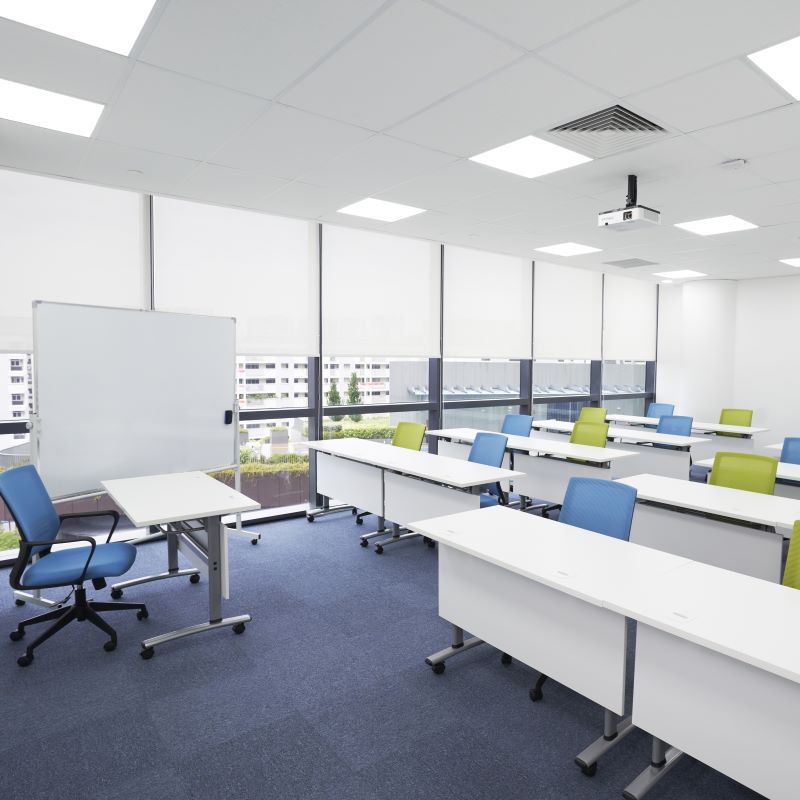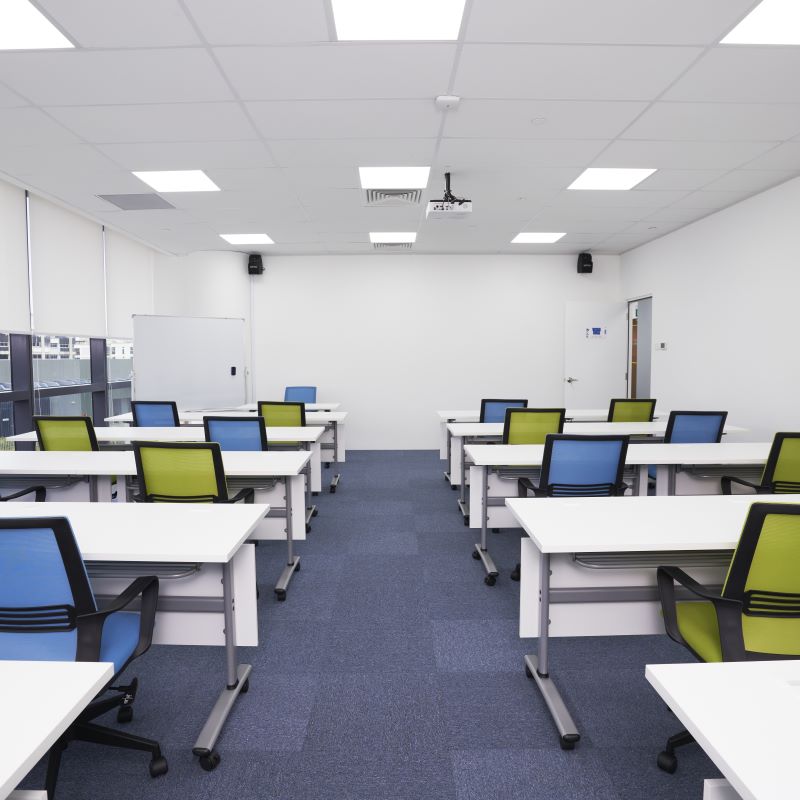 Get Started Now
Don't lose your competitive edge!
Sign up for this 2.5 Days google digital marketing course and start selling to 2 million potential customers!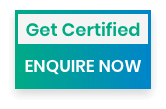 ENQUIRE