We are thrilled to be a part of the meaningful Raikan Ilmu Festival taking place today at One Punggol! This vibrant gathering of knowledge seekers is an absolute delight, and we are honoured by the presence of the esteemed President Halimah Yacob. As we set up our booth amidst this incredible festival, we can feel the excitement and joy of celebrating the power of education, exploration and growth.
The Raikan Ilmu Learning Festival brings together organisations and individuals passionate about cultivating lifelong learning. We have had insightful conversations on topics ranging from digital skills development to employability tips. Festival-goers have been eager to learn about our suite of courses aimed at upskilling working professionals and jobseekers.
Share in the Joy of Learning
The festival not only showcases the latest developments in training and education, but also creates a space for the community to come together. Participants range from students to retirees, demonstrating that the desire to learn transcends age.
We are truly amazed by the incredible diversity of the attendees. People from all walks of life are engaging with various exhibitors, eagerly absorbing new information and forming meaningful connections.
Firstcom Academy is proud to facilitate these fruitful interactions. Our goal is to empower individuals to reach their full potential by equipping them with crucial skills.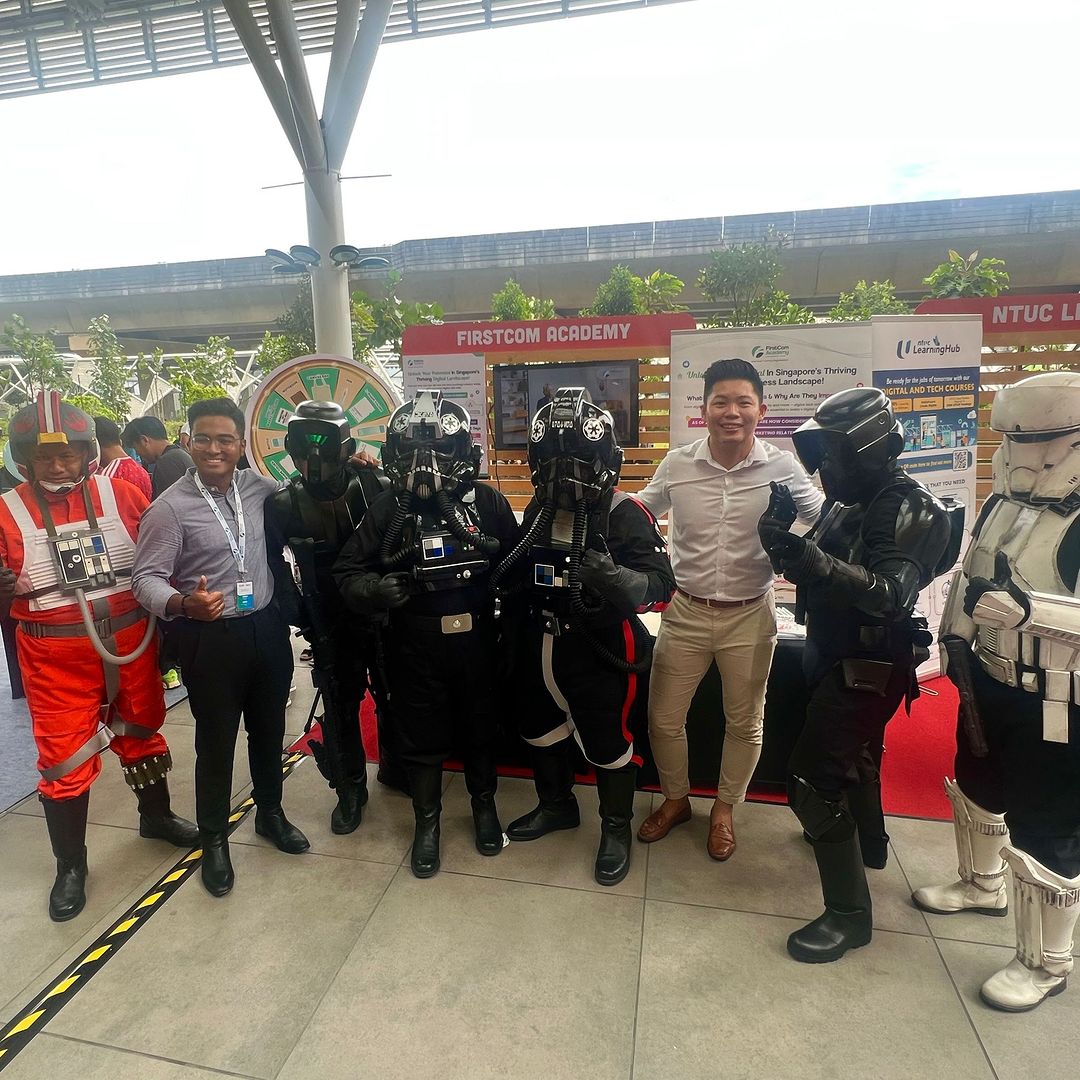 Preview of Our Courses
Visitors to our booth have been especially keen to learn more about our digital skills courses aimed at improving employability. We highlighted a selection of modules covering areas like social media marketing, Google advertising and Search Engine Optimisation. The ability to leverage digital channels is becoming increasingly vital for career success in today's landscape.
Also, many were drawn to our soft skills courses designed to cultivate qualities such as communication, management and critical thinking. These competencies enable professionals to thrive in modern work environments. We emphasised how our blended training methodology reinforces both technical and interpersonal abilities.
Discussion Highlights
Some of the most popular discussion topics at our booth so far have included:
Key social media platforms and how to utilise them for business objectives
Crafting targeted Google Ads campaigns to boost visibility
Applying data and analytics to sharpen marketing strategies
Building resilience, adaptability and other career-enabling soft skills
Bridging skills gaps to open up new professional opportunities
Festival attendees have appreciated that our courses aim to deliver immediately applicable concepts to drive career advancement. We strive to provide training that meets real-world market demands.
View this post on Instagram
The Adventure Continues
As the Raikan Ilmu Festival continues into the afternoon, we look forward to more edifying exchanges. There is still so much knowledge left to uncover across the venue. We have found every interaction thus far rewarding in some way.
The event has certainly lived up to its name as a vibrant celebration of lifelong learning. Being part of this community has been incredibly fulfilling. We are excited to join our attendees at the next festival session on July 21, 2023 from 10am to 8pm at IMM & Kampung Admiralty. Let's continue to explore the power of education together!
In the meantime, we welcome everyone to drop by our next event, the Firstcom Academy Digital Skills and Employability Fair on July 8th at Wisma Geylang Serai. Join us for an enriching experience focused on empowering career success through upskilling.
For those interested to find out more about our courses, do reach out to us at learn@fca.edu.sg. We look forward to helping you enhance your skills and employability.
Onwards and upwards on this incredible journey of growth!