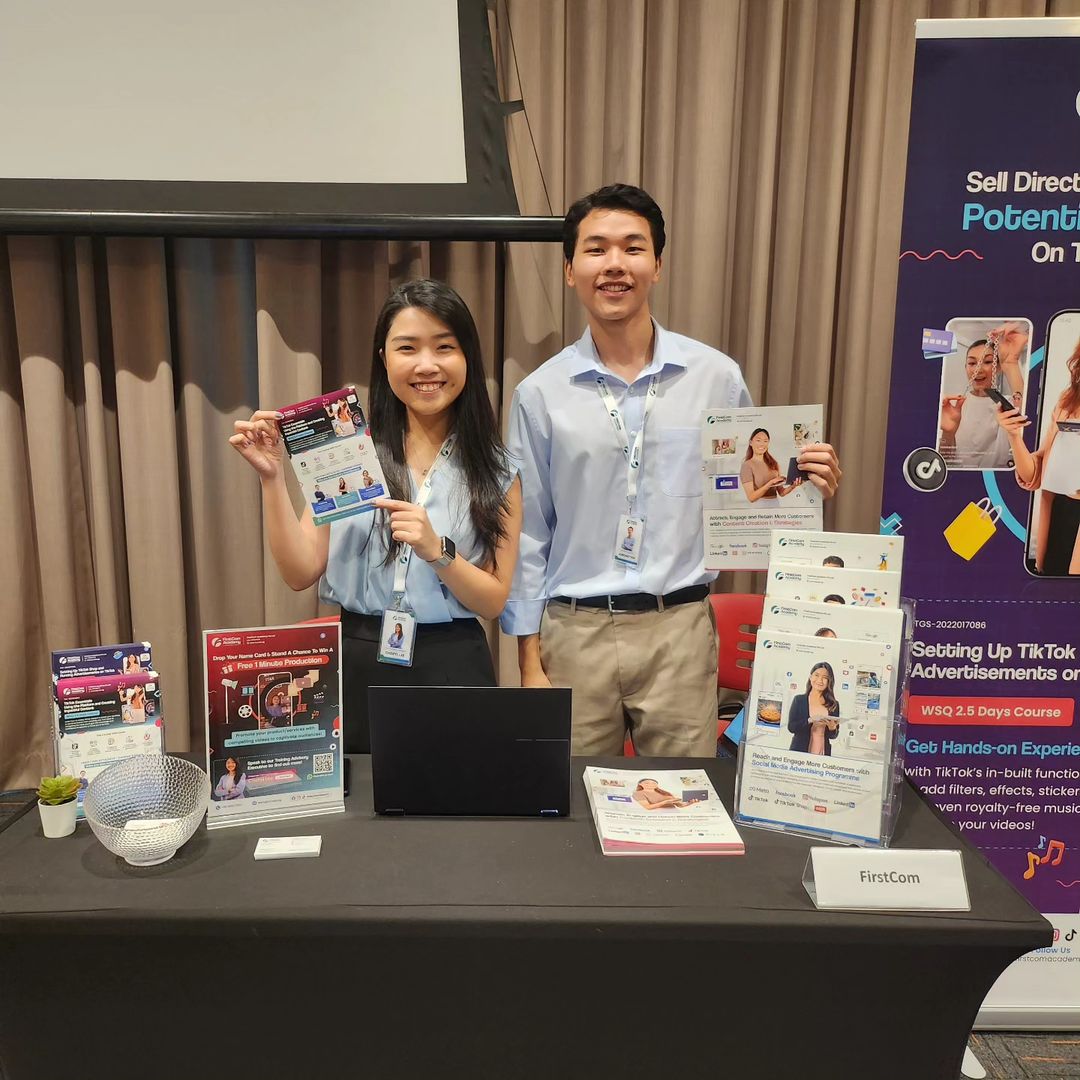 As the only training provider at the conference hosted by TikTok Singapore, we shared some of the TikTok techniques with passionate entrepreneurs who are interested in capitalising on TikTok's large user base to earn passive income.
With over 1 billion monthly active users, TikTok has exploded in popularity in recent years. But it's not just for teens to share funny videos or dance trends. TikTok is evolving into a powerful platform for businesses to reach new audiences and drive sales.
In fact, research shows TikTok overtook Facebook and Instagram as the most downloaded apps globally. The addictively scrollable For You page provides endless entertaining and informative short-form videos.
Source: Cbsnews 
Read on to find out how you can capitalise the marketing magic of TikTok for your business.
Welcome to the world of "shoppertainment"
Shoppertainment refers to shopping-focused entertainment content that engages audiences while promoting products and services. TikTok is the ideal platform for shoppertainment through features like TikTok Shop and in-feed commerce.
E-commerce businesses of any size can use shoppertainment strategies to boost brand engagement, awareness, and sales. To grow your customer base, it's essential to leverage TikTok. However, figuring out how to convert entertainment into revenue can be challenging for TikTok newcomers.
Fortunately, our 2.5-day hands-on TikTok courses at FirstCom Academy offer practical training on everything from TikTok essentials to setting up a TikTok shop. We provide the tools you need to master TikTok shoppertainment.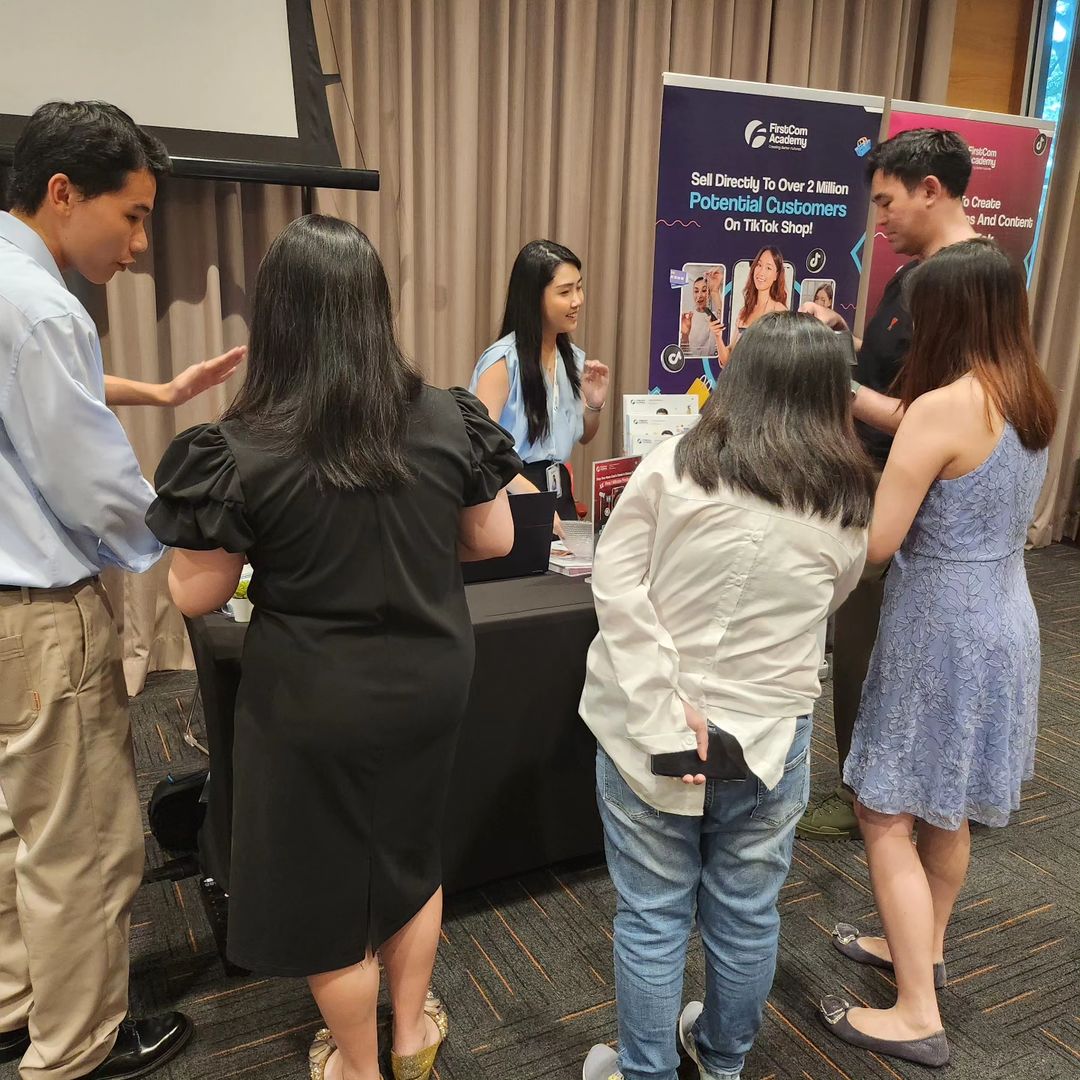 3 Must-Use TikTok Shopping Tools for E-commerce
TikTok has introduced shopping tools tailored for e-commerce brands to organize and showcase products. These tools open new opportunities to engage your target audience. Here are 3 game-changing TikTok commerce features:
Video Shopping Ads are shoppable videos that take users seamlessly from the For You page to checkout.
Brands stream engaging video content while displaying products available for purchase. Viewers can instantly shop without leaving the stream.
Adding your products to TikTok's catalog will allow you to create Video Shopping Ads (Catalogs) that feature relevant products for your target audience and display current product information, like availability, pricing, and more.
Crafting Captivating Shoppertainment Content
We also shared a few tips with these passionate entrepreneurs on ways they can create high-converting shoppertainment content, such as:
Produce fun, short videos showcasing products naturally.
Motivate your audience to use your products/services daily.
Add captions, overlays, and links for easy buying.
Collaborate with influencers to expand your reach.
Go live or use Q&As to engage followers.
Analyse data to refine your conversion funnel.
The idea is to create authentic, value-driven content that entertains first before seamlessly transitioning audiences into shoppers.
Promote Brand Awareness
One of the simplest ways to leverage TikTok is by creating fun, authentic branded content to raise awareness for your e-commerce store. Get your brand name and products in front of new audiences that are deeply engaged on the app.
TikTok's Duets feature also allows you to collaborate with influencers and creators to expand your reach. Plus, the use of viral audio, trending hashtags, and challenges presents the ideal formula for creating engaging videos.
Take Red Bull, for example. They fuel exhilarating sports content with high-energy music and quick cuts. This matches the pace of TikTok while highlighting their brand personality – and they've built up over 10 million followers in the process.
Source: https://www.tiktok.com/@redbull/video/7271307773114158368
Drive Traffic to your Website
TikTok isn't just a standalone application. It also offers the potential to direct viewers to your website or online store via well-planned calls-to-action within TikTok posts.
Add eye-catching text prompts, links in bios, or shoppable product tags that make it seamless for users to take the next step in their customer journey.
Swedish fashion retailer H&M effectively leverages TikTok to highlight their latest A/W 2023 clothing while prompting viewers that the clothing is launching on September 14. This simple tactic not only draws the attention of the viewers to the upcoming launch but also creates a sense of anticipation and excitement among them.
Boost Sales with TikTok Shop
For retailers, TikTok Shop is a game-changer. This integrated e-commerce experience allows you to tag products directly in TikTok posts for a simplified buying process.
Users can click on product links you tag to view a product page with pricing, imagery, and detailed descriptions – without ever leaving the TikTok app. From makeup to sportswear, TikTok Shop unlocks a new sales channel.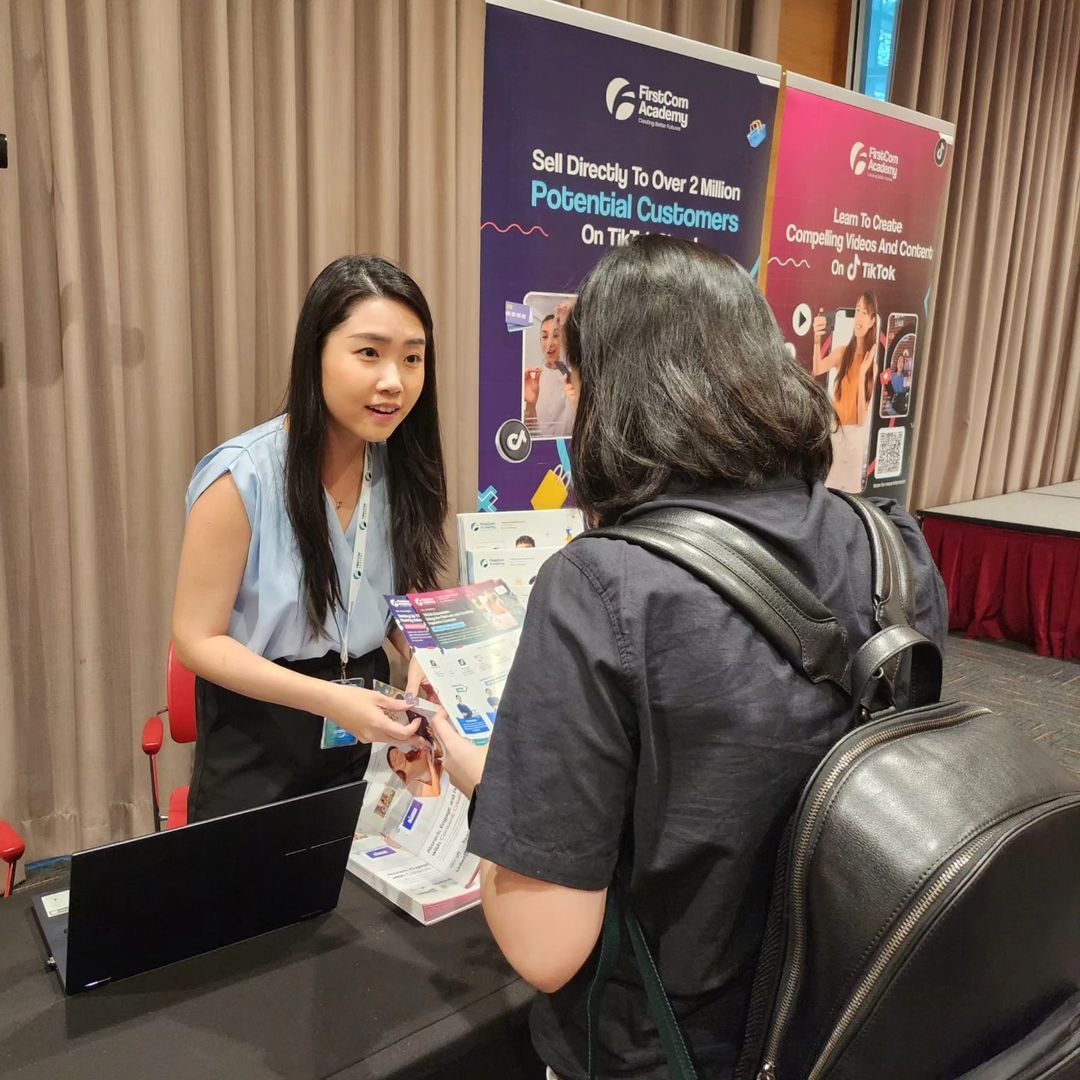 Run Targeted Advertising
For businesses that are ready to spend ad dollars, TikTok ads present a powerful way to find and engage their ideal audience. You can target users based on demographics, interests, behaviors, and more.
You may also optimize your ads for awareness, consideration, or conversion based on the campaign goals. Plenty of ad formats are available too, like TopView long-form video ads or brand takeovers that display your business front and center when the app is launched.
The Ultimate Shoppertainment Combination
While TikTok does offer the necessary tools, the key to success lies in effectively combining shopping + entertainment in a strategic approach.
Some best practices include:
Identify your goal – awareness, consideration, or sales?
Get creative with fun, authentic video concepts
Make buying easy through clear links and calls-to-action
View this post on Instagram
It's Time to Blend Shopping and Entertainment on TikTok
TikTok has rapidly evolved into far more than a passing sensation on social media. It provides real opportunities for businesses to engage audiences and generate passive income in new ways. Through strategic shoppertainment tactics, you can organically showcase your brand personality while leading users down the sales funnel.
Don't let your business miss out on connecting with TikTok's massive user base. Take the time to get creative with authentic, entertaining concepts that add value for your audience. And take advantage of built-in commerce capabilities to convert viewership into sales.
With the right combination of fun and function, TikTok's marketing magic can work for any brand. Become an early adopter on this fast-rising platform. Let TikTok's immersive environment and tools empower your business growth. The possibilities are endless when you effectively blend shopping and entertainment.