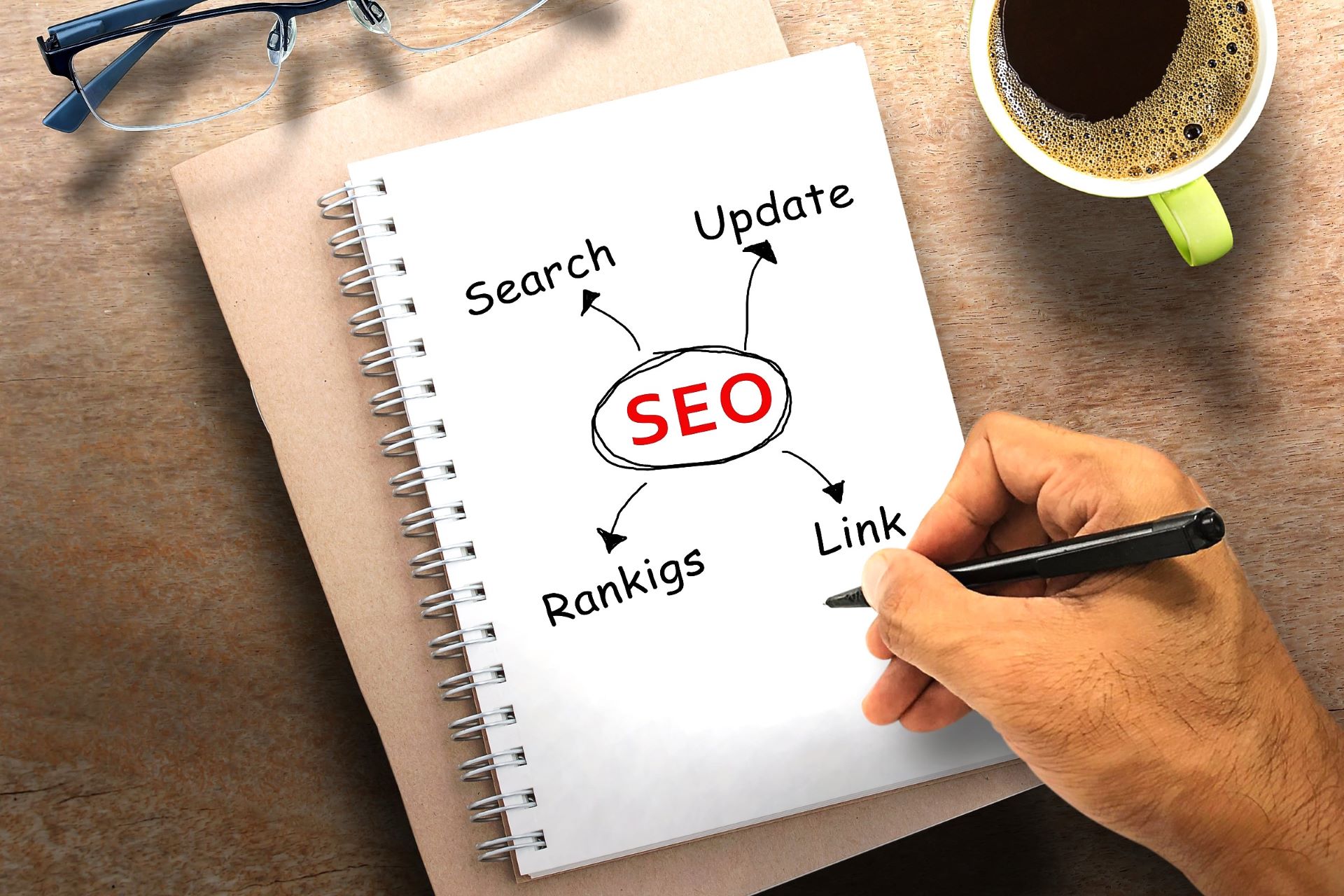 Search Engine Optimization (SEO) is a critical element of digital marketing. A key driver of organic traffic, strong SEO that puts a brand on top of Search Engine Results Pages (SERPs) results in a brand having greater credibility and increased customer trust which can bring about higher quality leads and more sales.
A study by Backlink.io found that the #1 result on Google gets 27.6% of all clicks, with clickthrough rates (CTR) dropping sharply on the 2nd page. With only 10 search results on the first page up for grabs, there is a high demand for SEO professionals who can get brands noticed. To demonstrate their proficiency in SEO techniques and strategies, many professionals choose to earn an SEO certification.
An SEO certification can be obtained from a variety of sources, including educational platforms, digital marketing agencies, and other SEO-related businesses. Employers look out for an SEO certification as proof that the individual they're hiring has the necessary skills and knowledge for the role. An SEO certification can also enhance your credibility and trustworthiness with clients.
In this article, we will discuss the various types of SEO certifications available, how to become a certified SEO professional, the benefits of becoming a certified SEO professional, and the job scope of an SEO professional.
Types of SEO Certification
If you wish to obtain an SEO certification, you might be wondering where to go to earn one. SEO certifications are widely available online and can be offered by educational platforms, digital marketing agencies and SEO-related businesses.
SEO Certification from Educational Platforms
Many educational platforms like Udemy or Coursera offer SEO certification programs that provide learners with essential knowledge and skills. These courses can be free or paid, catering to complete beginners to experienced professionals. One of the best educational platforms for SEO professionals is Google Digital Garage, where you can get legitimate and current information straight, as well as a credible SEO certification from the world's largest search engine.
Depending on how advanced the course is, an SEO certification from educational platforms will typically offer an overview of key SEO topics including keyword research, on-page optimisation, off-page optimisation and technical SEO. It can be a great way for learners to understand the SEO industry and the kind of work SEO professionals are expected to do.
Obtaining an SEO certification from an educational platform will demonstrate to employers that you have the fundamental knowledge and skills necessary to perform SEO tasks.
SEO Certification from Digital Marketing Agencies
Some digital marketing agencies offer SEO certification programs to employees or individuals who wish to gain expertise in SEO. These courses can be free or paid and typically focus on specific SEO tools, techniques and strategies the agency uses.
Some examples of digital marketing agencies that offer SEO certification include Reliablesoft and HubSpot.
Obtaining an SEO certification from a digital marketing agency can be useful if the agency is proven, reputable and well-known in the digital marketing industry. This way, the agency's name will add credibility and weight to your SEO certification. One of the benefits of obtaining an SEO certification from a digital marketing agency is the potential to learn proven strategies from real-world scenarios and get tips from experts who are successful at SEO.
SEO Certification from SEO-related Businesses
SEO-related businesses such as SEO or digital marketing software companies may also offer SEO certifications. These courses can be free or paid and typically focus on how to maximise the use of the SEO tool. This includes hands-on training and practical projects.
Some examples of commonly used SEO tools that offer SEO certifications include Yoast, SEMrush and Ahrefs.
Obtaining an SEO certification from an SEO software company can be a great way to demonstrate your competency in a particular SEO tool. This can be especially helpful to secure an interview or a job if the role you are hiring requires expertise in a particular SEO tool.
Benefits of Obtaining an SEO Certification
No matter if you're a beginner or an experienced SEO professional, there are many benefits to obtaining an SEO certification.
Demonstrate Your Expertise
Short of testing you, employers need a way to verify that you have the SEO skills you claim to possess. An SEO certification is proof of your skills and enhances your credibility in the eyes of clients and employers.
Stand Out in a Competitive Job Market
An SEO certification can help you stand out from other candidates who don't have a certification. In a comparison between two equal candidates, having the most relevant SEO certification can also mean the difference between an employer picking you or another for the role.
Better Job Opportunities and Salary
An SEO certification can potentially lead to better job opportunities and a higher salary. SEO professionals can improve a company's search rankings, increase website traffic and bring in more leads and sales. With the ability to impact a company's bottom line, this puts you in a position to negotiate better terms with your employment.
Keep Skills Up-to-date
SEO is a constantly evolving field, with new tools, algorithms, and best practices emerging all the time. Earning an SEO certification can help individuals stay up to date with the latest trends and techniques, and can ensure that their skills remain relevant in a rapidly changing industry.
How to Become a Certified SEO Professional
To become a certified SEO professional, you can choose to take one or multiple SEO certifications from educational platforms, digital marketing agencies or SEO-related businesses.
Not sure what type of SEO certification is right for you?
Start by identifying your goals. Do you want to work as an SEO consultant or an in-house SEO specialist? The former will require solid fundamentals as you work on SEO campaigns for different clients, while the latter might require specialised knowledge in a particular SEO tool. Identifying your end goal for SEO certification will help you choose the right program for your specific needs.
Once you've chosen a certification, it's time to start studying and prepare. This may involve taking courses, attending webinars or workshops, and reading industry publications. You may also want to try conducting SEO campaigns for your own website so you can practise techniques and get hands-on experience with SEO tools.
After you've completed your coursework and feel confident in your abilities, it's time to take the certification exam. The exam format and requirements will vary depending on the program, but most exams are timed and require you to answer questions covering a range of SEO topics, from keyword research to technical SEO.
Once you've passed the exam, you'll become a certified SEO professional! Time to display it proudly and start applying for roles.
What Does a Certified SEO Professional Do?
As a certified SEO professional, you'll be responsible for helping businesses improve their online visibility and drive more traffic to their websites. Some of the key tasks that a certified SEO professional may be expected to perform include:
Keyword Research
Keyword research is necessary to identify the most relevant and high-traffic keywords for a business to rank for.
Optimise Website Content
SEO professionals are responsible for optimising website content to ensure that it is relevant, high-quality and contains relevant keywords. This includes optimising meta tags, headings, body content as well as images or videos.
Technical SEO
Certified SEO professionals will be required to perform technical SEO tasks such as optimising the website to ensure fast page loading, mobile-friendliness and a crawl-friendly site architecture.
Build Links
SEO professionals will build high-quality links to a website to improve its authority and visibility in search engine result pages.
Monitor Analytics
Certified SEO professionals monitor website analytics and produce reports to track traffic, engagement, conversion rates and identify opportunities for optimisation and improvement.
Besides carrying out these tasks, certified SEO professionals may find themselves working in an agency, in-house for a business or as a freelancer. Each of these roles has its own unique set of day-to-day tasks and responsibilities.
SEO Agency
An SEO agency is a business that provides SEO services to other businesses. SEO professionals in an agency environment work with multiple clients and will be responsible for managing and optimising their websites. Besides performing typical SEO tasks, they will be required to communicate with clients, provide regular reports on their websites and make recommendations for improvements.
In-house
An in-house SEO professional works for a single business and is responsible for managing and optimising their website. They will have a deep understanding of the business products or services, industry and target audience. Using this knowledge, the in-house SEO professional will develop and execute a strategy tailored to business goals, such as driving more traffic, leads and sales to the website. The in-house SEO professional will also work closely with other departments such as marketing and sales to align their SEO efforts.
Freelancer
A freelance SEO professional works independently and typically take on multiple clients at once. They will perform many of the same tasks as an agency or in-house SEO professional, but will also be responsible for managing their own business, including marketing, client acquisition, and invoicing. Freelancers have the flexibility to work with a wide range of clients and can tailor their services to the specific needs of each client.
Want to Become a Certified SEO Professional?
Regardless of whether they work in an agency, in-house or as a freelancer, all certified SEO professionals will be responsible for optimising websites, building links, monitoring analytics, and staying up to date with the latest SEO trends and best practices.
SEO professionals work in a fast-paced and exciting field and their work can have a significant impact on a brand. If you like the idea of managing a website, growing traffic and being responsible for improving brand credibility, then perhaps the role of an SEO professional is for you!
Not sure where to start? Check out our list of Best Free and Paid SEO Training Certification Courses to earn your SEO certification and kickstart your journey to becoming a certified SEO professional.
Read also: 10 Useful Search Engine Optimisation (SEO) Learning Resources