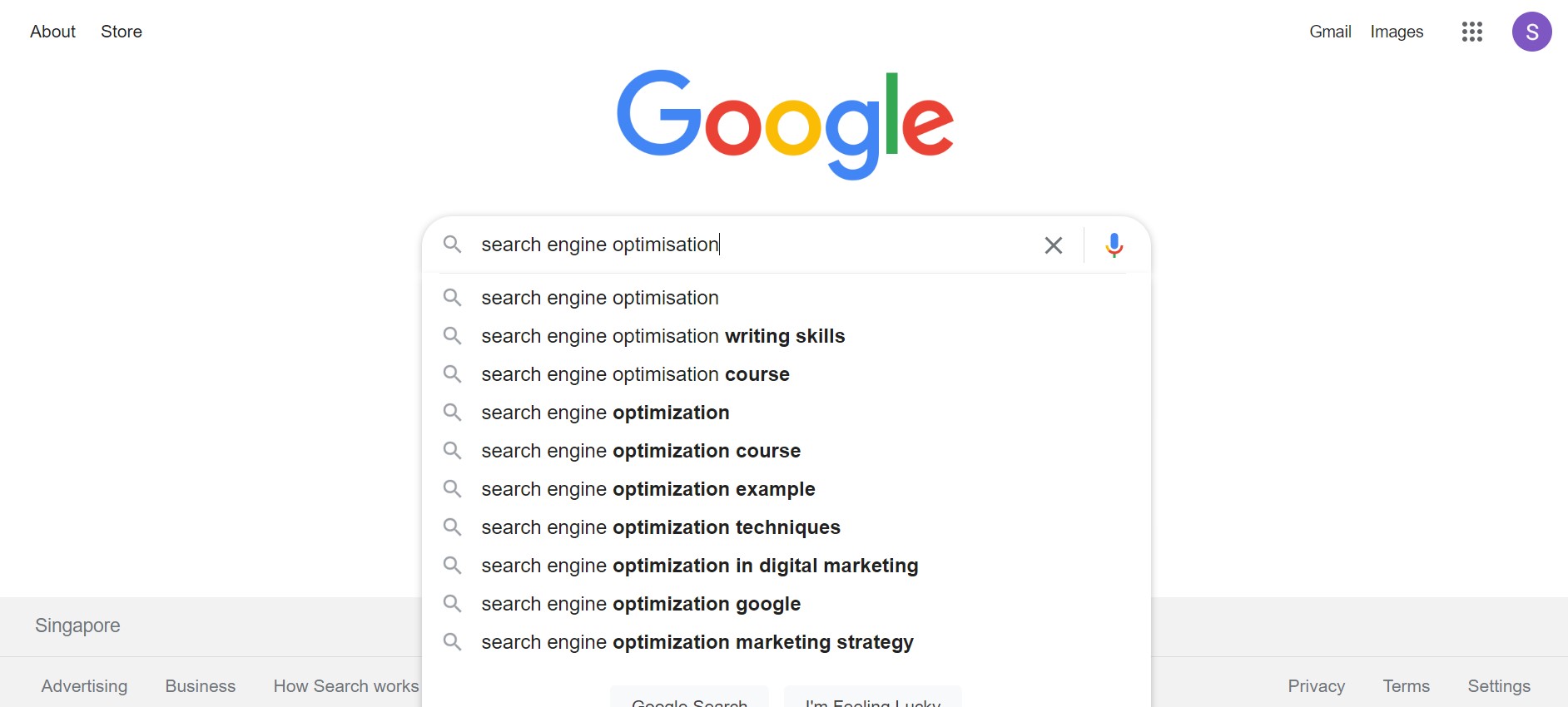 Search Engine Optimisation (SEO) is the process of improving your website to increase its visibility on search engines. In this article, we'll cover 10 of the best SEO learning resources you can use to improve your website's organic ranking on search engines.
Think about the last time you wanted to find an answer to a question, what did you do? You searched for it, right? The results you see are there because of the website's SEO. Search engines use bots called "crawlers" to determine if a website's information is relevant to a user's search terms. SEO practices ensure your website is reader-friendly and crawler-friendly so it appears as one of the top results on search engines.
SEO is great for more budget-conscious businesses as it is free. It also enables small players to hang with the big boys since you can't pay search engines to improve your organic ranking.
The catch? SEO takes time. It is a continuous process and you won't see results overnight. In fact, the best SEO specialists are constantly learning to stay up-to-date with SEO resources and SEO tools as search engine algorithms get updated.
The sooner you start practicing SEO the better. Here are 10 of the most widely-recommended free SEO learning resources for you to get started.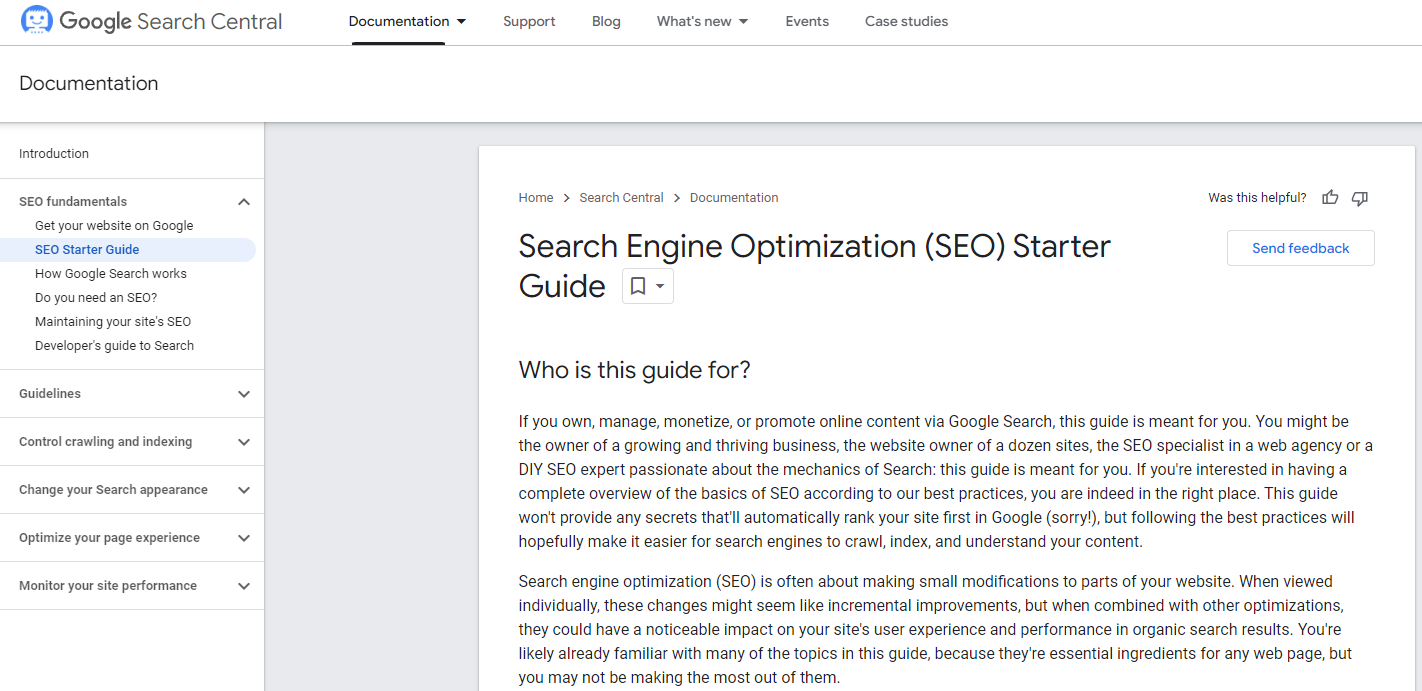 #1 Google's SEO Starter Guide
Who better to teach you about SEO than the world's most-used search engine? If the search engine you're trying to rank for puts out an SEO resource on how to start appearing on search results pages, you'd best be listening and hanging on to their every word.
Check out Google's SEO Starter Guide for in-depth guidelines on how to appear on Google search results and improve your overall ranking.
#2 Moz Beginner's Guide to SEO
Moz creates one of the most popular all-in-one SEO tools used by marketers all over the world. The Moz blog is also where industry experts and beginners alike go to get advice, research, how-tos and insights in one place. Put simply, these guys know what they're talking about.
This makes the Moz Beginner's Guide to SEO one of the most comprehensive SEO learning resources and a must-read for anyone starting out.
#3 LearningSEO's Roadmap
LearningSEO's roadmap provides you with a structured way to learn SEO by aggregating the wealth of free SEO learning resources available online. From basic fundamentals to execution and fields to deepen your knowledge — it is an excellent resource for SEO beginners who prefer a structured step-by-step plan instead of navigating through an ocean of information.
#4 QuickSprout's SEO Content
QuickSprout is an online resource dedicated to helping business owners and entrepreneurs start, run and grow an online business. Their blog is a treasure trove of SEO information and other SEO-related digital marketing content.
Handily, they've compiled all of their SEO content onto a single page you can easily read. As far as SEO resources go, QuickSprout's SEO resources page is one of the most comprehensive out there.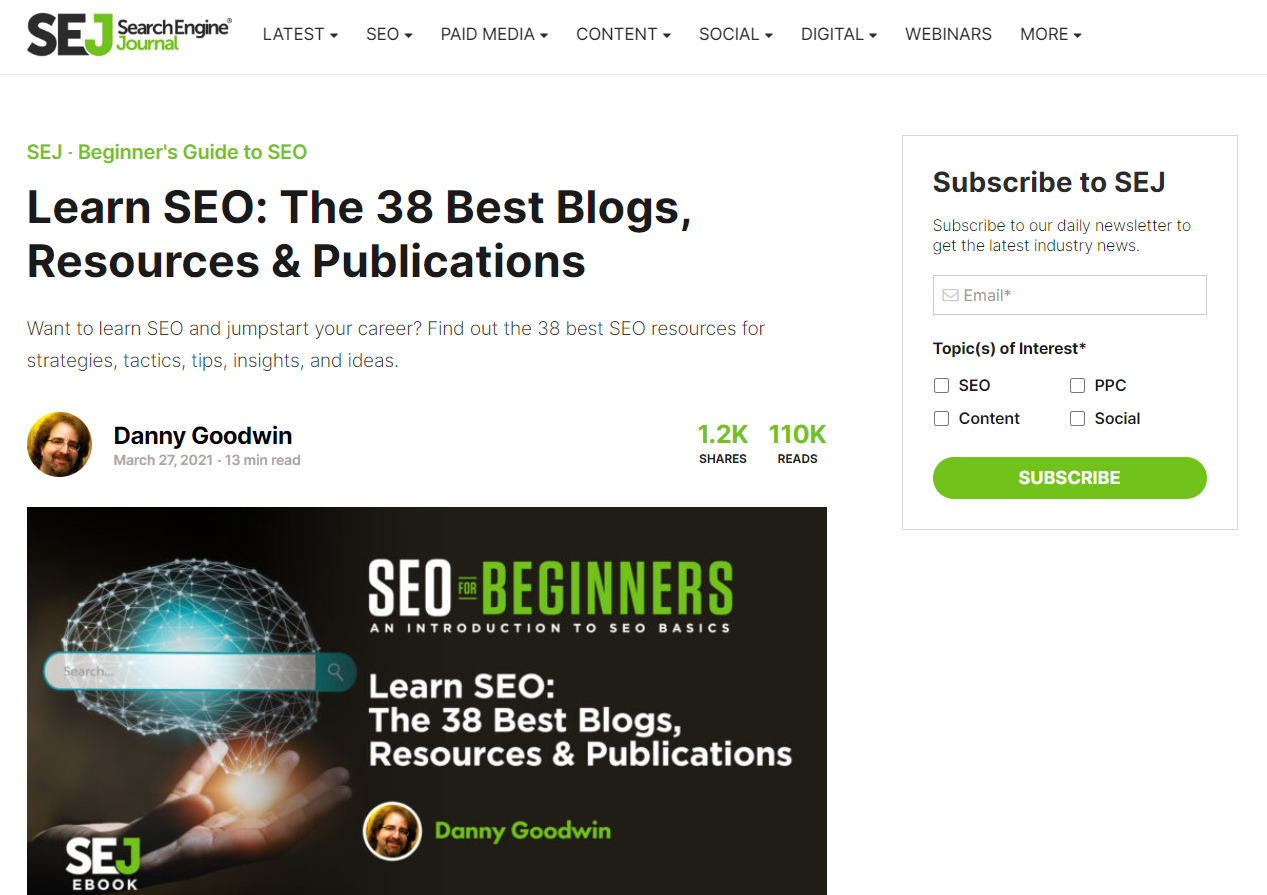 #5 Search Engine Journal's Collection of 38 SEO Resources
Search Engine Journal curates 38 of the best SEO learning resources on the internet into one page. From Google's official SEO resources to informative blogs by companies creating SEO tools — there's something for beginners and experts alike. This is a collection of high-quality SEO learning resources from top players in the SEO industry and an excellent way to identify which websites are worth your time.
#6 Semrush's SEO and Advanced SEO Blog
Semrush's tagline is "Online Marketing Can Be Easy". The software-as-a-service company develops SEO tools that help its users perform keyword research and obtain online ranking data. Semrush consistently puts out content discussing SEO, online advertising channels and content marketing.
Semrush's SEO blog and Advanced SEO blog combine to create an all-in-one SEO resource that covers everything you need to know from a complete beginner to a seasoned expert. Beginners can read up on SEO basics like keyword research, on-page SEO and link building. Meanwhile, experts can dive into SEO strategies and troubleshooting, data analysis and reporting, and even explore specific industry insights to improve optimisation.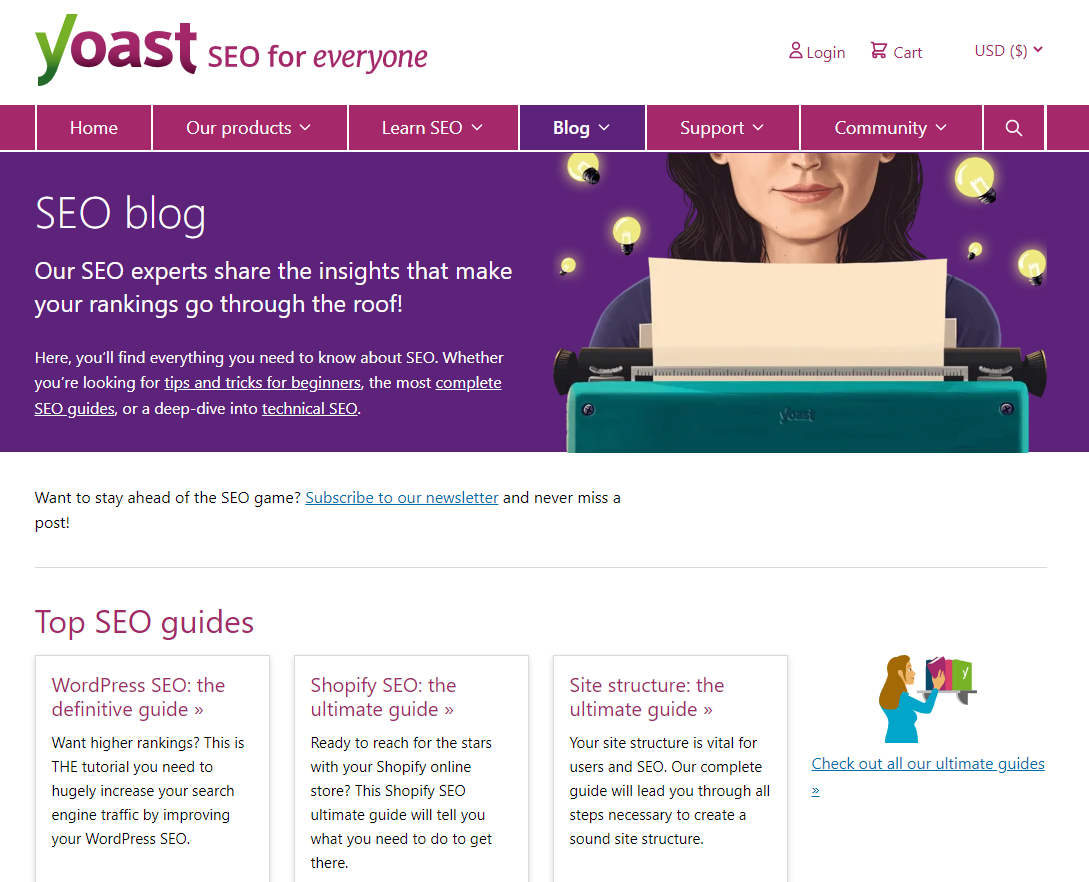 #7 Yoast SEO Blog
Yoast is a popular SEO plug-in for WordPress websites with over 5 million active users. The plugin helps website owners with no SEO knowledge meet technical SEO standards and gives them the tools they need to optimise their content for SEO and overall readability.
Dedicated to making SEO simple for the everyday user, Yoast's SEO blog reflects their overall philosophy. Check out their beginners' guides for one of the best SEO learning resources out there.
#8 Simplilearn SEO Tutorial for Beginners
With nearly 2 million views, Simplilearn's SEO Tutorial is the most watched SEO video for beginners on YouTube. Amongst all the SEO learning resources on this list, this one is ideal for more audiovisual learners who don't want to pour through hundreds of lines of text.
This comprehensive video is over 8 hours long. Not to worry though, there are handy timestamps that separate the video into 30 sections so you can catch up where you left off.
The video tutorial covers a number of important topics that help complete beginners make the most out of their SEO campaigns — from keyword research to Google tag manager, how to rank on Google and YouTube, as well as popular SEO tools.
#9 Ahref's Complete SEO Course for Beginners
Ahref is one of the most popular SEO tools amongst digital marketing professionals for link building, keyword research, competitor analysis, rank tracking and site audits. So when they publish an SEO course for beginners, you know they have the credentials to back up what they are teaching.
Ahref's Complete SEO Course for Beginners has over 1 million views. Commenters love how the course simplifies a complex topic like SEO into easy-to-understand concepts that don't overwhelm complete beginners. They also have a written version on their website should you prefer something that is text-based.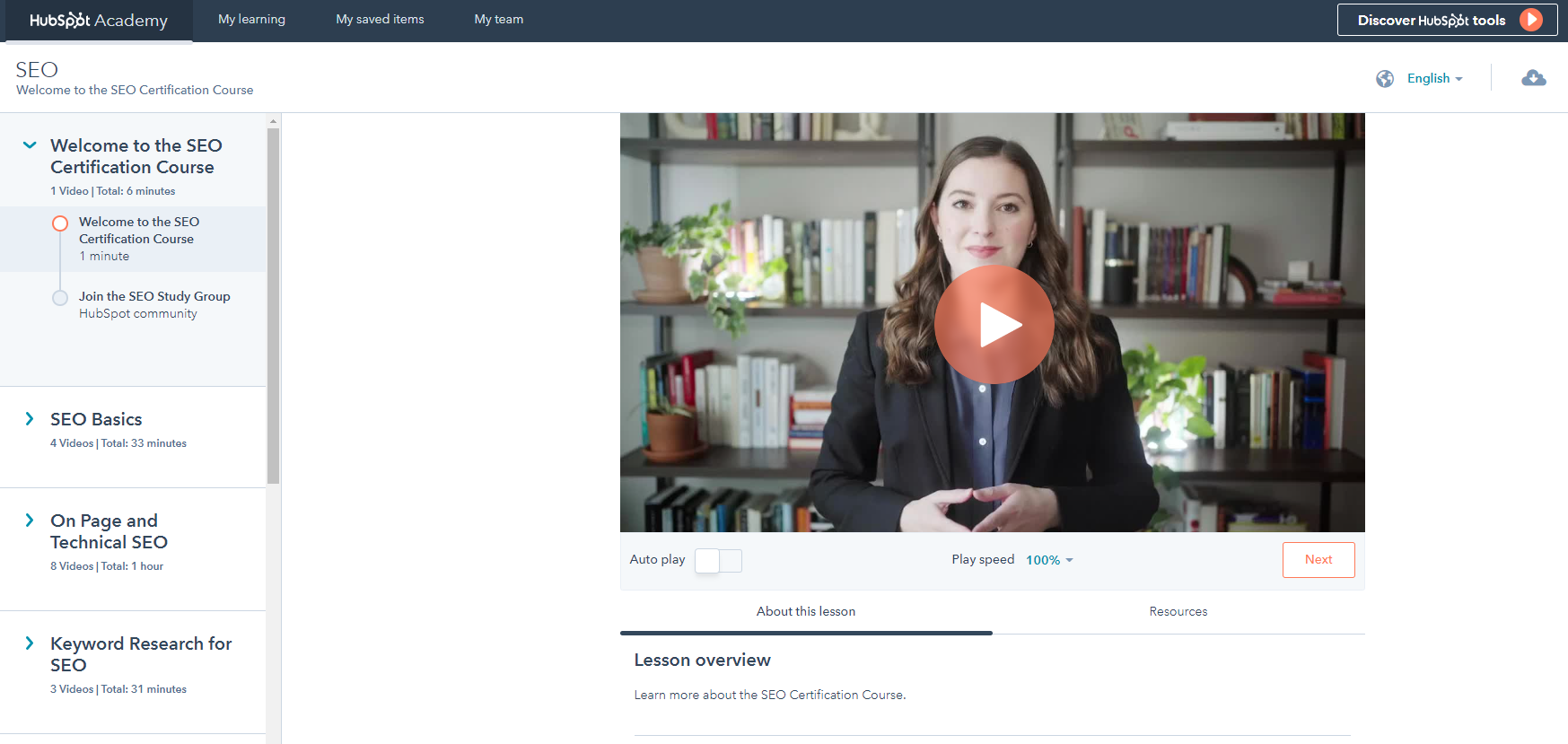 #10 HubSpot Academy SEO Certification Course
The HubSpot Academy SEO certification course is a short, digestible online course that is just 3 hours long. You'll need to sign up for an account to access the course, but it is completely free. The curriculum includes SEO basics, on-page and technical SEO, keyword search, link building, website optimisation and SEO reporting.
What makes HubSpot relevant? The company develops and markets software tools for inbound marketing, sales and customer service. It is a well-known name in the global digital marketing industry, and often ranks highly on digital marketing topics thanks to SEO efforts on their extensive blog.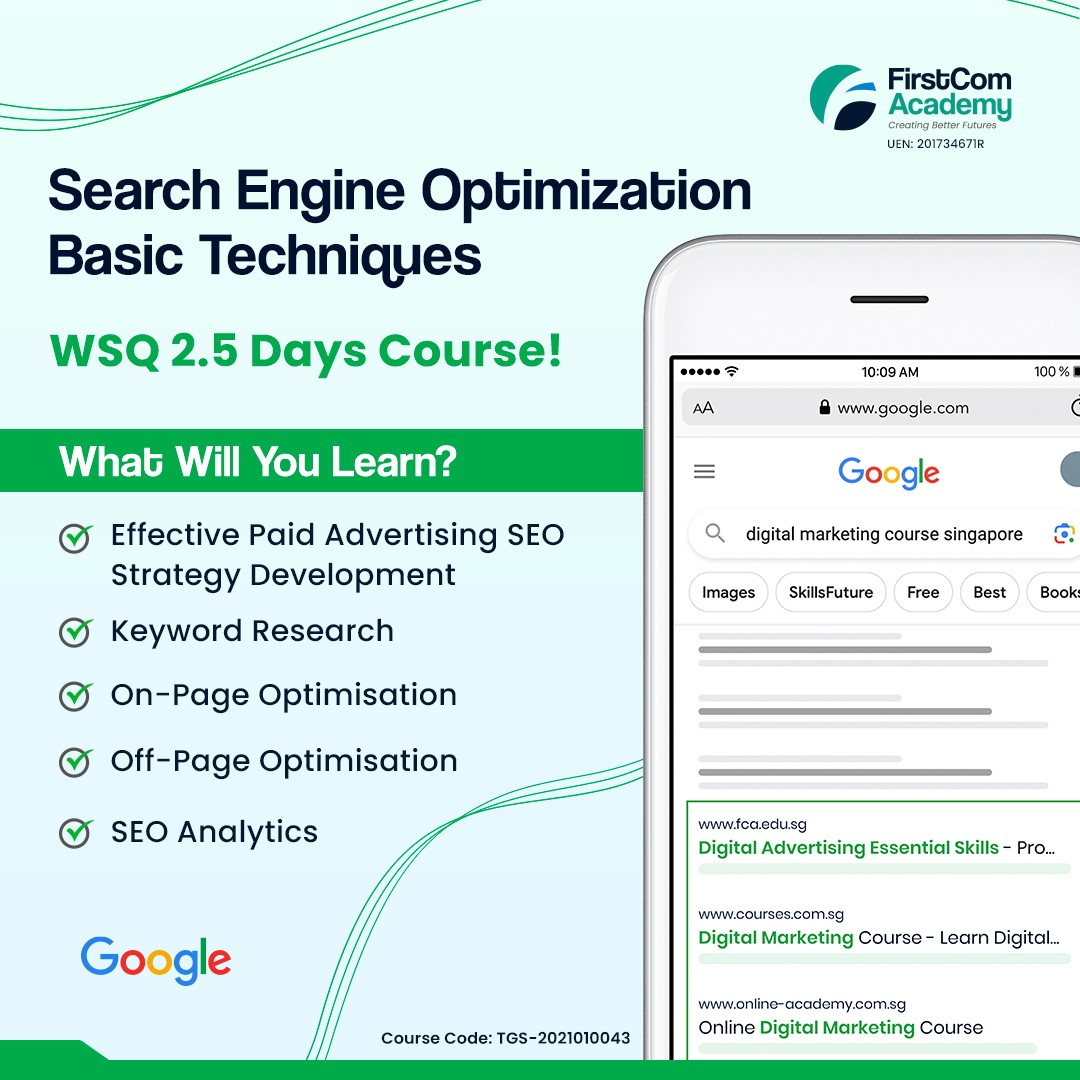 Bonus: Learn SEO In-person From Industry Professionals at FirstCom Academy
While you can learn a lot from the 10 free SEO learning resources outlined in this article, you can pick up SEO skills much faster learning in-person from experienced industry professionals.
FirstCom Academy's SEO Basic Techniques course is a WSQ-certified and SkillsFuture Credit-eligible course that is ideal for complete beginners. Taught by expert SEO practitioners with real-world experience, the course provides learners with an in-depth understanding of SEO and includes hands-on-practice with essential techniques like keyword research and on-page SEO. As the course is conducted in-person, you can get immediate answers to any questions you might have!
Interested? Sign up for FirstCom Academy's Search Engine Optimisation (SEO) Basic Techniques course today!
Read also: 8 Best Free & Paid SEO Training Certification Courses