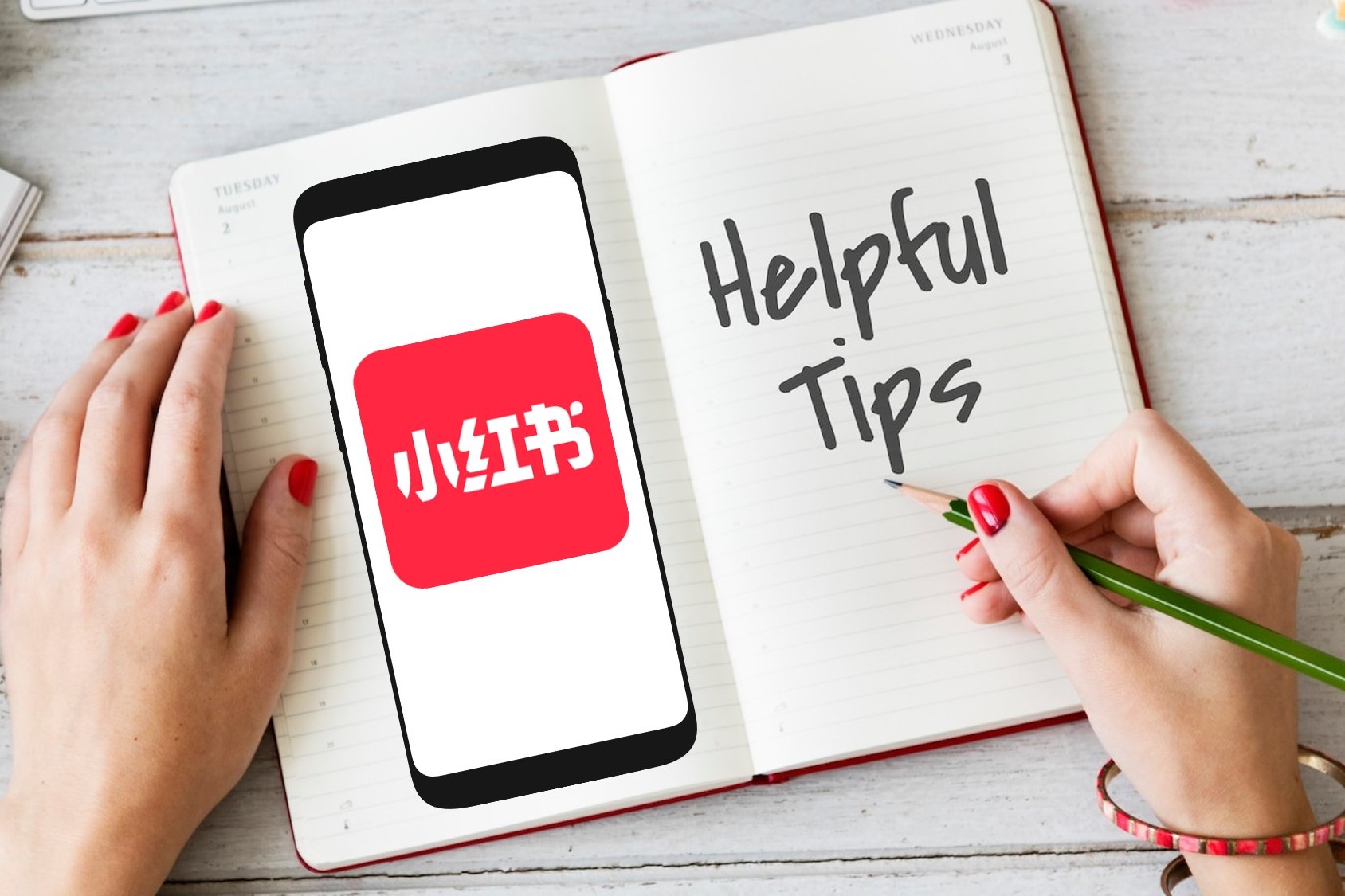 XiaoHongShu, also known as Little Red Book, is a Chinese social e-commerce platform with over 200 million active users. Designed to help users discover and purchase new products as well as share their recommendations and experiences — XiaoHongShu has quickly risen in popularity and developed a reputation as an authentic and trustworthy platform.
As a result, many of XiaoHongShu users are more likely to purchase when discovering new brands on the platform. In this article, learn how to sell on XiaoHongShu as we cover 8 of the best trips and tricks you can use to take advantage of the platform's powerful word-of-mouth advertising features.
#1 Understand the Platform Rules and Guidelines
Understanding how to sell on XiaoHongShu starts by getting to grips with the platform's rules and guidelines. XiaoHongShu is well-known for its genuine reviews and authentic community, made possible by strict policies enforced by their operations team.
According to XiaoHongShu, their community guidelines "lays out principles for how businesses should operate within XiaoHongShu's authentic atmosphere and build user trust, enabling businesses and consumers to connect through a set framework that clearly states the ground rules and reinforces transparency in the community".
XiaoHongShu ecommerce guidelines for businesses clearly state what posts are allowed and which posts will be removed. In general, the guidelines oppose false marketing and the use of fear-based clickbait tactics. Instead, brands are encouraged to connect with users by creating original, useful content to win customer trust.
Read the full XiaoHongShu ecommerce guidelines here.
#2 Set Up an Official Brand Account
Brand accounts are a powerful tool for XiaoHongShu ecommerce. They can be identified by verification checkmarks next to their name which verifies that it is an official account.
An official brand account allows you to better engage and connect with users on the app. You'll be able to do things like send commercial notes to fans, comment on fan reviews and answer fan questions. Furthermore, a brand account allows you to post advertising content and gives you access to data such as audience analysis as well as the views and click-through rate of your posts.
Finally, since this article is tips on how to sell on XiaoHongShu, a brand account is a necessary pre-requisite to setting up an online store and selling on the app.
#3 Set Up an Official Store
Before you learn how to sell on XiaoHongShu, you need to set up an official store on the app. XiaoHongShu does not allow external 3rd-party links, which means the only way customers can purchase products is through the app.
There are many benefits to setting up an official XiaoHongShu store. Firstly, it provides a convenient shopping experience for the customer as they do not have to leave the app to purchase. Secondly, having an online store helps you capture customers in the discovery phase. Many of XiaoHongShu users end up purchasing products when something catches their eye while browsing. Thirdly, an online store gives users a place to review your products. Since XiaoHongShu has a reputation for genuine and trustworthy consumer reviews, this will help your brand gain credibility.
Finally, XiaoHongShu gives retailers the option to let the platform handle everything from logistics to fufilment. This greatly reduces the barrier to entry to Chinese markets and makes it easy for overseas brands to get a XiaoHongShu store up and running.
#4 Shift Your Mindset from Selling to Sharing
In order to learn how to sell on XiaoHongShu, you have to shift your mindset from selling to sharing. Unlike other ecommerce platforms, XiaoHongShu ecommerce is content driven.
Users of the app prefer educational, informative and useful content over hard-selling tactics. The most popular forms of content on XiaoHongShu include product comparisons, tutorials and shopping guides.
Posts that read like an advertisement or sales pitch do not perform well on XiaoHongShu. Brands on the platform must find creative ways to showcase their product or services as part of a larger story.
#5 Know Which Types of Content Appeal to Your Audience
Publishing content that appeals to users is key to knowing how to sell on XiaoHongShu. Do your users love scrolling through well-shot images? Are they video watchers? Do they come to your page for the valuable advice you write in your posts?
If you have a brand account, you can analyse your post metrics to figure out which types of content performs the best. This can help get you noticed and give your brand an edge on XiaoHongShu.
If you don't know what types of content will do well, here's a short overview of some of the most popular types of posts on the app.
Fitting room try-ons
Clothing try-ons with outfits and styling suggestions. Users will comment on material, fit, what they like or didn't like about the items and whether they would recommend buying it.
Holiday shopping guides
XiaoHongShu influencers often publish shopping guides for holiday seasons. This includes the best items to buy and deals to take advantage of. Guides with only one brand are frowned upon as it can be viewed as advertising and not useful to consumers.
Before and after
Typically used for skincare, fitness, health or beauty posts. As t he name implies, users will share their before and after photos for comparison while detailing they steps it took to reach their goal.
Comparison
Comparison posts between the same products from different brands are some of the most collected types of posts on XiaoHongShu. Users will compare several products, e.g. bunk bed, and share the pros and cons of each while giving their recommendations. XiaoHongShu users love these type of posts because it saves them time and energy researching products.
Anecdotes
The core of XiaoHongShu is about sharing personal experiences. Users sharing personal stories of how a product or service has impacted their life are a powerful form of word-of-mouth advertising.
#6 Optimise Your Posts
Like other social media platforms, posts on XiaoHongShu should be carefully optimised to maximise your reach, exposure and engagement.
No matter the topic, ensure that all your posts have the following elements:
A catchy title with the SEO keyword to grab attention.
A well-formatted post that is easy to read. (XiaoHongShu doesn't offer formatting options, so it is common practice to use emojis to organise content)
As many images as possible. Make sure each image is clear and contains specific tags such as brand or price.
At least one hashtag. Many users rely on the trending keyword function on XiaoHongShu to browse content, so ensure your posts fall within a category so they can be found.
Lastly, take note of cultural norms and social media post etiquette that is specific to China. There are certain censored words and forbidden content you should avoid that can potentially impact traffic.
Use this free tool to check if your post contains any words or phrases that could potentially cause your post to be deleted.
#7 Know the Important Promotion Dates
Promotions are a huge driver of sales in the Chinese market. Before and during special occasions or dates, Chinese ecommerce becomes a frenzy of deals, discounts, bundles and specials — all designed to entice shoppers.
XiaoHongShu ecommerce is no different. Besides public holidays like Christmas and China-specific shopping holidays like 11.11, here are some of the important dates you should take note of if you want to learn how to sell on XiaoHongShu.
Make sure you're ready to ramp up your marketing efforts prior to and on these dates!
| | |
| --- | --- |
| Date | Event |
| 8 March | Women's Day |
| 6 June | XiaoHongShu Anniversary |
| 18 June | Chinese Mid-year Sale |
| 1 Oct | Chinese National Day Sale |
| 4th Friday of November | RED Friday |
#8 Work with KOLs
With its emphasis on genuine reviews and building a trustworthy community, XiaoHongShu lives and dies by its user-generated content. Collaborating with key Opinion Leaders (KOLs) is crucial to brands looking to sell on the platform.
KOLs can be long-term users of XiaoHongShu who have developed an audience for a specific niche, established influencers from other platforms like Douyin or Weibo, as well as Chinese celebrities.
KOLs on XiaoHongShu have the power to influence their communities with a single post. Many brands have had products sold out soon after a KOL created a post about it! Genuine, soft-sell works better than hard-selling on XiaoHongShu, so make sure you find a KOL that has cultivated a genuine connection with their audience.
Unlike other social media platforms, KOLs are heavily monitored on XiaoHongShu. Celebrities or KOLs above 5,000 followers must register any sponsored posts with XiaoHongShu. The post must state that it is sponsored and the KOL is required to tag the brand's official account.
Only official brand accounts are allowed to work with KOLs, so you want to make sure that you have one!
Learn How to Sell on XiaoHongShu
As one of the fastest growing platforms not just within China, but amongst Chinese-speaking communities overseas — XiaoHongShu's unique brand of social commerce is proving to be a hit amongst its Millenial and Gen Z users.
Brands looking to capture a slice of the Chinese-speaking Millenials and Gen Z market would benefit greatly from learning how to sell on XiaoHongShu.
Get hands-on experience with XiaoHongShu and learn from an industry expert who will teach you how to maximise your marketing and sales efforts on the Little Red Book. Marketing on XiaoHongShu course ((小红书课程) by FirstCom Academy is the fastest way for learners to go from zero knowledge to XiaoHongShu experts!
Read also: