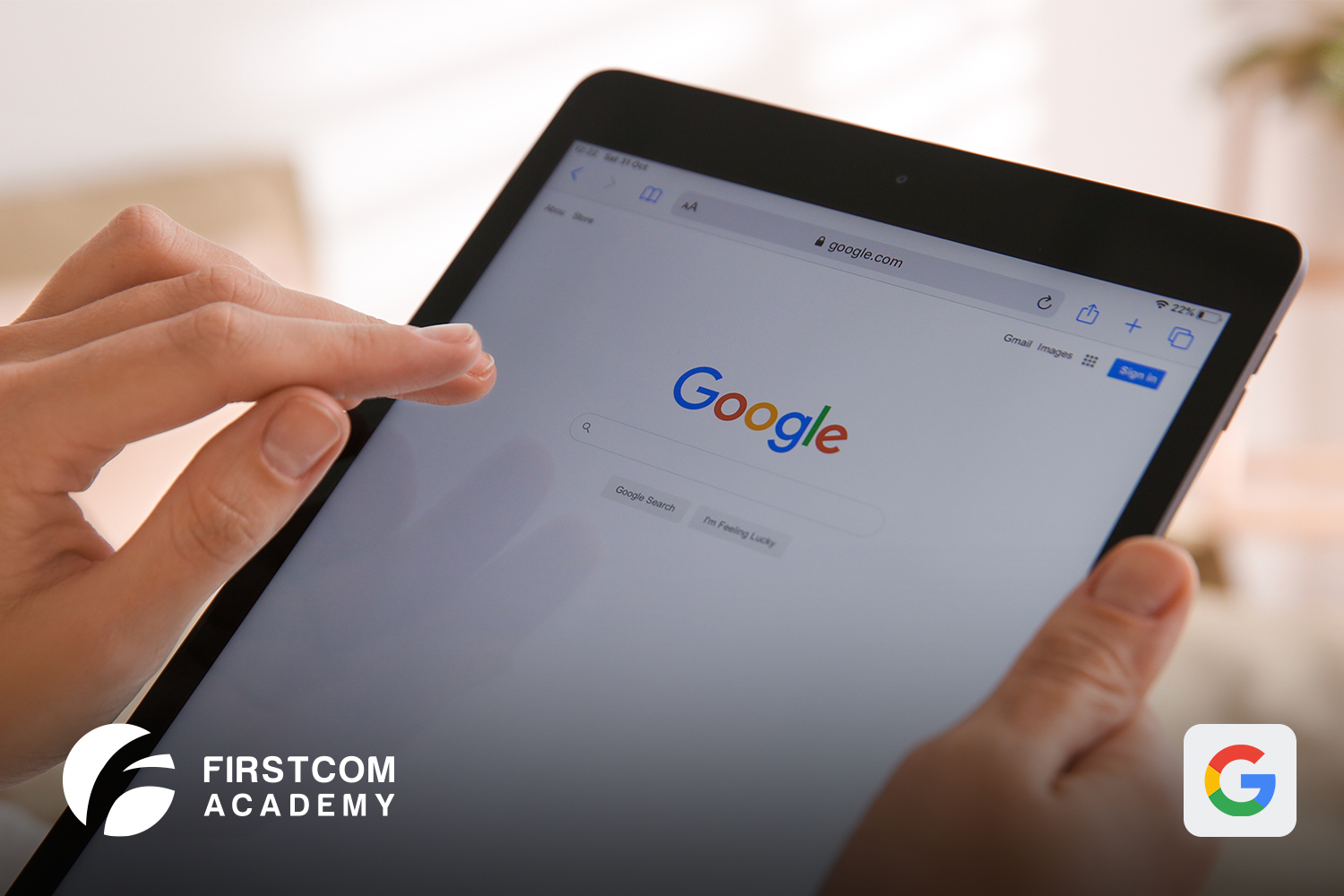 When you're not showing up on Google, implementing effective Search Engine Marketing strategies can be a huge help.
Have you ever Googled yourself? While searching for yourself online used to be in the name of fun, it's quite different today where you can get tangible benefits from looking yourself up on the internet to figure out your online presence and digital footprint.
This is even more important when it comes to your business. Imagine searching for your brand on Google and discovering that you're not even on the first page, let alone the first result! Making use of Search Engine Optimisation (SEO) techniques can improve your Search Engine Results Page (SERP) ranking over time, but when you need faster results, Search Engine Marketing (SEM) is often what comes into play.
SEM is a paid advertising strategy which helps you appear at the top of SERPs, ahead of any organic link. An effective SEM campaign will make it possible for you to gain several advantages such as increased brand recognition and awareness, better conversions, and more traffic to your site.
To implement an effective SEM campaign, you'll need to ensure that you make use of a few key techniques to get the most out of your marketing efforts. Here are five tips that will help your SEM strategy reach its full potential.
Lock onto the right target
The right audience can bring the right traffic and results to your marketing efforts.
Targeting the right audience is essential for improving your chances of getting more clicks. When you create a new SEM campaign, ensure that you are able to pinpoint who you want to market your product or service to. This can be done based on age, gender, location, interest, and even device used.
By using more specific targeting criteria, you'll have the opportunity to reach out to exactly who you intend to and get the results you desire without wasting your marketing budget on a broader, less focused campaign.
Land at the right place
Ensure your audience lands exactly where you need them to be or you'll lose them.
Whether your goal is to get more conversions or drive more traffic, having a well designed landing page to fit your exact goal is vital in any SEM campaign.
For instance, an ad meant to gain new membership sign-ups shouldn't be leading your audience to a generic homepage or a page with insufficient information on how to register. Your landing page should have clear calls to action and lead your audience to exactly what you want them to do.
In addition, cluttering your landing page with unnecessary information will not only distract your audience, but also potentially confuse and frustrate them which could drive them away from your website.
Stay consistent
Avoid misdirecting your audience to the wrong place.
Clicking a link to a misleading page can be likened to opening a door to the wrong room — you believed you would find what you were looking for but are quickly disappointed when you learn that it's not the correct place.
This is why your ad should be as relevant and consistent to your brand and what it's offering as possible. Nothing turns away a prospective customer quicker than being misled, so it pays to ensure you have only one marketing message for one consistent purpose. Creating multiple ads with different messaging may potentially backfire if a user feels that the "room" they entered didn't match the sign on the door.
The right keywords to unlock better results
Google Keyword Planner is one of the best free keyword research tools available.
When it comes to both SEO and SEM, having the right keywords in your webpage and ad copy is essential for not only improving your rank but also increasing your relevance and quality score.
But how do you know what keywords to use?
The simplest way is to make use of keyword research tools available online. There are several free and paid tools that can help you look for the right keywords to attract your audience more effectively. Among these is Google Keyword Planner — an easy-to-use, basic, and free keyword research tool so you can start optimising your SEM ads.
Review and revise constantly
Stick to a regular schedule and make changes when needed.
Just because you've created your ad, doesn't mean you're done and dusted! For your SEM strategy to work and produce the results you want, you'll have to ensure that you're constantly reviewing your campaigns and re-optimising them when necessary.
Check back and monitor how your ads are doing on a consistent basis, and implement tweaks to your keyword strategy and your marketing budget to get the most out of your ad performance.
Where to learn Search Engine Marketing in Singapore
SEM is a great tool for any business to start getting faster and better results. But these tips are just scratching the surface of SEM and how to effectively market yourself and your brand on the internet. If you want to know more about digital advertising and PPC marketing, one of the best ways is to sign up for a digital marketing course at FirstCom Academy, e.g. Google Ads course.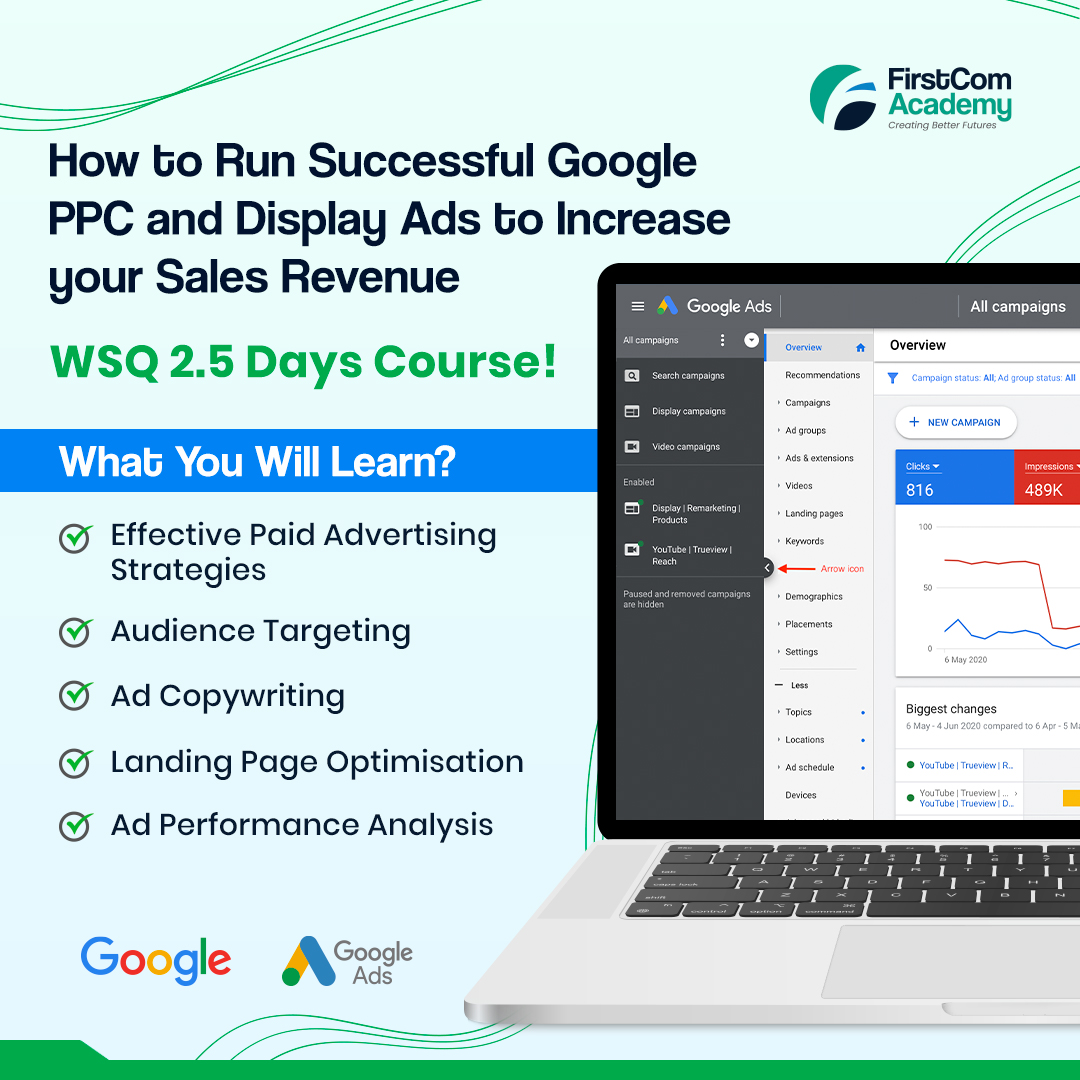 FirstCom Academy's content marketing course, social media marketing courses and digital marketing courses in Singapore are led by industry experts with years of practical experience who will empower students with the skills and knowledge to take their digital marketing abilities to the next level. Best of all, all of FirstCom Academy's courses can be claimed using SkillsFuture credits.
Ready to start learning about SEM and other useful digital marketing tools and techniques? Visit our list of digital marketing courses to sign up today!
---
Read also: