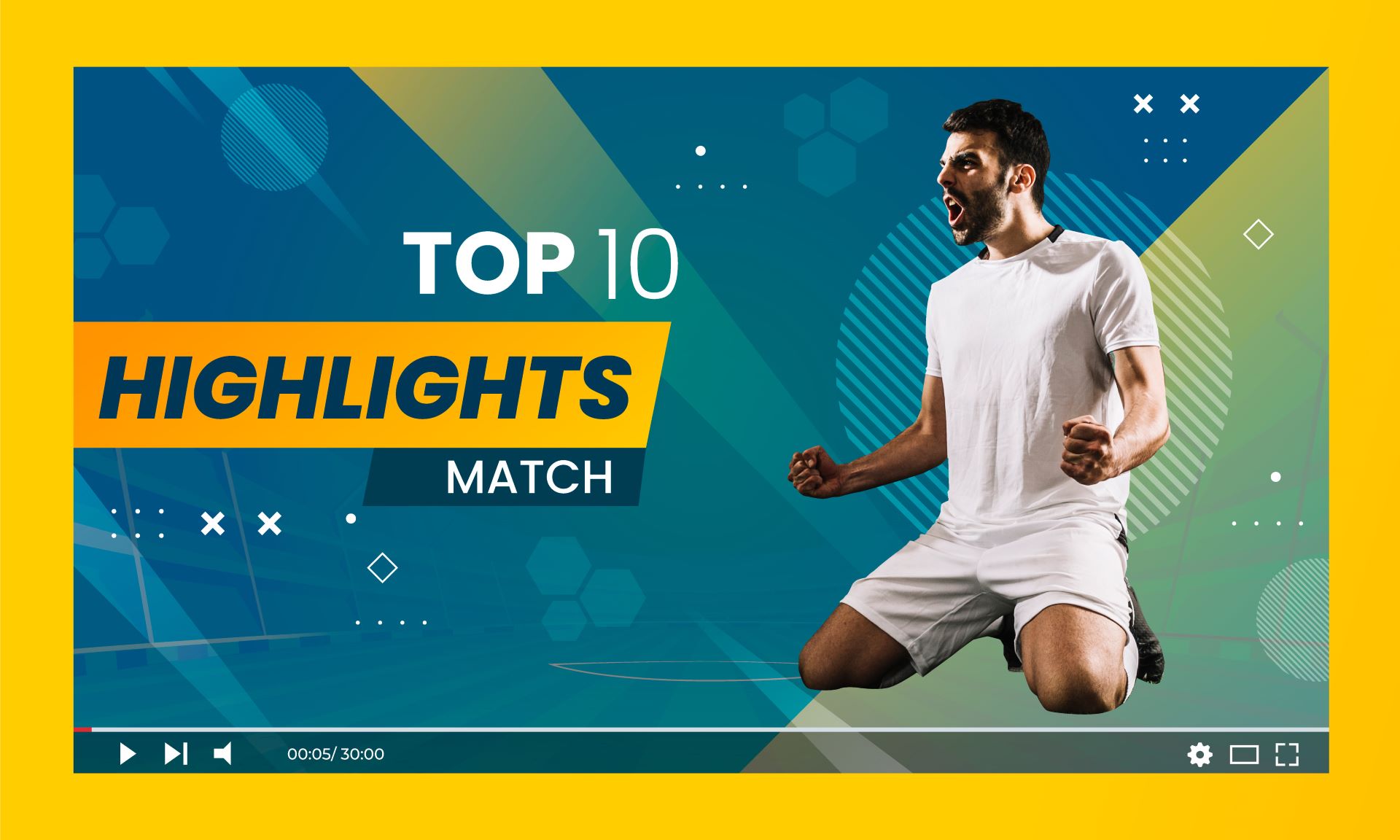 The 2022 World Cup is well underway and football fever is peaking all around the world. While all eyes will be on the games, even more will be glued to social media with countless fans heading to their favourite platforms to discuss the event.
According to FIFA, Russia 2018 was the most engaging World Cup ever with over 7.5 billion engagements across FIFA's official digital platforms alone. While it's still too early to tell if Qatar 2022 will beat that record at the time of writing this article — it's clear social media and football are more intricately linked than ever.
It's not uncommon for football teams to use social media to engage their fans. The top teams have hundreds of millions of followers with big budgets and accounts managed by agencies. But what does football social media marketing mean to you if you're a grassroots team? Can you still benefit from using social media marketing to engage fans without the star power and draw of big teams?
The answer is a resounding yes. In this article, we'll explore how you can use social media marketing effectively for your football team and get results like the pros.
Market Events and Upcoming Games
Signing a new player? Participating in a charity event? Hosting a merchandise sale? Big match in a week?
Your social media page should be where fans turn to for the latest updates on your team. Football social media marketing is all about promoting your team and building loyalty amongst fans. Fans find it easier to follow the team when there is a single source of information they can trust, so make sure your social media is always up to date with the latest happenings.
Make use of useful features like Facebook pins to ensure that your upcoming events are always on top of the page. That way, fans won't have to sort through the rest of your feed to find what they need.
Write Match Reports
While professional teams have their matches televised and reported by the mainstream media, it can be much harder for grassroots fans to follow your team's results. Make it easy for your fans and followers to keep up with your team by posting your match results on social media. Match reports are a great way to describe how the game went so fans who weren't able to attend can still feel.
If you're not sure how to start, be sure to include these key events:
Goals and assists
Penalties
Substitutes
Red or yellow cards
Injuries or stoppages in play
Exciting periods of play or well-executed moves
Alongside your key events, be sure to provide some background information about the match:
What was the weather like?
How many people were in attendance?
What were the past results between the two teams?
Where are the opponents in the league table, and who has the better form at the moment?
Add a conclusion, throw in some punditry by suggesting areas of improvement, and you'll have a compelling match report! You can publish them on your website and provide links on, or even post match reports (if they aren't too long) onto your social media pages.
Give Your Fans Real-time Updates
Football fans love getting real-time updates from their favourite teams and players. Just look at how much engagement football teams get when they post something on social media right after a game. You might not have the following of Real Madrid or Cristiano Ronaldo, but that doesn't mean that fan expectations are any different!
Many clubs use Twitter to tweet about events as they happen. Whether it's a countdown to an important match or it's video snippets of the game — people love being updated and involved. Live updates keep your fans involved and refreshing the page for more!
Post Unique Matchday Photos and Videos
Whether you're hired as a social media manager for the team, engaged a social media marketing agency or simply a player or staff pulling double duty — up your football social media marketing game by posting unique matchday photos and videos taken from unique angles fans otherwise wouldn't have access to.
Fans are normally seated far away from the action, so posting photos or videos shot on ground level close to the action gives them a way to appreciate the pace and intensity of the players. Close-up photos and videos of an iconic moment during the match is also a great way to generate discussion amongst the fanbase and create buzz amongst your fan community.
Engage with Your Fans
When fans engage with the social media pages of professional players and teams, they're one of the millions of voices. As a small team, one of your football social media marketing advantages is your ability to connect and engage with fans on a more intimate level. This means actively reading and crafting individual responses to comments on your page. A little attention can go a long way as fans feel rewarded for investing their time and energy into supporting your team!
To take it a step further, you can even take fan questions for players on your social media pages and record their responses, or host a live Q&A session and give die-hard fans the opportunity to talk with their favourite players!
Share Fan-Generated Content
A great football social media marketing tip is to make use of your fan's content and share it on your page (with their permission, of course!). You can share a photo they've taken, a fancam of a goal or even some fanart.
Not only is this a great way to switch up the content on your social media platforms, it does wonders for engagement. Your fans will feel good that their creations have been recognised and continue supporting the team.
Show Behind-the-Scenes
What are your players up to when they're not playing on the pitch? A behind-the-scenes series is a great way to showcase your player's personalities and give fans a sneak peek into things like training sessions or snippets of a player's personal life.
Fans love exclusive access and getting to know their favourite athletes. This is clearly evident when premier league teams like Liverpool and Manchester City have popular YouTube series like "Inside Anfield" and "Inside City" that do just that. Offering viewers a behind-the-scenes look at what happens on matchdays and unique game angles on the pitch that fans don't get to see.
If you're afraid of privacy issues, consider using a time-sensitive format like Instagram stories which deletes clips 24 hours after it is posted.
Conclusion: Connect with Your 12th Man
Every football team is well aware of the importance of the 12th man. Some teams even have unwritten rules not to assign the number 12 to a player! Supporters encourage and motivate teams to perform better and can significantly influence results both on and off the pitch. Social media campaign strategies help in fulfilling your football club goals. The better your social media strategy is, the closer you are to your goals.
You don't have to be a big team to reap the benefits of football social media marketing. Being active on social media is a great way for small teams to connect with fans. From marketing content like team events, promotions and marketing to organic content like matchday reports, fan Q&As and behind-the-scenes footage — we hope the methods we've outlined in this article has given you some ideas on how you can use social media effectively to connect with your fans. Sign up for a social media marketing program to learn how to maximize the usage of social media platforms and grow your football team fanbase.
Read also: