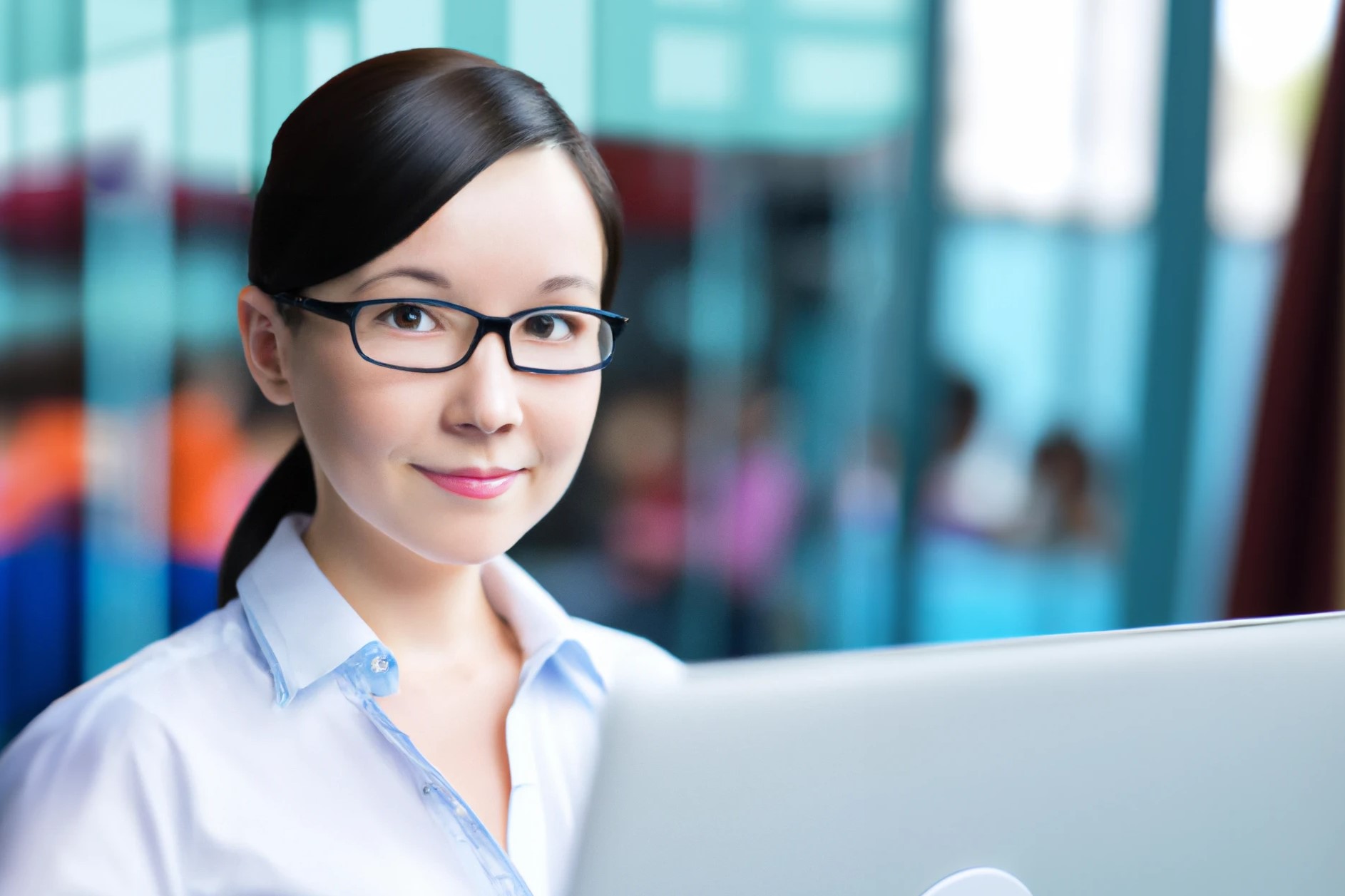 Digital marketing is a new and fast-growing industry with plenty of exciting. In Singapore, digital ad spending has grown from US$0.74bn in 2018 to US$1.40bn in 2022. That's nearly doubled in just four years! For job-seekers, becoming a freelance digital marketer is a career choice that offers a high level of freedom and flexibility that's hard to find in other jobs.
The good news? It's possible to become a freelance digital marketer even if you have no experience. In this article, we'll cover how you can transition from your current job to a successful career as a freelance digital marketer.
What Does a Freelance Digital Marketer Do?
A freelance digital marketer is someone who provides digital marketing services to clients as an independent service provider and not as a full-time employee. Freelance digital marketers can work on a contract or project basis. They may also choose to work with single or multiple clients at the same time.
Typically, a freelance digital marketer may specialise in one or more aspects of digital marketing. Some examples of these fields are:
Search Engine Optimisation (SEO)
Search Engine Marketing (SEM)
Pay-Per-Click (PPC) Advertising
Content Marketing
Social Media Marketing
Email Marketing
Video Marketing
Marketing Analytics
How Much Does a Freelance Digital Marketer Make?
The income of a freelance digital marketer can vary depending on several factors. This includes your years of experience, how valuable your services are, the types of clients you work with, the type of jobs you work on as well as your ability to find clients and sell your services.
Additionally, freelance digital marketing income can also vary depending on the specialisation or industry you work in. For example, paid advertising roles like SEM or strategic roles like growth marketing tend to command higher fees than other digital marketing services. Industries like finance or tech also tend to be more willing to pay higher freelancer fees.
In Singapore, a full-time entry-level digital marketer's salary can range from S$3,500 to S$4,000 a month, according to results from Indeed, GlassDoor, PayScale and our analysis of Social Media Marketer salaries. While there is limited data available on how much freelance digital marketers make, services on popular freelance platforms like Upwork or Fiverr can cost anywhere from $150 – $1000 per project.
For better or for worse, being a freelancer puts you in control of your own destiny. Depending on what you do, you might make as much as or even outearn your full-time digital marketing peers.
Pros and Cons of Becoming a Freelance Digital Marketer
Now that you know what a freelance digital marketer does and how much they make, you might be interested in becoming one.
How do you know if freelancing is right for you? As a freelance digital marketer, you'll be running your own digital agency as a one-man show. While the prospect of being your own boss and setting your own hours can sound appealing — there are many other aspects to consider if you look deeper.
Let us take a look at the pros and cons of becoming a freelance digital marketer so you can make an objective decision.
Pros
Flexibility to work on your own terms and set your own schedule
Freedom to choose your clients and projects
Potential to earn a higher income than a traditional full-time job
Opportunity to choose which field of digital marketing to specialise in
Cons
Unpredictable income and workload
Need to constantly find new clients and projects
Limited benefits and job security compared to traditional full-time jobs
You must handle all aspects of running a business such as marketing, accounting and administrative tasks
If you've read all that and you're sure that you want to become a freelance digital marketer, great! You're about to embark on an exciting journey. Let's explore what you need to do next.
Step-by-Step Guide to Becoming a Freelance Digital Marketer
Step 1: Gain Knowledge in Digital Marketing
Digital marketing encompasses a wide range of specialities, each with its own subset of skills. Before you become a freelance digital marketer, it is good to develop an overall understanding of the digital marketing landscape and how the different specialities work together to form a coherent digital marketing strategy.
There are plenty of ways for a beginner to learn about digital marketing. You can read books or digital marketing blogs, follow reputable digital marketers on social media, take online courses or even attend workshops. Digital marketing is a fast moving field, so it is important to keep up-to-date with the latest trends and technologies to stay relevant and avoid falling behind.
Step 2: Determine Your Niche
To become a successful digital marketer, it can be helpful to focus on a specific area of digital marketing and build a niche. By identifying and honing your niche, you can differentiate yourself from other digital marketers and offer unique value to your clients.
Ideally your niche should align with your experience, skills and interests. Take this time to consider what you enjoy doing and what you're good at. For example:
If you have a talent for writing, you might specialise in content marketing creating blog posts and SEO articles.
If you're a natural people pleaser and great at human interaction, perhaps you will enjoy being a social media manager.
If you're analytical and detail-oriented, you could be great at analysing data for SEO or SEM.
By finding an area of digital marketing you naturally gravitate towards, you can increase your chances of excelling and delivering exceptional results for your clients. That said, while identifying your niche is crucial to becoming a successful freelance digital marketer, keep an open mind and don't lock yourself in too early. It's not uncommon for digital marketers to try different specialities and join different industries before making their choice.
Step 3: Build Your Brand and Portfolio
As a freelance digital marketer, your brand and portfolio are what sets you apart from others. Before they decide to work with you, your potential clients will judge your profile and expect you to have an active and presentable online presence.
Start by defining your personal brand and creating a strong online presence. This can include creating your own website, building your social media presence or even networking with other professionals in your chosen industry. If you have multiple channels, make sure your brand message is consistent across all of them and reflects your style. For example, if you have a friendly and casual voice on social media, avoid a professional tone on your website that can create a disconnect.
At the same time, your portfolio is where clients go to judge your work. Make sure you put your best projects in there to demonstrate what you're capable of. If you're just starting out, finding paying clients without a portfolio can be challenging. Start by offering your services pro-bono to non-profits, friends, relatives or family members. You can also apply for projects on freelance marketplaces like Fiverr or Upwork, clients with small budgets may be more likely to take a chance on someone inexperienced and give you your big break.
Step 4: Set Your Rates
As a freelancer, your rates can be the deciding factor between a client choosing you or going with someone else. It's not just about setting the cheapest prices to attract more clients either — more expensive rates can potentially attract clients who are willing to pay for quality.
Pricing your services is one of the biggest challenges new freelancers face. How do you know if your prices are too low or too high? Are they right for your level of experience and can they sustain the quality of life you want to achieve?
Start by researching the industry standard rates for your digital marketing specialisation. You can also look at popular freelancer websites like Upwork and Fiverr to find freelancers with a similar level of experience and see what they are charging for their services. Use this information to determine your own rates.
Realise that you might have to charge lower rates at first to attract clients. As you gain more experience and build your portfolio, you can gradually increase your rates. Finally, you should also consider expenses such as software subscriptions or equipment costs and ensure your rates will be able to cover those.
Step 5: Find Clients
Your freelancing career won't last very long without clients. Finding clients is an essential part of freelancer life, and fortunately, there are a number of ways you can do so. Cold emailing, networking, social media outreach and freelance marketplaces are some of the most effective ways to get your name out there.
Cold emailing can be an effective tool to connect with potential clients that are small businesses. Simply choose a company you'd like to work with and shoot them an email introducing yourself, your services and how you think you can help them. Many small businesses need a freelance digital marketer but don't know where or how to find one.
Networking with other freelance professionals is also a great way to be introduced to clients. Online networking groups or Facebook groups are a great way to meet other like-minded freelance digital marketers. Make friends, be active, and someone might be able to refer a client to you!
You can also use social media platforms like Twitter or LinkedIn to find clients or connect with other freelancers. As a new freelance digital marketer, it can be useful to talk to experienced freelancers in your niche. Reach out to them, share your journey and ask if they have any tips for finding work.
The final way to find clients is to register and create a profile on popular online freelance marketplaces like Upwork, Fiverr or Freelancer. While these marketplaces can be competitive, there are also thousands of businesses and job postings for you to choose from. You only need one to get started!
Become a Freelance Digital Marketer with FirstCom Academy Programs
Becoming a freelance digital marketer can be a rewarding and lucrative career path for those who have the necessary skills and are willing to put in the effort to build their brand and find clients. Although it can be challenging at first, successful freelance digital marketers reap the benefits of their efforts with the potential to earn a high income as well as flexibility in choosing their schedule, projects and clients.
Increase your chances of becoming a successful freelance digital marketer by starting your journey with one of FirstCom Academy's digital marketing programs.
FirstCom Academy offers a variety of digital marketing programs covering Social Media Marketing Skills, Content Marketing Skills and Google Marketing Skills that are designed to turn you into an expert digital marketer. Each program consists of courses that focus on in-demand skills taught in person by industry veterans so you receive the guidance you need to master digital marketing skills as quickly as possible. Supported by SkillsFuture and WSQ, learners can enjoy up to 70% subsidies on all SkillsFuture courses and receive recognised certificates to help them grow their careers.
Read also: