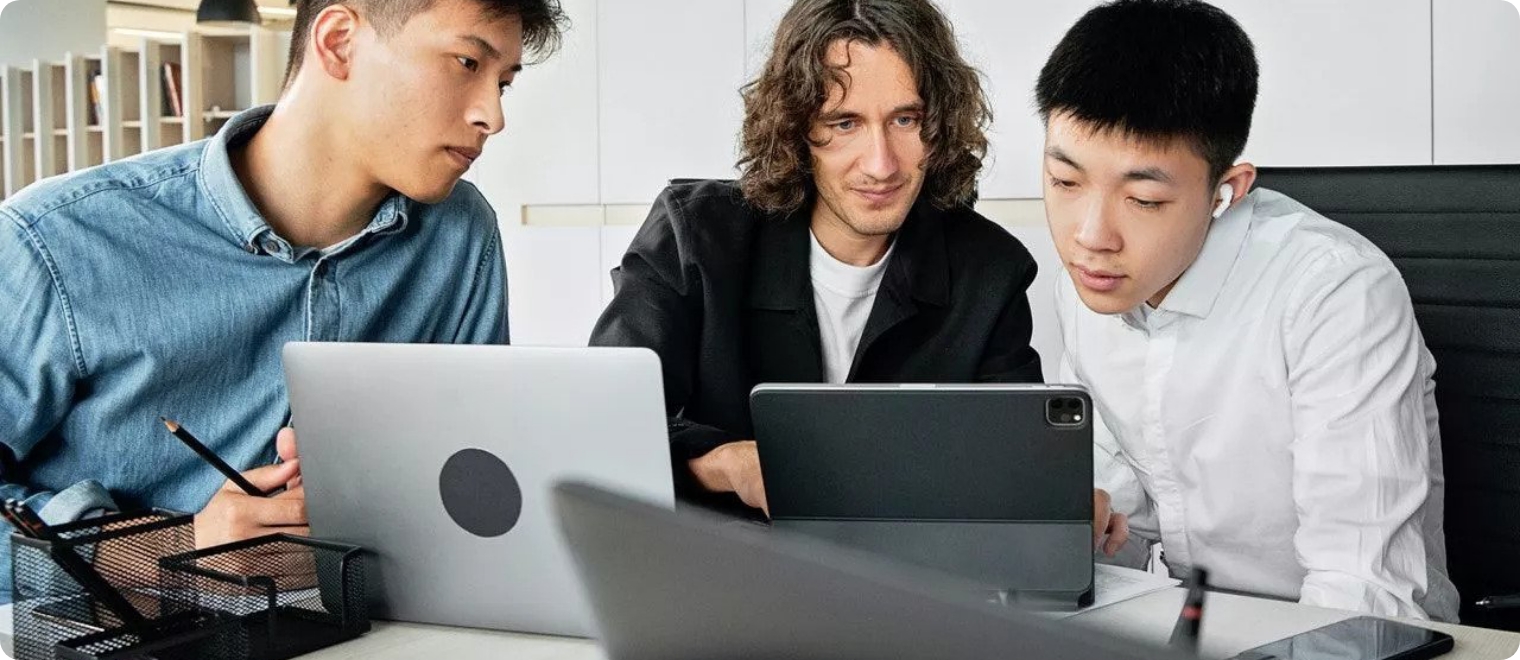 Today's business owners know digital marketing is vital for acquiring new customers and retaining existing ones. Companies that successfully integrate digital marketing strategy into their operations are better able to reach and engage with their audiences, leading to more leads and more paying customers. Not to mention the cost-effectiveness of digital campaigns that can help even the smallest business achieve exceptional ROI for their budget.
If you're exploring learning digital marketing on your own, then you've no doubt come across the plethora of courses out there. With so many choices, it can easily lead to confusion. Do you go for a complete digital marketing course that covers the basics? Or is your business better served with a specialised course that teaches you all to know about a platform? In this article, we will answer those questions and help you find a course with the best benefits for you and your business.
1. Identify Your Business Needs
Before you choose a course, you must first define what you want out of your digital marketing. Most companies can break down their digital marketing goals into three simple objectives:
a) More Revenue or Leads
Increase profits by selling more products and generating more qualified leads.
b) More Engagement
Improve customer engagement on platforms with content that gets more likes, shares, reactions and comments.
c) Better Business Strategy
Understand how your web traffic comes about, and improve the quality and amount of your web traffic.
2. Choosing the Right Course for Your Business
Revenue/Leads
If your goal is to get more revenue/leads, the fastest and most effective way to achieve this is via Facebook advertising. Firstly, Facebook is the third most-used social media platform in Singapore with a potential advertising audience of around 3 million people, making it the ideal platform to advertise to reach large audiences quickly. Here, a Facebook Advertising course would help you learn the best practices for using a Facebook business account. You should learn about the various Facebook ad formats, how to set up a campaign, and how to optimise your campaign results, through techniques such as A/B split testing and remarketing.
Course recommended: Run Successful Facebook Ads to increase your revenue
If you are looking to grow on Google search results within a short time frame, consider a Search Engine Marketing (SEM) course. This is also recommended if you have a large marketing budget to spare. However, running SEM ads is not a walk in the park, and we recommend you to be fully adept and comfortable with tasks such as keyword research, keyword bidding, audience targeting and writing ad copies.
Usually, SEM campaigns are best if done as a team of a few members, where one is in charge of optimising campaigns, and another focuses on writing marketing copies for the search ads.
With the average search lasting just 1 minute, knowing how to appear on the top of SERPs (Search Engine Marketing Results) in front of ready shoppers is an effective way to increase revenue.
Course recommended: Search Engine Marketing Course

Engagement
If your goal is to create more engagement, use content that is fun and engaging for your viewers to watch, interact, and share. This will help to create brand awareness and user-generated content. Examples include SGAG and Mothership, where news snippets are presented as humorous, short videos curated from news forums and community groups.
While one might expect professional levels of video editing to be present, the reality is that usually only basic editing is present, with the focus on a great story angle. According to advertising studies, video is the second most-used content on social media to increase audience engagement, due to its low cost and higher effective rate. So if you are able to master both social media and video creation, you are on a good start to market your brand.
Hence, consider not just a social media marketing course, but one that also has a video marketing component where you learn basic filming techniques such as panning, transition, and how to use different angles creatively.
Course recommended: Social Media Marketing with Video Creation
Another way to creating engagement is via content marketing. For some, content marketing brings to mind viral marketing, such as outdoor display advertisements or marketing stunts. However, the approach here we wish to focus on is on content in the form of blog content, in either short form or long form content.
How do we know content marketing works? Based on research, 70% of audiences reported they would rather get information or learn from a blog post, rather than information from an advertisement. Content marketing is a long-term approach that helps improve your brand's visibility and nurture stronger relationships with your customers.
Content marketing also comes from the angle of wishing to educate consumers, bringing value to their daily needs, rather than hard selling products up front. This technique is great if you are seeking to nurture cold audiences to become warm audiences to your business, as part of the buyer's journey or marketing funnel.
Great content marketing also comes in the form of lead magnets, such as free PDF guidebooks, downloadable assets, and templates that consumers can use. Some examples include travel itinerary checklists, market trend reports, industry forecasts.
Course recommended: Content Marketing Course

Business Strategy
Lastly, for business owners who wish to deep dive into their business analytics, optimise their campaigns and make better business decisions, they can opt for a Google Analytics course.
Google Analytics is a free tracking tool that tracks your analytics on your website, e.g. kids bed ecommerce website, from how consumers' use your site, to how they reach your site. Using Google Analytics, you will be able to decipher consumer trends and tell how customers are interacting with your brand, such as where your traffic is coming from and which campaigns they respond well to. With this data, you can make better key business decisions such as the structure of your website, and gain insight on how to angle your next marketing campaign.
Knowing how to read your business data and gain insight is one of the most underrated aspects of business strategy, and business owners who are able to do so will be able to identify potential obstacles and better adapt their business to uncertain times. In this pandemic era, such a skill will be integral in helping your business survive.
Course recommended: Making Business Decisions with Google Analytics
3. Funding Available for Local Businesses
Let's face it: taking upskilling courses will incur significant costs to small businesses. Also, issues to consider include the opportunity cost (additional work in office done) while your employee is away on course, and whether the course is actually useful in the long run.
Luckily, there are various subsidies in place for skills upgrading in Singapore, whether you're an employer looking to send your employees for training or an individual looking to upskill.
Here are the subsidies you can expect:
Company-Sponsored Subsidies
Up to 90% subsidy by SkillsFuture
Additional Support via Absentee Payroll
Sample Course Fee Breakdown
Course Fees (Sample)
Up to 90% Subsidy by SkillsFuture Singapore
Amount Payable by Company (SME)
Additional Support via Absentee Payroll
$1,100
$990
$110
$150
Self-Sponsored Subsidies
Sample Course Fee Breakdown
Age Group
Course Fees
Up to 90% Subsidy by SkillsFuture Singapore
Amount Payable by Individual
SkillsFuture Credits
Singapore Citizens & PR aged 21 – 39 years old
$1,100
$300
$800
Up to 100% of Amount Payable (Subject to SkillsFuture Credits Availability)
Singapore Citizens & PR aged 40 years and above
$1,100
$990
$110
Up to 100% of Amount Payable (Subject to SkillsFuture Credits Availability)
Taken from FirstCom Academy's Search Engine Marketing (SEM) Course
As you can see, the largest defrayment in costs come from either being an employee of a local SME, or being over 40 years of age. So take advantage of these benefits while it lasts!
Parting Words
Choosing the right digital marketing course does not need to be a headache, if you have your business goals clearly defined out. Next up is to choose the training provider with whom to sign up with. Our advice is that if you are starting out, look for a training school that provides a wide breath of digital marketing courses. With the right courses taught by experienced industry professionals, you can be adept at the skill of your choice and deliver growth to your business. FirstCom Academy is one of the top 5 schools for Digital Marketing Courses in Singapore.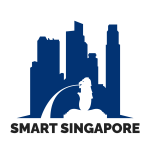 With FirstCom Academy, we have a broad range of courses ranging from Facebook Marketing to Content Marketing, and to Google Analytics. Taught by industry veterans and current practitioners, these courses will equip you with real-world skills you can put to use in your digital marketing plans immediately.
Visit any of the links above to learn more about the respective digital marketing courses for your business — or check out other SkillsFuture courses at FirstCom Academy today!