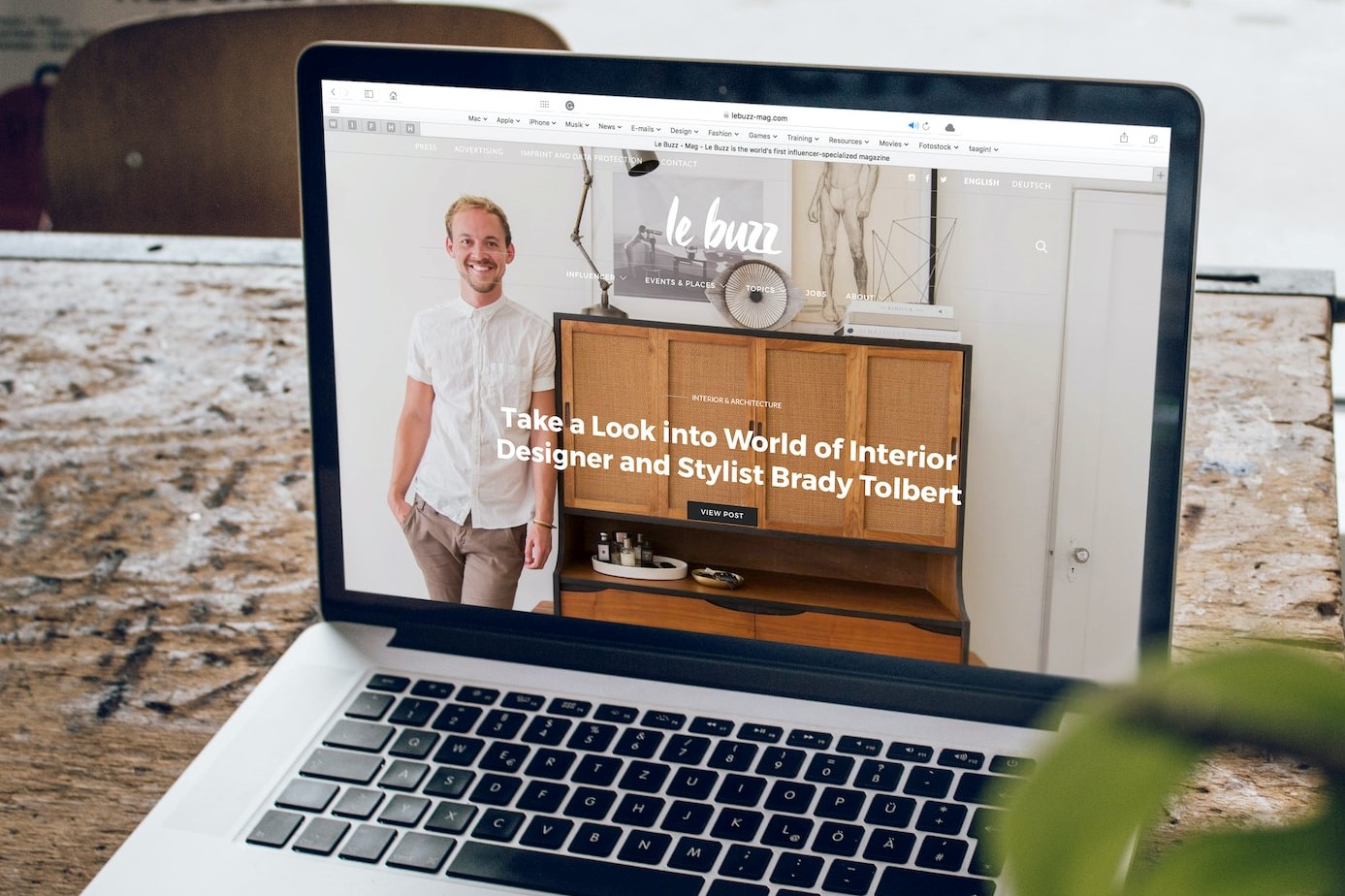 Wix is one of the most cloud-based popular website builders with over 200 million users worldwide. With Wix, you can build anything from blogs to business pages and even e-commerce stores without having to code.
In this article, we've collected 8 of the best Wix learning resources and Wix tips so you can quickly get up to speed with the platform to build your dream website or take your existing website to the next level.
#1 Wix Learn
When it comes to Wix resources, who better to learn from than the experts working at Wix? From online courses to tutorials, webinars and even certifications — Wix Learn is an incredible resource for Wix users who want to learn everything from website building and design to SEO, digital marketing, e-commerce and more.
The best part? It's all completely free! We highly recommend the informative courses which are easily digestible yet in-depth. Each course runs anywhere from 30 mins to 60 mins. If you're short on time or have a specific problem you want to solve, then Wix Learn's 2-min tutorials are ideal.
Check out Wix Learn.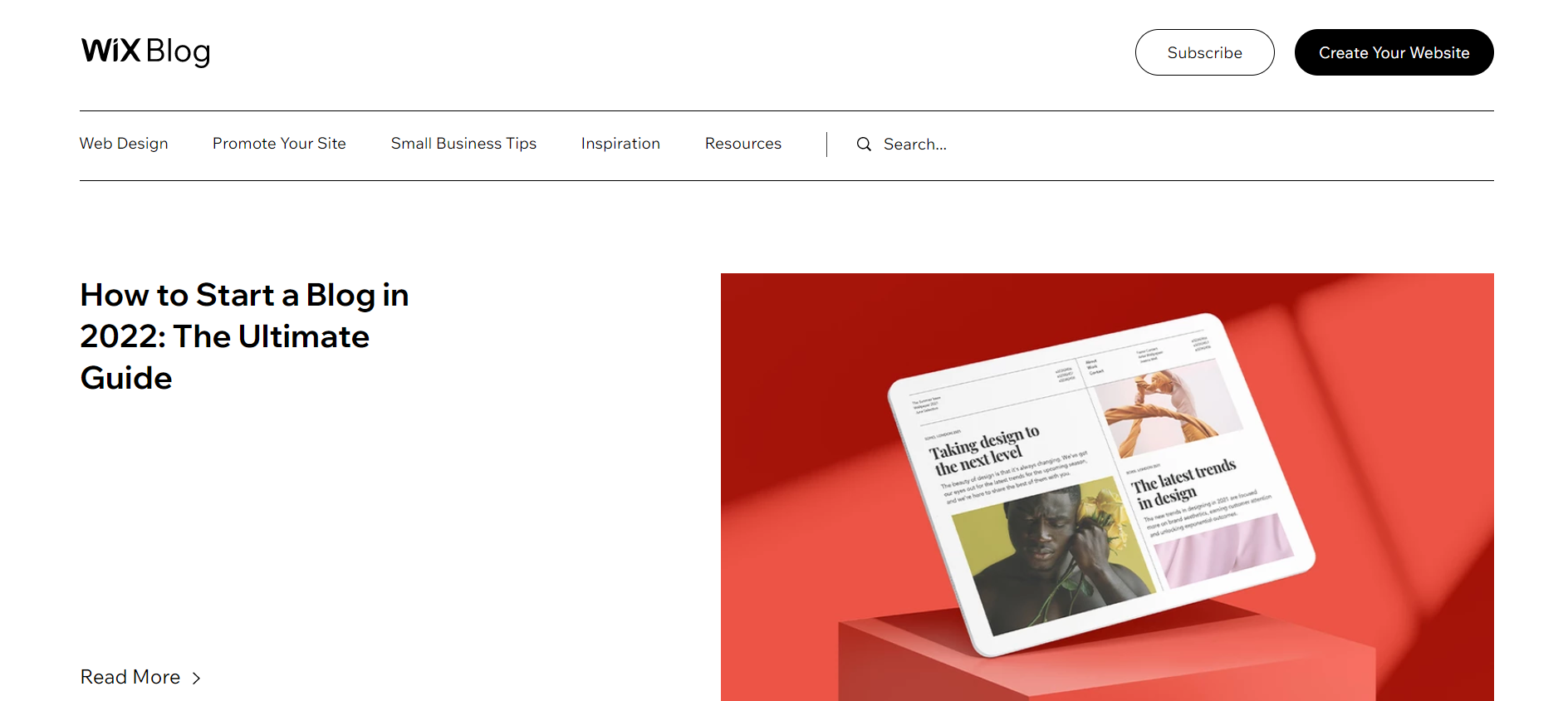 #2 Wix Blog
Like Wix Learn, the Wix Blog is chock full of useful guides and step-by-step tutorials on a variety of topics. On the Wix Blog, you can read articles on web design, how to promote your website, get small business tips or find inspiration for your online portfolio. Some articles on the Wix Blog we love include: 10 Essential Wix Tutorials for Beginners or 10 Outstanding Wix Websites You Can Learn From.
There's even a dedicated Wix resources section with guides for specific topics like Photography, Writing and SEO. If you own a Fitness business or are in the F&B industry, then the Wix Fit Blog or the Wix Restaurant Blog is worth checking out for useful tips on how to build an online presence in your respective industries.
Check out the Wix Blog.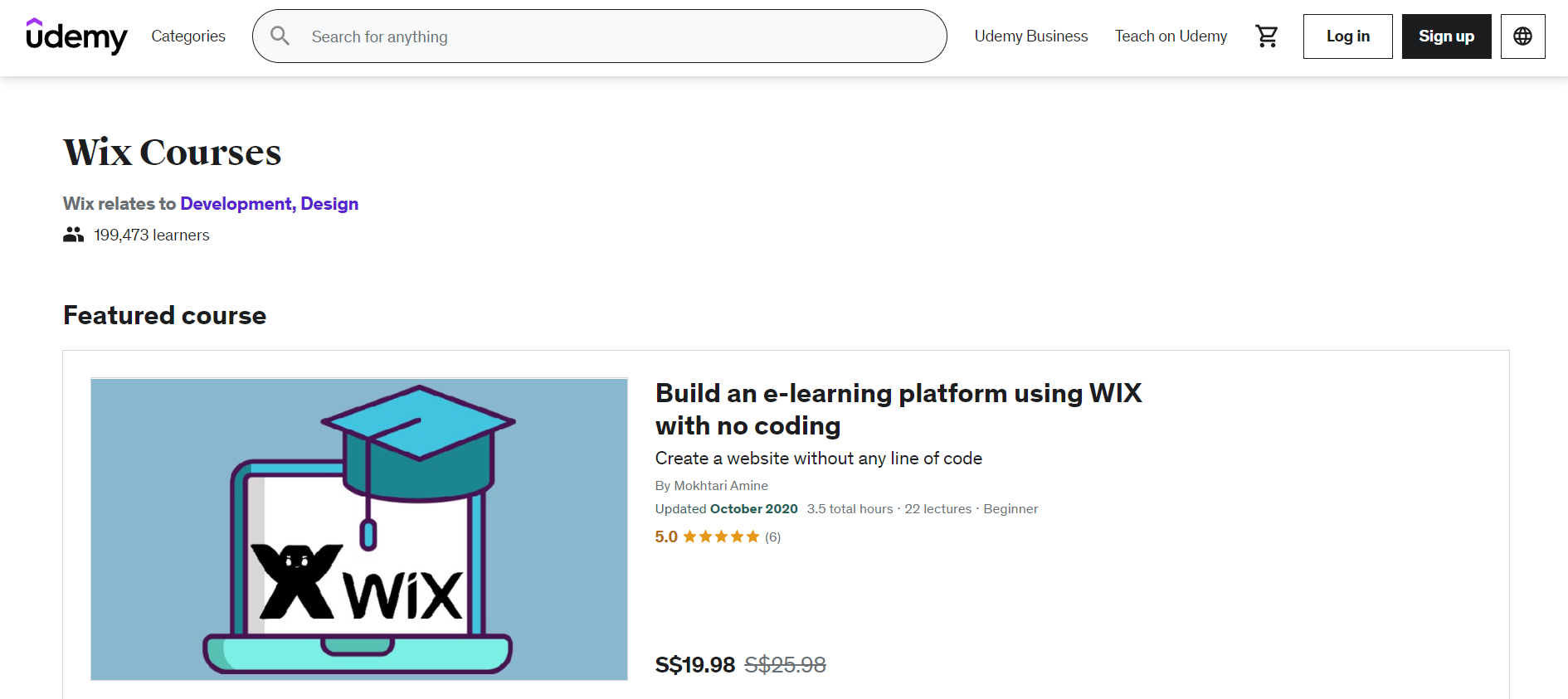 #3 Udemy
Udemy is an online learning and teaching marketplace where instructors can build online courses for students on a variety of topics. There are an extensive number of Wix-specific courses available on Udemy.
Wix courses on Udemy range from beginners to experts and they can be sorted in a variety of ways such as "Most Popular" to "Topics", "Level", or "Price". Clicking into a course shows a detailed outline of topics covered, along with the instructor's credentials as well as ratings and reviews from other learners.
Wix courses on Udemy can range anywhere from S$25 to S$100, but it is not uncommon for the platform to hold sales with discounts of up to 75% or more.
Check out Udemy's range of Wix courses.
#4 Wix Tutorial 2022 by Santrel Media
With almost a million views, Santrel Media's video is by far the most-watched Wix tutorial on YouTube. The tutorial is updated and relevant to the current Wix user interface, so beginners should have no problems following along as he takes you through the website creation process step-by-step.
Helpful timestamps are included in the video if you wish to skip ahead or if you're only interested in a specific aspect of the Wix website creation process.
Watch Santrel Media's 2022 Wix Tutorial.
#5 Learning Wix by Jen Kramer on LinkedIn Learning
Rated 4.8 stars by 4,300 learners, Jen Kramer's beginner level guide to Wix is ideal for those who desire a structured, organised way to learn the basics of the platform. The course will guide you on how to create a responsive small-business website from setup to layout and design, as well as how to build pages with original content and images.
She also goes further by teaching learners how to add videos, chat and how to publish your website so it looks great on any device. The course costs SGD$40 with a total runtime of 2 hrs and 10 mins. There are handy sections to track your progress so you can complete the course in one sitting, or learn it in bits and pick up where you left off at your own time. You'll also get a LinkedIn Certificate upon course completion.
Explore Learning Wix on LinkedIn Learning.
#6 Codecademy: Create a Professional Website with Velo by Wix
Built in partnership with Wix, Codecademy's Wix course is ideal for ambitious users who have mastered the basics of Wix and want to take it to the next level by creating completely original features using basic JavaScript.
The course takes you through Wix's drag-and-drop editor before teaching foundational JavaScript so you can code unique features for your own website. The course has an estimated time to complete of 20 hours with 10 modules with quizzes and three portfolio projects to demonstrate your new skills.
If you want to go from complete beginner with no coding experience to creating your own simple apps, then it's worth checking out Codecademy: Create a Professional Website with Velo by Wix.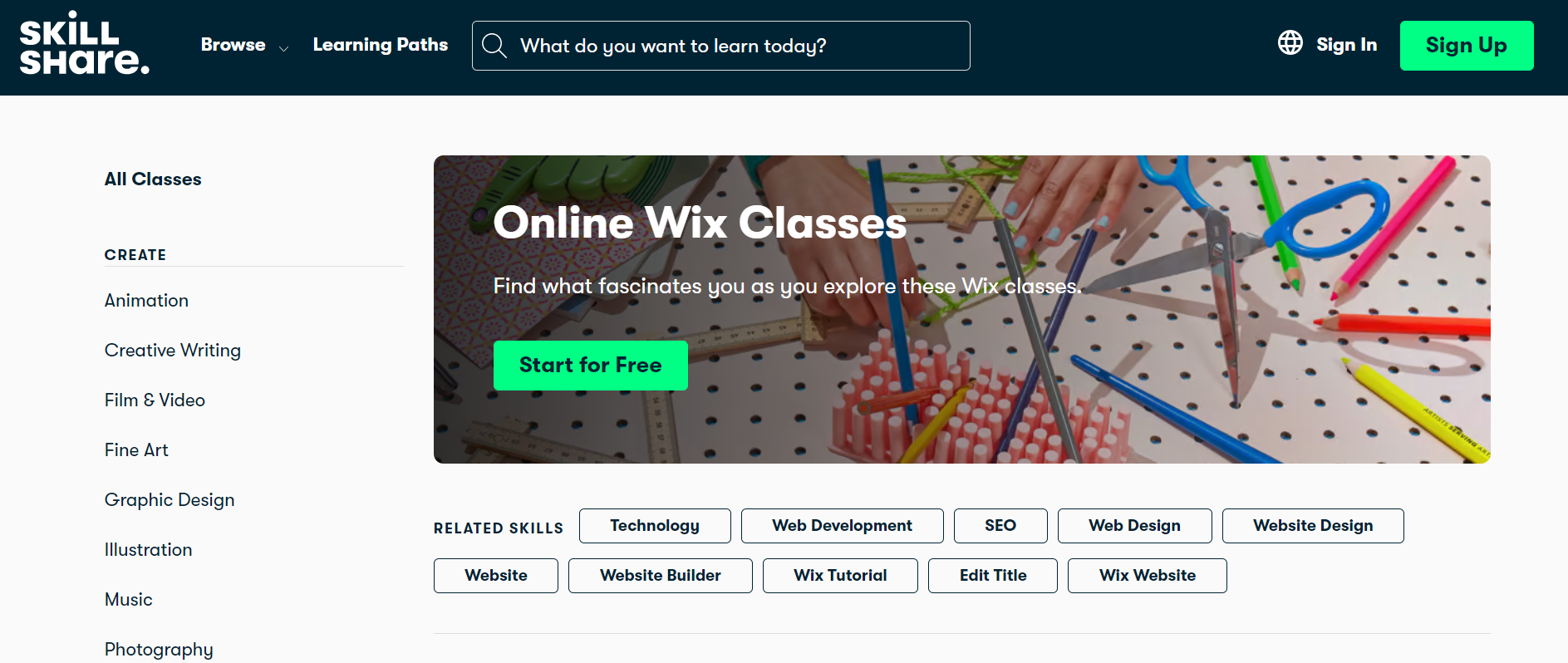 #7 Skillshare
Skillshare is an online learning community with thousands of classes on various topics. Like Udemy, the platform has a number of Wix courses taught by industry leaders and working professionals.
You can view the profile of each teacher to determine if their area of expertise is the right fit for you. The number of members who have undertaken each course is clearly displayed so you can easily find the most popular courses that other learners find useful.
Unlike other websites where you pay-per-course, Skillshare works on a subscription model so you get access to all their Wix courses at a fixed monthly fee.
Check out Wix courses on Skillshare.
#8 How to Use Wix in 2022 from WebsiteBuilderExpert
If you prefer to follow a text guide to build your Wix website, then this article from WebsiteBuilderExpert could be just what you're looking for. It is a comprehensive step-by-step guide on how to create a website in Wix which covers everything from: signing up for an account, choosing a template, updating images, adding pages and apps, selecting a domain name, optimising SEO, how to publish your website and more.
Check out WebsiteBuilderExperts step-by-step guide for Wix in 2022.
Bonus: Learn In-person From Industry Professionals at FirstCom Academy
While self-learning with the resources we've curated above is a great way to familiarise yourself with Wix — there's no substitute for fast-tracking your progress with a new skill by learning from experienced industry professionals.
FirstCom Academy's web design courses are ideal for anyone who wants to learn how to use Wix to set-up and run a successful online store. Learn from industry-vetted and ACTA/ACLP-certified trainers who will guide you on how you can use Wix to create your own online store that follows industry best practices. And because the course is conducted in-person, you can get immediate answers to your questions by an expert with real-world experience.
Learn how you can create your own website or online store without any code by signing up for our Wix CMS course or Wix E-commerce course today!
Read also: Learn How to Setup and Manage a Wix Website