We've put together a list of 8 of the best Shopify learning resources so you can get a headstart on creating your very own online store! For solopreneurs, small and even medium-sized businesses, Shopify can be a great tool to get your brand off the ground. But while it might be easy-to-use, there is still a learning curve involved, and there are many Shopify tools you may miss out on when you're still figuring out the ecommerce platform.
No matter if you're setting up your first Shopify store or are looking for ways to level up your existing Shopify store — we've curated 8 of the best resources on the web to help you learn Shopify tips and tricks to get your online ecommerce store ahead of the competition.
Best Shopify Learning Resources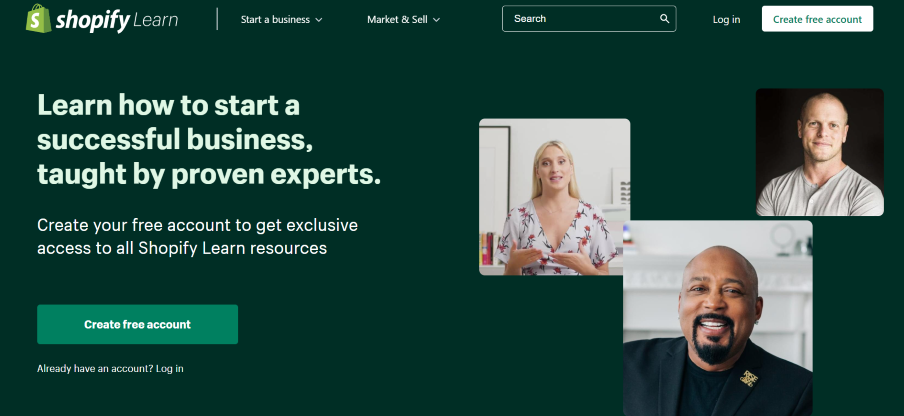 1. Shopify Learn
There's no better way to learn about Shopify than Shopify themselves. Shopify Learn offers a whole host of incredible free resources for its users ranging from how to start your business, to how to market and sell products, to courses on improving your store design and experience.
Each course on Shopify Learn covers a specific topic, and the total length can range from 30 mins to 2 hours long.
Check out Shopify Learn.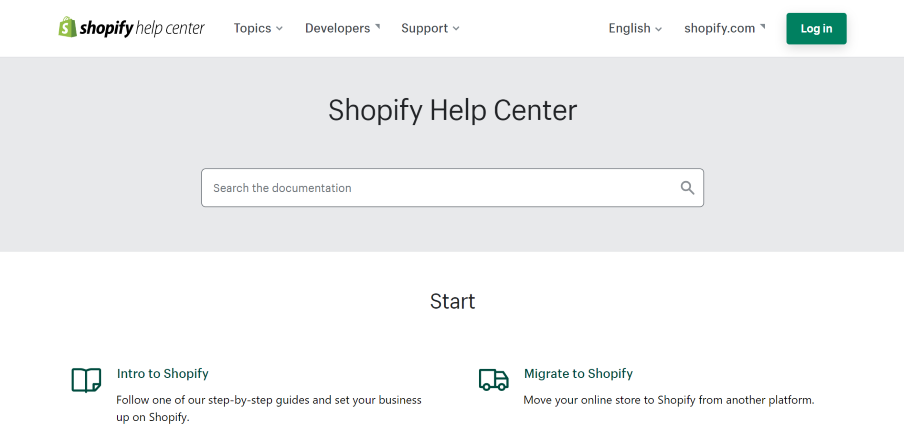 2. Shopify Blog and Help Centre
If you're after Shopify resources that are more text-based and don't require you to carve out time to sit down and watch videos, the Shopify Blog and Help Centre page are excellent sources of information to answer anything and everything you could want to know about Shopify.
The Shopify Blog is a treasure trove of quickstart and handy merchant guides to help you get started selling online. If you want to step away from learning for a bit, there are plenty of articles ranging from case studies to e-commerce marketing as well.
Meanwhile, the Shopify Help Centre features frequently asked questions and common troubleshooting scenarios you might encounter during the set up or management of your online store.
Check out the Shopify Blog and Shopify Help Centre.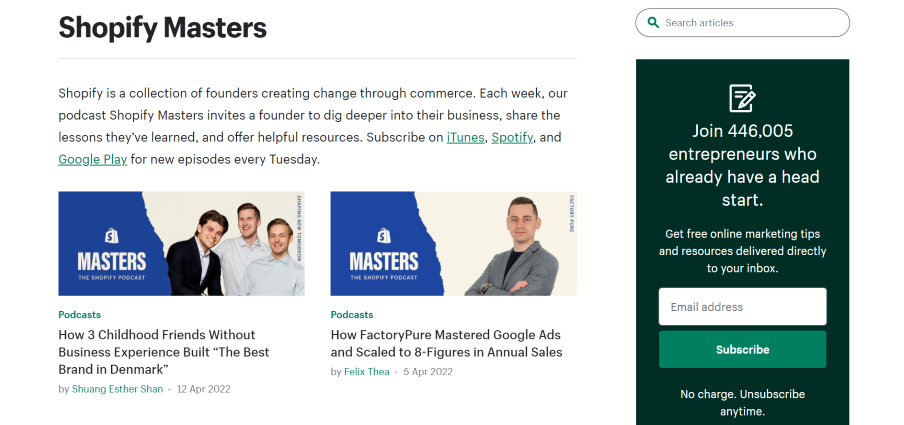 3. Shopify Masters Podcast
Why not learn something useful about Shopify while you're out on a walk or doing daily chores?
The Shopify Masters podcast invites business founders and Shopify store owners to dig deeper into their companies. This audio resource is chock full of useful insights and helpful recommendations from successful entrepreneurs on the Shopify platform. Great for actionable Shopify tips and strategies you can immediately apply to your own online store.
Check out the Shopify Masters podcast.
4. Sumo
Sumo develops tools and plugins to help websites grow their audience and subscribers. They have a Shopify specific plugin to grow email lists, increase conversions and sales.
The team over at Sumo have created a comprehensive step-by-step Shopify tutorial guide for complete beginners. The guide consists of 13 steps, and walks you through everything from account creation, to choosing a theme, optimising settings and adding products.
It even has a PDF checklist you can download to make sure you've got everything right!
Check out Sumo's step-by-step Shopify tutorial.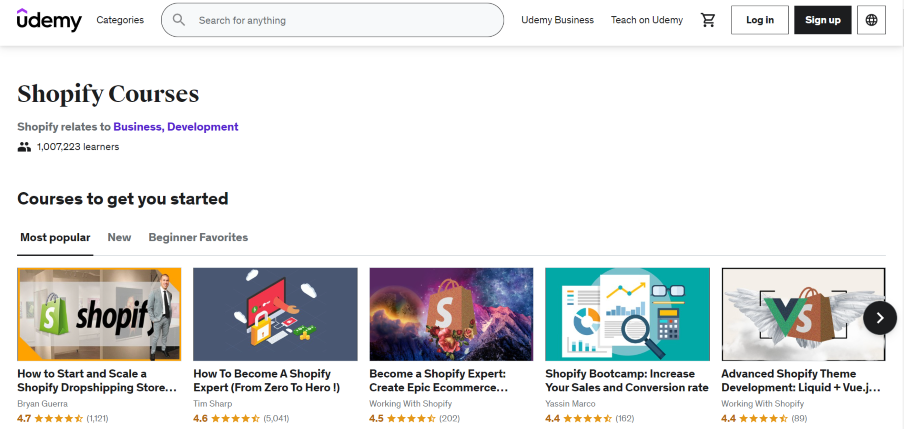 5. Udemy
Udemy is an online platform where instructors can build online courses on their preferred topics. There are an extensive number of Shopify courses available on Udemy. The courses can be sorted from "Most Popular" to "Beginner Favourites" depending on your level of expertise. Clicking into a course shows a detailed outline of topics covered, along with the instructor's credentials as well as ratings and reviews from other learners.
Udemy courses can range anywhere from S$30 to S$150, but it is not uncommon for the platform to hold sales with discounts of up to 75% or more.
Check out Udemy's range of Shopify courses.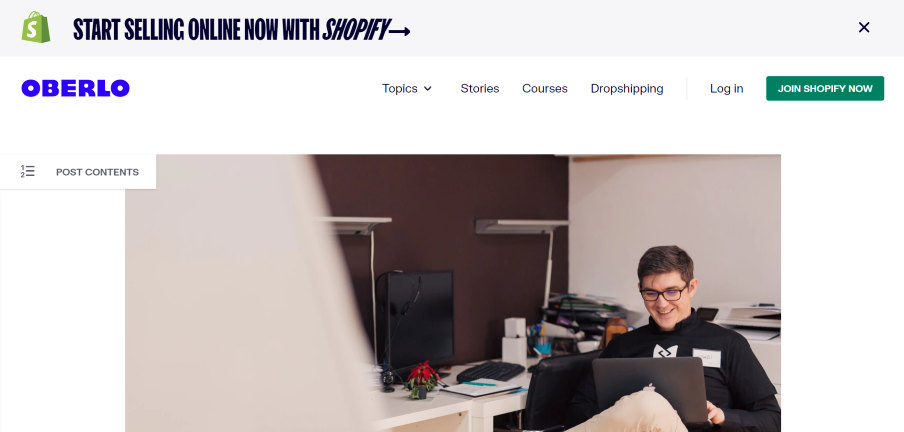 6. Oberlo
Oberlo is a dropshipping app for Shopify so when they come out with an article — you know that they know the platform inside and out. Oberlo has a comprehensive beginner tutorial on Shopify that walks you through step-by-step from account creation to adding products and getting your website ready to go live.
Check out Oberlo's comprehensive "How to Use Shopify" tutorial.
7. 99Designs Collection of Shopify Tutorial
Most of the time when we seek out resources, it is to solve a problem we've encountered. Rather than produce an overall guide to using Shopify, 99Design has instead curated some of the best Shopify tutorials on the web for specific interactions users might have with Shopify.
They include tutorials for getting started, product sourcing, choosing and editing themes, product photography, sales, digital marketing, SEO and apps. Whatever the topic, there's bound to be a Shopify tutorial for you.
Check out 99designs collection of Shopify tutorials.
8. AdRoll's Beginner's Guide to Promoting Your Shopify Store
So far in this article we've mainly covered resources to help you set up and manage your Shopify store. However, once you've got your online store set up, you'll definitely want to start thinking about how to market it and start attracting customers.
That's where AdRoll's beginner guide to promoting your Shopify store comes in. This comprehensive blog post covers all the various marketing strategies from social media to email marketing, display ads, paid search and more. The post briefly describes each strategy and discusses best practices associated with each one so you can make an informed decision on which is most suitable for your Shopify store.
Check out AdRoll's Beginner's Guide to Promoting Your Shopify Store.
Bonus: Learn In-person From Industry Professionals at FirstCom Academy
While self-learning with the resources we've curated above is a great way to familiarise yourself with Shopify — there's no substitute for fast-tracking your progress with a new skill by learning from experienced industry professionals.
FirstCom Academy's 2-day Shopify course in Singapore is ideal for anyone who wants to learn how to use Shopify to set-up and run a successful online store. Learn from industry-vetted and ACTA/ACLP-certified trainers who will guide you on how you can use Shopify to create your own online store that follows industry best practices. And because the course is conducted in-person, you can get immediate answers to your questions by an expert with real-world experience.
Visit our website design courses or Shopify course page to sign up and book your slot today!
Read also: